Pittsburgh has long been one of my favorite cities for families. The wealth of family fun, relaxed atmosphere and unique feel keeps us coming back! In one weekend in Pittsburgh, we experienced a full range of family treasures that make the city a great destination for a family getaway. Take a moment to wander through our favorite Pittsburgh attractions:
Heinz History Center:
The Heinz History Center, a Smithsonian Institute affiliate and the largest history museum in Pennsylvania, is one of our favorite Pittsburgh attractions. The center includes a sizable collection of engaging exhibits and artifacts exploring Western Pennsylvania history. Exhibits intrigue all ages from a climbable trolley car to 1893 Columbian Exposition artifacts to windows into innovation to a detailed French and Indian War exhibit. Of course, the museum is the perfect place to learn the history of Heinz Ketchup and take a trip to Pittsburgh resident Mr. Roger's Neighborhood. Cool!
A special Toys exhibit running through May 31 showcases toys from the '50's, '60's and '70's. What a wonderful walk down memory lane! Several play areas allow children to play with various nostalgic toys. Not to be missed—the arcade for some PacMan and pinball.
The museum also houses the Western Pennsylvania Sports Museum. With dynamic sports exhibits allowing us to step onto the baseball field, putt on the green and toss the football, we really "got into" the game. Sports memorabilia and statues of sports greats complete the adventure.
Carnegie Museum of Natural History:
We headed to the Carnegie Museum of Natural History for an afternoon of exploring the ancient world via an impressive fossil collection. The home of the third largest dinosaur collection in the U.S., gave us quite a walk with the dinosaurs! The neighboring rock and mineral collection contains a magnificent collection of intricate specimens. Highlights include touching a real dinosaur bone and a stalagmite as well as a peek inside of a "Dino Laboratory" seeing tools used in excavation.
Other exhibits display an expansive taxidermy collection including a dodo, a look at life in the polar region complete with a replica igloo that you can step through and relics from Egypt including a mummy.
The Carnegie Museum of Art is attached to the Carnegie Museum of Natural History. The two together do take quite some time to explore. We were able to peruse some of the art collection the large galleries with plenty of space for patrons to walk around. There are hands-on elements such as one where my daughter designed a glass block.
Where to Stay
Find family-friendly accommodations in Pittsburgh, from traditional hotels to private Air B&B homes through Stay22.com:
Andy Warhol Museum:
The city's Andy Warhol Museum is a fitting to legacy to a brilliant artistic mind and Pittsburgh native. Warhol's life is presented through artifacts and his own creations from birth on including some early of his sketches from school. So many elements of the seven story museum really introduced us to the person who Andy Warhol was rather than merely displaying his art. To further Warhol's mission of supporting creativity, the museum shows exhibitions from other artists, hosts cultural programs and purveys art from local artists in the gift shop.
The National Aviary:
Birds of all shapes and sizes in free-flight delight! The immersive experience of the National Aviary had us lingering in each room while identifying the different birds that crossed our paths. The penguin enclosure is particularly amusing as children crawl in tunnels and pop their heads up inside of the exhibit peeking at the penguins. The new baby two-toed sloth, Valentino, is a particularly favorite aviary resident.
Duquesne Incline:
No visit to Pittsburgh is complete without an adventure on the Duquesne Incline. The incline began hoisting people and freight up Mt. Washington back in 1877. Today, families enjoy a historic ride and a magnificent view of Pittsburgh from the top. With generous hours, fitting in a visit is easy. We have savored both day and evening views. Marvelous! However, note that fares are in cash.
Pittsburgh Zoo and PPG Aquarium:
Blessed with a 70 degree day during our March visit, we opted to head over to the Pittsburgh Zoo and PPG Aquarium. Sitting upon a hill, patrons ride a steep escalator to enter. While quite sizable, the zoo uses its space well and provides visitors with plenty of vantage points for viewing animals. The aquarium is definitely the star here. Aquarium exhibits are well spaced out easing congestion. The atrium section sports not only aquatic exhibits but also a conservatory of sorts with lush vegetation. A treat!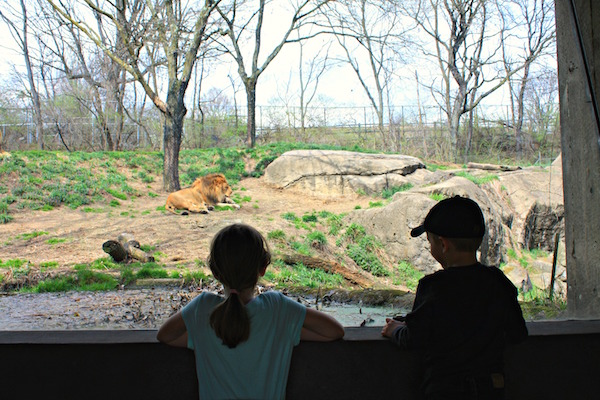 Pittsburgh Eats:
Staying in the Strip District, finding unique, local restaurants was a breeze. I definitely recommend walking around the Strip in the morning to take advantage of local baked goods. Peace, Love and Little Donuts is an immediate hit with the kids—donuts are freshly frosted and dipped in front of you. Enrico's Biscotti offers a large array of biscotti flavors and other Italian baked goods. Allegheny Coffee and Tea Exchange purveys locally roasted coffee and custom tea blends.
For dinner, we enjoyed fresh and yummy pho at Pho Van and savored the Argentinian flavors of Gaucho Parrilla Argentina. Also in the Strip District is Pittsburgh mainstay Primanti Brothers. Primanti's signature sandwiches feature Italian bread, tomatoes, house made cole slaw, fries, provolone cheese and meat of choice.
Klavon's Ice Cream Parlor is a spot to satiate the sweet tooth with a bit of history.The parlor began as an apothecary/soda fountain back in 1923. Many apothecary items remain to guests' delight. Of course, homemade ice cream, soda fountain creations and penny candy are the perfect treats after a day of exploring!
Pittsburgh Memories:
Our weekend was quite busy, enriching and full of fun! Pittsburgh has a wealth of intriguing family attractions making the city an ideal location for a family visit. We have so many wonderful memories of our visit to Pittsburgh and look forward to exploring again soon!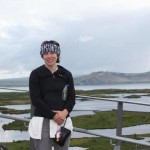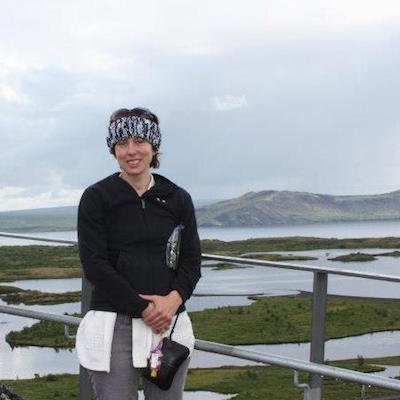 This post was written by Illinois-based travel writer Melissa Schwartz. Read about more of Melissa's travels in the Midwest (and beyond) at her website A Little Time and a Keyboard.

Thank you to Visit Pittsburgh for accommodating our visit to all of these wonderful attractions. No other compensation was received. All opinions are 100% my own.