Camping is a popular pastime for many people, including many Americans. More than 40 million people camp in the US annually to enjoy the great outdoors. These days, you don't need to sacrifice comfort for fun, as the outdoor industry has invested heavily in making camping more comfortable. There are many ways to make your camping adventure cozy and relaxing. So, do you want to know more about how to have a more comfortable camping experience? Consider the following points.
Pack nice camp chairs and a hammock for lounging
It is typical to become tired of all the work that goes into a camping trip, not to mention the many activities like swimming, hiking, and kayaking. Therefore, consider creating a dedicated area to lounge in, perfect for daily relaxation. Only a few things are better than relaxing in a hammock to enjoy some cool breeze, especially while car camping. Consequently, ensure that you take one with you on your trip and tie it to the nearest tree when you get the chance, allowing you to enjoy some cool breeze that can rock you to sleep.  Comfortable outdoor camp chairs are also perfect and easy to bring along for your camping trip, as many of them are foldable and small enough to shove in between car seats. Camp chairs are perfect for sitting outside the car, allowing people to gather around a campfire or dinner table, so they are undoubtedly worth considering for lounging. 
Invest in a good camper trailer 
Camper trailers are now central to many campers' adventures, as they are specially designed for outdoor and recreational living. Consequently, consider investing in a great camper trailer to take your camping experience to the next level. Camping trailers cost less than RVs and have fewer driving restrictions. They are also easier to drive due to their excellent maneuverability. These vehicles can also significantly de-stress your vacations, as traveling to a camping destination with a car full of luggage and your family can be tedious. With enough room for storage, you can easily fit everything and everybody inside, making for a more comfortable camping experience. 
Camper trailers also have excellent off-roading capabilities, allowing you to camp in a wide variety of terrain. Today, these vehicles come with exciting and useful features that make them must-haves for the avid outdoor adventurer. You can have many home comforts along with you on the road, enjoying the outdoors on your terms with electric lights, soft beds and seats, running water, and even heating and air conditioning if necessary. There are even several camping trailers with bathrooms nowadays, with toilets, sinks, and full showers. Camping trailers like this will guarantee maximum comfort while out on the road, so consider investing in some for a more convenient camping experience.
Choose the right campsite
Many seasoned campers agree that your campsite choice is essential to your overall camping experience, making it crucial to choose a great camping spot. Thankfully, there are several helpful websites where you can access useful information to make the right choice. These websites feature well-curated reviews and photos that give you a fair idea of what to expect. You can discover whether the spot is right for tent campers or more suitable for trailers and camper vans.  
Are you considering a visit to one of America's 4300 campgrounds? You can also search whether these grounds have amenities like showers, RV hook-ups, and even Wi-Fi, depending on your preferences. An essential factor to consider when choosing the perfect campsite is what you intend to do while camping. A fun and educationally inclined camping experience for the kids will be better in a campground at a state or national park with museums and exhibitions. If you intend to go hiking, swimming, or kayaking, picking a spot close to natural areas you want to explore would be undoubtedly helpful.  Therefore, always prioritize your campsite choice to set the tone for an exciting camping adventure.
Plan for comfortable sleep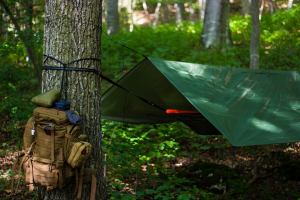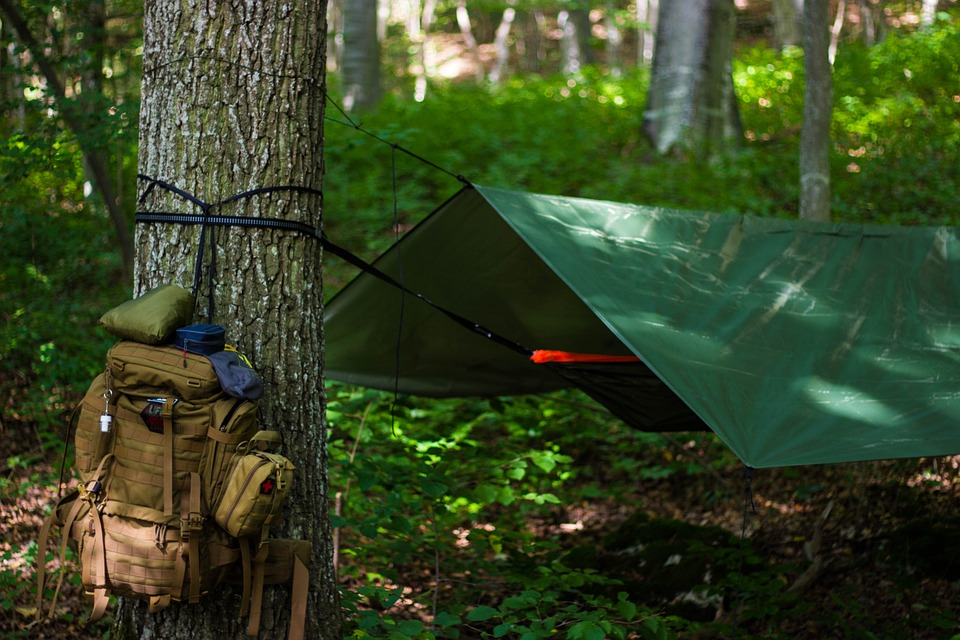 Few things matter in nature than getting some quality shut-eye to climax a fun-filled and tiring day of camping activities. Consequently, many experts suggest planning for a quality outdoor sleep experience by having the right camping sleep gear perfect for the terrain and whether you intend to camp in. A tent is the first essential sleep gear that you should plan for. It would be best to pick one that can easily accommodate you and whoever you're sharing it with, so keep this in mind. Also, your tent must do an excellent job of shielding you from the elements, guaranteeing a degree of protection out there. 
A sleeping pad, mattress, or cot may also be necessary for your comfort; why not consider investing in one instead of taking your old yoga mat along? These items are specifically designed to be a warm barrier between you and the cold ground, so they will facilitate warmth and comfort while you sleep. Additionally, consider packing a sleeping bag with the correct shape and temperature as part of your sleep gear. Finally, you may want to throw in some eye masks, blankets, earplugs, and a few pillows to complete the perfect sleep gear necessary for your comfort out there.
Prepare for bugs, dirt, and the weather
Camping is an outdoor activity, so you will undoubtedly encounter the outdoors at a point in your adventure. Although this allows for a lot of fun and adventure, several uncomfortable conditions accompany outdoor living that you will likely encounter by putting yourself in the heart of nature. Therefore, it is vital to fully prepare for whatever nature may throw your way. Since you will be trespassing in bug territory, expect to encounter many, and prepare accordingly. It would be best to take along some bug-repelling diffusers and coils, traditional bug sprays or creams, homemade essential oils with bug repellent properties, vinegar, and bug-repellent bracelets. Mint, garlic capsules, and some fresh and dried herbs like eucalyptus and sage may also help keep you safe from bugs. 
If you are camping under hot and sunny conditions, consider packing some sunscreen and a shade structure for optimum protection. Sunburn and skin cancer can be unwanted and unfortunate acquisitions from your outdoor experience if you don't take sufficient steps to guard against them. According to the American Academy of Dermatology (AAD), one in three Americans gets sunburn annually. These dermatologists recommend taking a great sunscreen on your outdoor adventure, preferably a broad-spectrum, water-resistant sunscreen with an SPF of 30 or higher. Also, getting dirty while camping is inevitable, so it would help to plan for this. An easy-to-use solar-powered shower will be an excellent option, primarily if your campsite doesn't provide showers. A decent pack of wet wipes will also come in handy, as these can go a long way in making you feel refreshed and comfortable.
Plan your meals
Many seasoned campers agree that a vital aspect of the camping experience is dining. It would be best to dedicate time, effort, and money towards planning for fine dining experiences while outside. Decide beforehand how many meals you will need daily and what ingredients would be necessary to make these meals. Experts recommend choosing foods that will be easy to make over a fire, like loaded baked potatoes or chili. Pasta, precooked sausages, lentils, eggs, fresh vegetables, cheese, and canned beans cook quickly and are perfect ingredients for a front country camp meal. Two separate coolers for drinks and ingredients might also be necessary, particularly if you plan to bring a lot of food.
Additionally, stock some extra snacks to ensure that you have something to eat in-between meals, as the activity-laden nature of camping may make it challenging to stick to a strict meal plan.  Sandwich fixings and trail mix are some healthy options to consider, along with some little treats for late-night campfire sessions. It is also essential to bring along some camping cooking equipment and basics like a camp stove, reusable dinnerware, cookware, utensils, hot pad, a good knife, a cutting board, etc., to make it easier for you to prepare your meals.
Bring Enough Water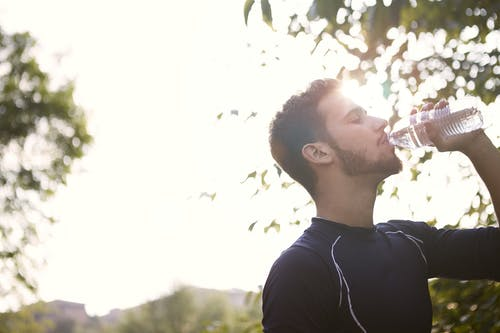 Water is another vital thing to bring along to make your camping trip more comfortable, as water serves many useful purposes. It is key to human survival in many situations, so having enough water is even more essential, as you may not be close to a ready water source always. As such, pack enough water to ensure that you and your fellow campers have enough to stay hydrated for the entire duration of your camping adventures. Experts recommend bringing at least a gallon of drinking water per person daily, so remember this when considering how much water to bring with you for the best results. It is also vital to bear in mind that your activity level heavily influences the amount of water you may need. Strenuous activities like hiking may necessitate more water than you ordinarily drink, requiring you to take extra gallons just in case.
Besides staying hydrated throughout your adventures, water is also necessary for campsite cooking, as many popular camping foods like oatmeal, pasta, and other energy-rich staples require water to cook. Water is also essential to clean up afterward, so you will need enough water for washing dishes after meals. Depending on your campsite's location and available facilities, you may even need water for showering, cleaning your car, and other essential maintenance activities, so consider all these factors when deciding how much water is enough for your camping adventure.