Knoxville styles itself "a nature-loving, adventure-seeking, artsy kinda town," and that sums it up pretty well. It's next door to the Smoky Mountains and filled with family fun, the ideal destination or add-on for your next Southeast U.S. road trip. 
Nature, adventure, art… Here's a family-friendly guide to Knoxville with kids.
Where to Stay: Hampton Inn in West Knoxville
First up, you need to choose a family-friendly hotel convenient to the sights.
We stayed at the Hampton Inn Knoxville-West At Cedar Bluff and loved it. The location was great because we could hop on I-40 and be downtown in less than 15 minutes.
It blended comfort with class. It's the little things: outlets near the bed for charging your devices, a mattress that's dreamily plush, the spacious desk so your room isn't cluttered, the upgraded shower with WaterPik head and curved rod. Common areas include a two-story lobby, large fitness center, outdoor pool, fire pit and 24/7 market.
Other perks families will enjoy:
The in-room kitchenette with microwave and mini fridge because snacks

The breakfast buffet, which was extensive and varied from day to day

Cribs and highchairs available

Free WiFi so you stay connected
Oh, and the person who checked us in was so friendly! Might just be a Knoxville thing.
If you like to stay walking distance from the action, then you want the Hampton Inn & Suites downtown. The amenities are similar to the Cedar Bluff location, but you can easily walk to the river, Blount Mansion, historic Gay Street, the visitor's center, World's Fair Park and more.
Wherever you choose, you'll be glad to be close enough that you can drive back for a midday break or to freshen up after hiking.
Get Outdoors for Family Fun
Speaking of hiking, getting out in nature doesn't mean driving all the way to Great Smoky Mountains National Park (a mere 45 minutes away). Knoxville's Urban Wilderness is right in town, spanning over 50 miles of trails that wind past lakes, quarries, playgrounds, parks and protected wildlife habitat.
Ijams Nature Center is the crown jewel. It's 315 acres of dramatic cliffs, woodlands, meadows and lakes. It even has a natural playscape, Jo's Grove, for kids.
Explore by bike, kayak, canoe or paddle board. You can rent everything you need from River Sports Outfitters, which has several locations around the city, including one right at Ijams.
Renting one of their road bikes is an easy way to cover a lot of ground quickly. You can make a day of it, venturing beyond Ijams to Knoxville's vast network of greenways. Lots of locals bike here, so you'll fit right in.
There are many more parks besides Ijams. The UT Gardens are free and include an adorable children's garden. And World's Fair Park, with its Sunsphere, playground, splash pad and open lawns, is a must-see.
Enjoy Knoxville Art With Kids
Sometimes called "The Maker City," Knoxville loves to keep things local. Experience it firsthand at a First Friday Art Walk. You can hop on the free trolley through downtown where artsy happenings abound. On our visit, we saw opera singers, galleries and a glass-blowing demonstration.
There's also some serious cafe culture here. You're pretty much guaranteed to find a good cup of joe and kid-friendly, counter-service food within a 10-minute drive. We stopped by several cafes. Our favorites were The Empty Cup, just two minutes from our hotel, and Scruffy's Cafe, where along with snacks and drinks they have kitties to play with. Scruffy's is one of the few truly family-friendly cat cafes. They welcome kids as young as 2 (if yours are younger, just call before visiting), and the space is so calming. I recommend going after a more active outdoor experience as a way to wind down. The cats are super affectionate, too!
Scruffy's also has a cute mural outside, perfect for photos, and it's just down the street from the super-sized "Greetings from Knoxville," shown in our feature pic up top. 
Find more local art:
At night, catch a live show. The talented cast at Theatre Knoxville Downtown puts on excellent comedies ("Doublewide, Texas"), dramas ("Death of a Salesman") and the occasional musical ("The Fantasticks"), suited for teenagers or pre-teens and up. This season includes everything from "I Hate Hamlet" to the hilarious classic "Arsenic & Old Lace." Look for spooky shows around Halloween and heart-warming ones at Christmas.
Knoxville also has a children's theater on the north side of town. And there's plenty of music and dance. We even stumbled upon a circus one night.
For a meal before the show, locals recommend the award-winning barbecue at Calhoun's on the River and the ice cream at Cruze Farm, which may be the best we've ever tasted.
Have a Knoxville Adventure
And if all that sounds too tame, go on an adventure.
Head to Zoo Knoxville to hang with monkeys, tigers, elephants and other wildlife. The zoo is top-notch and even features a huge safari-themed splash pad, included with admission. Don't miss their new Clayton Family Amphibian and Reptile Conservation Campus, home to venomous snakes, endangered turtle hatchlings and more than 80 cold-blooded species.
For an intense hike, take on House Mountain. It's less than 30 minutes from downtown and only a mile or so to the top, but the path is steep and strenuous. Kids seem to have an easier time of it, scrambling over rocks and bounding ahead. Overlooks at the summit reward you with sweeping mountain views.
Want more adventure? Try indoor rock climbing. Swing through the trees at Navitat (ages 7 and older). Form volcanoes and travel galaxies at Muse Knoxville. Baker Creek Preserve has adventure experiences designed with kids in mind like a mini pump track, kid-sized climbing wall, climbing net and the Baker Creek Play Forest.
Road Tripping to Knoxville?
Knoxville is at an intersection of interstates and highways, making road trips easy. It's three hours from Atlanta and just under four from Charlotte.
If you're driving from Asheville, Knoxville is just two hours west. Check out our complete Asheville to Nashville road trip itinerary for more to see along the way.
About the Author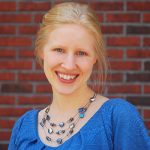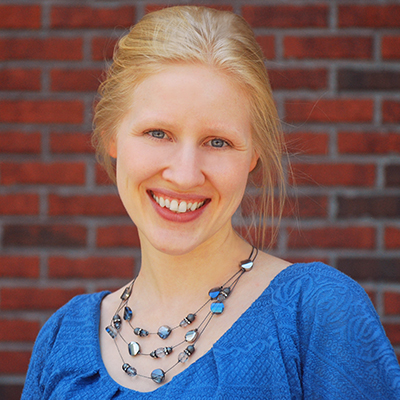 Cheryl Rodewig is storyteller, marketer, and award-winning feature writer specializing in travel. Her Venn diagram includes minimalism, waterfalls, French, and the em dash. Find her at cherylrodewig.com or on Twitter at @cherylrodewig.