Just west of Orlando, Polk County is the largest county in Central Florida, so if you're road tripping through the state, odds are you'll pass through it. It has dozens of incredible attractions, from a wetlands safari to a replica of the Statue of Liberty built out of LEGOs.
You'll want to carve out a few days to see it all. Here's what you can't miss.
1. The Bread Line at Born & Bread Bakehouse
It's more than a bakery. It's a ritual, a culinary experience. Every Saturday morning, locals line up outside Born & Bread Bakehouse to pick up their breakfast orders.
I'm not talking bacon-and-eggs but bread, glorious and freshly made — some of the best you'll ever taste — formed into every shape and style imaginable. Here's just a sampling:
Boston cream cruffin
Almond banana croissant
Bacon cheddar chive biscuit
Cranberry orange scone
Blueberry quesito
I can't go any further. It was all too good. We loved the cruffins and croisstatas. Both are combination pastries. The croissant-muffin hybrid, with its sweet fillings, you might know, but the croisstata (a cross between a croissant and a crostata) is more rare and perfect for a savory treat. Order at least one of each.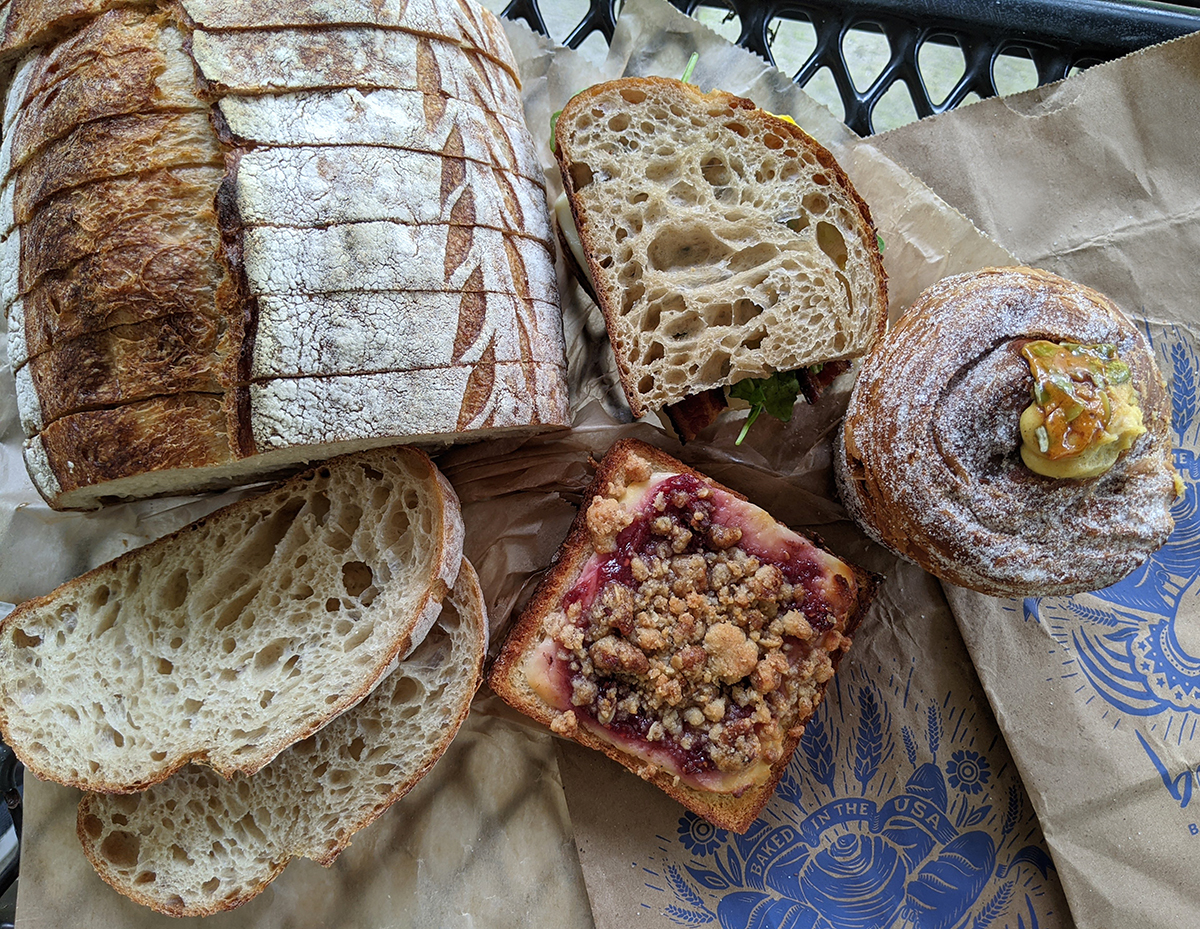 You can also get a loaf of sourdough bread, which makes for incredible sandwiches, and an iced coffee for the road (preferably with their housemade maple cream) is a must.
Just be sure to put in the order ahead of time online. They do walk-ups, but it's so much easier to have it ready to grab and go. This breakfast made our day in Lakeland, and it's always nice to start the day on a high note.
2. A Real Safari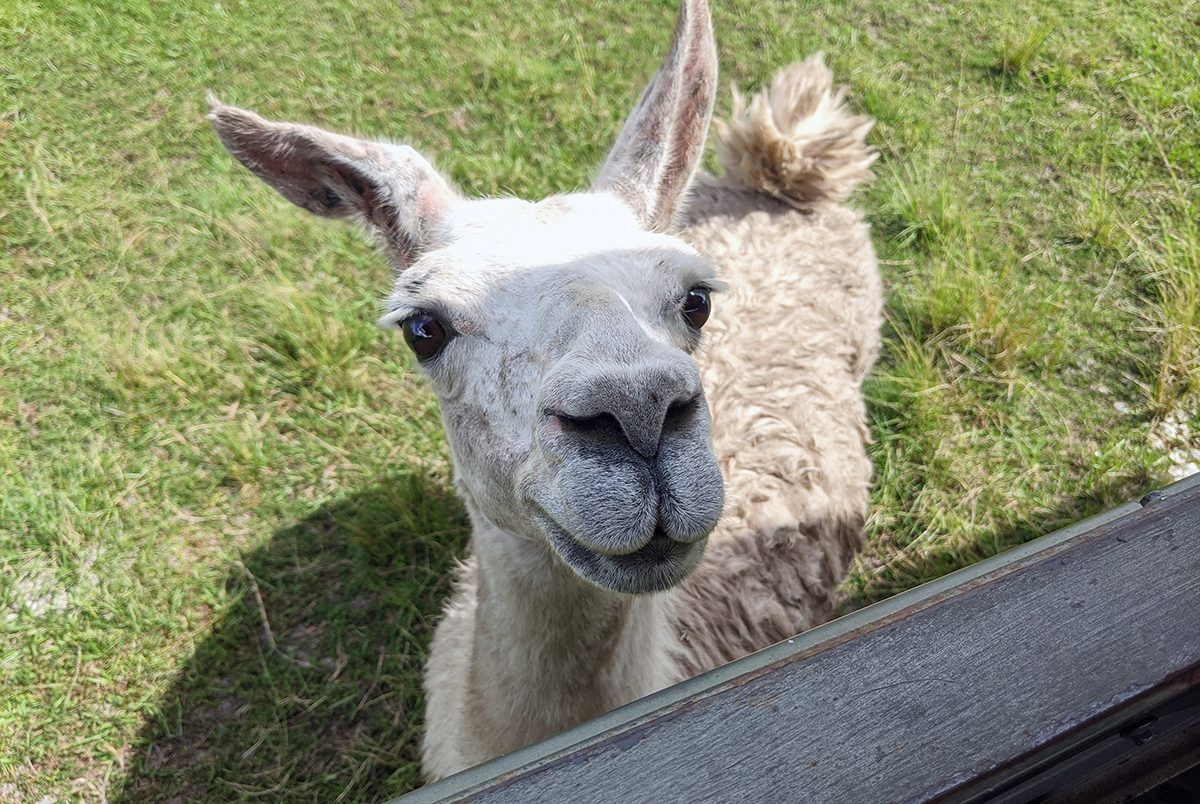 This is by far the most unusual thing you'll do on your visit, but it's a once-in-a-lifetime experience you've got to try.
Safari Wilderness Ranch spans 260 acres where herds of waterbuck, antelope, llamas, zebra, and more roam — no cages, just open land. It felt more like Africa than Central Florida.
On our vehicle safari, dozens of animals came close to the truck, so we had a chance to see them up close and even feed a few. Our expert guide told us all about them, from the friendly water buffalo to the endangered red lechwe to the rather funny ostriches.
Visitors are limited because of the sensitivity of the ecosystem, but during COVID, they're allowing a select number of guests to drive through the park, caravan-style, following your guide who drives an ATV. Safaris last around 90 minutes to two hours. You can also opt to tour by camel or kayak for a different view of the preserve.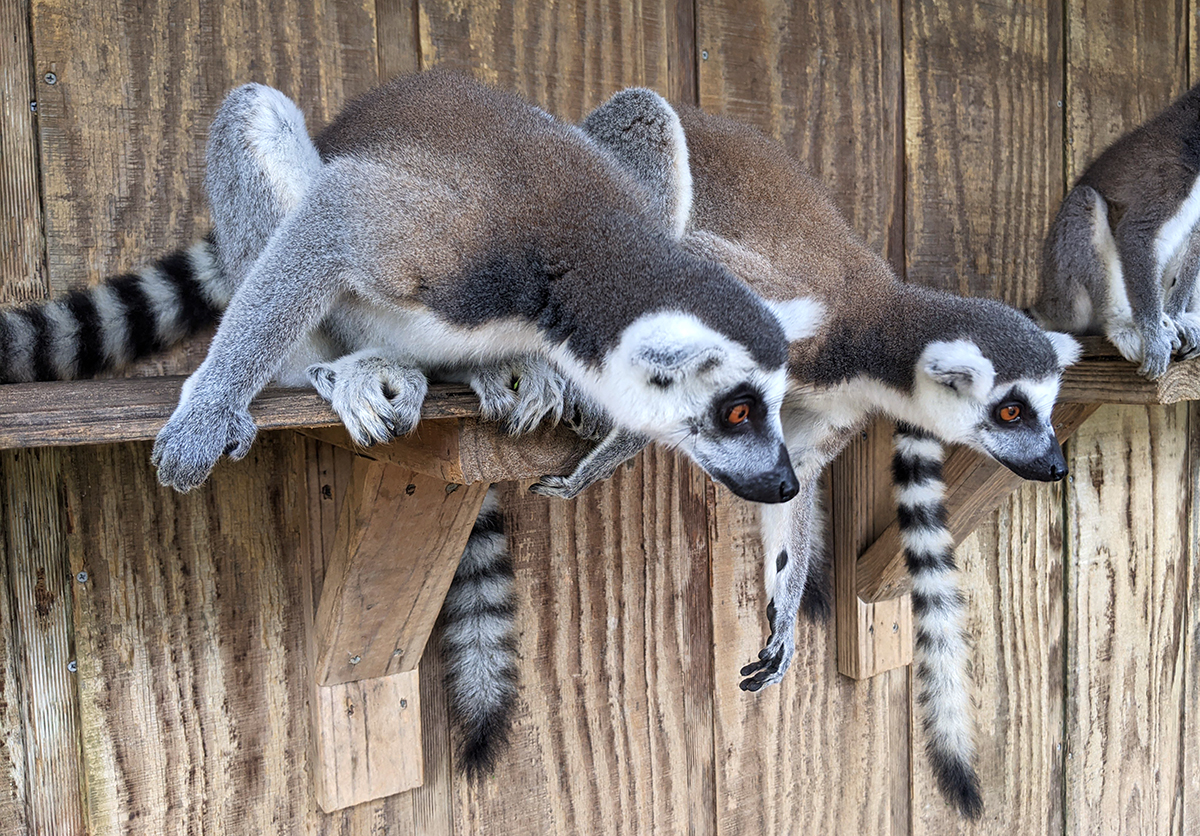 Feedings: If you have the time, add on a feeding experience. You can feed a colony of guinea pigs or — our favorite — ring-tailed lemurs. You'll get up-close to these playful creatures and even feel their hands as they reach out to grab the grapes you offer. This is pretty exclusive since only a few visitors can do this per day (to make sure the lemurs have a balanced diet), so if you're interested, try to book early.
Tip for fall: If you go in autumn, don't miss their annual pumpkin safari where you can pick a pumpkin and feed it to the animals, which is a lot more fun than carving it.
3. LEGOLAND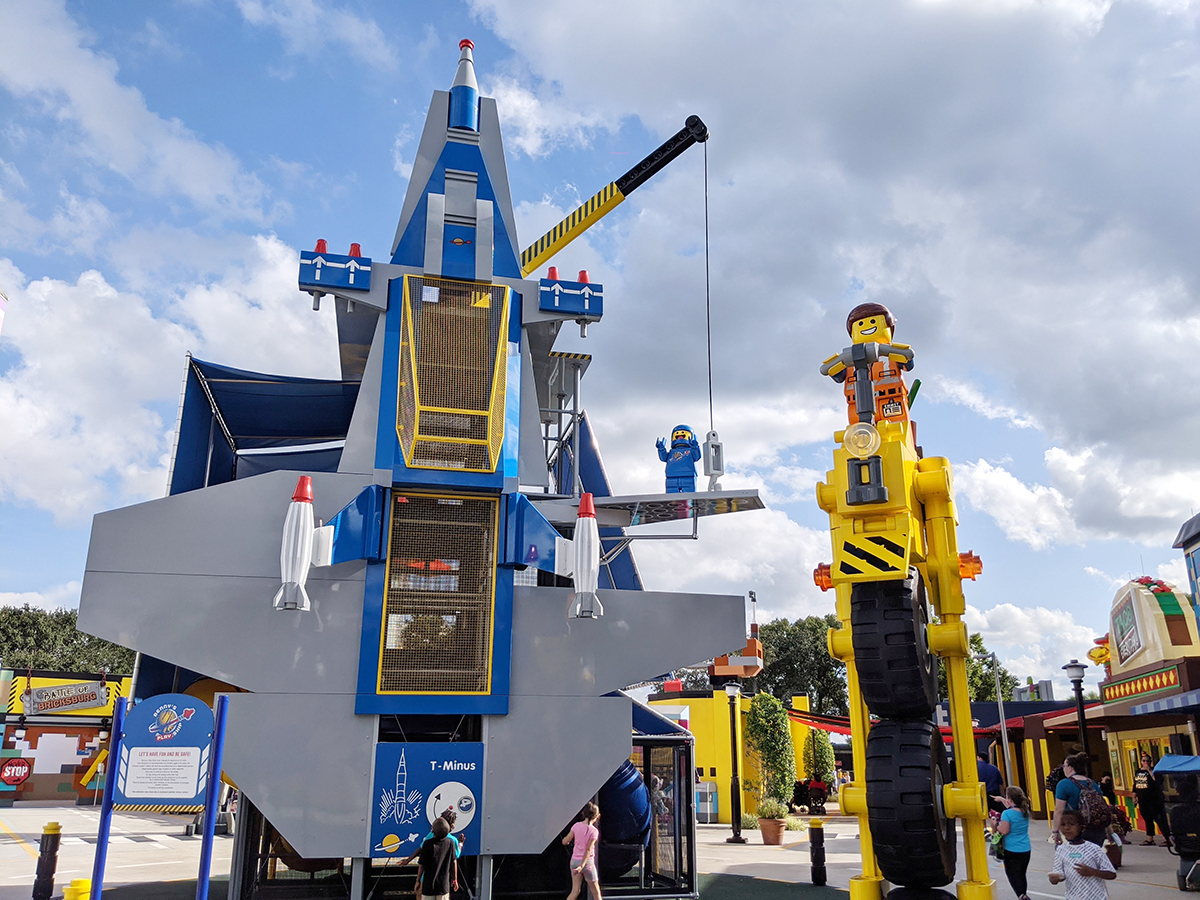 Just 40 minutes east of Lakeland in Winter Haven, LEGOLAND Florida Resort is worth a day on its own.
Wander MINILAND USA and marvel at intricate recreations of monuments and cities. Soar through THE LEGO MOVIE universe on Emmet (virtual) flying couch. Catch a seasonal show designed especially to thrill little ones. Best of all? The whole park is geared toward ages 2-12, making this place perfect for families.
We loved LEGO NINJAGO The Ride best. You can virtually hurl lightning and fireballs at villains as you ride through a 3D world. Since we visited during the pandemic when the park is enforcing social distancing, we each got two stations to man — twice the points if you use both hands! If you plan to visit during COVID, rest assured that they're taking safety precautions with enhanced cleaning, temperature checks, hygiene stations, and more.
Pro tip: Don't miss Cypress Gardens, one of Florida's oldest attractions. Located on the outskirts of the theme park, this area is a magical escape into nature that features a massive banyan tree over 16 feet wide.
If you're staying in the Lakeland area longer, I recommend a two-day combo ticket that lets you visit the water park as well. We took almost a whole day without the water park, so if you have the time, plan for one day for each.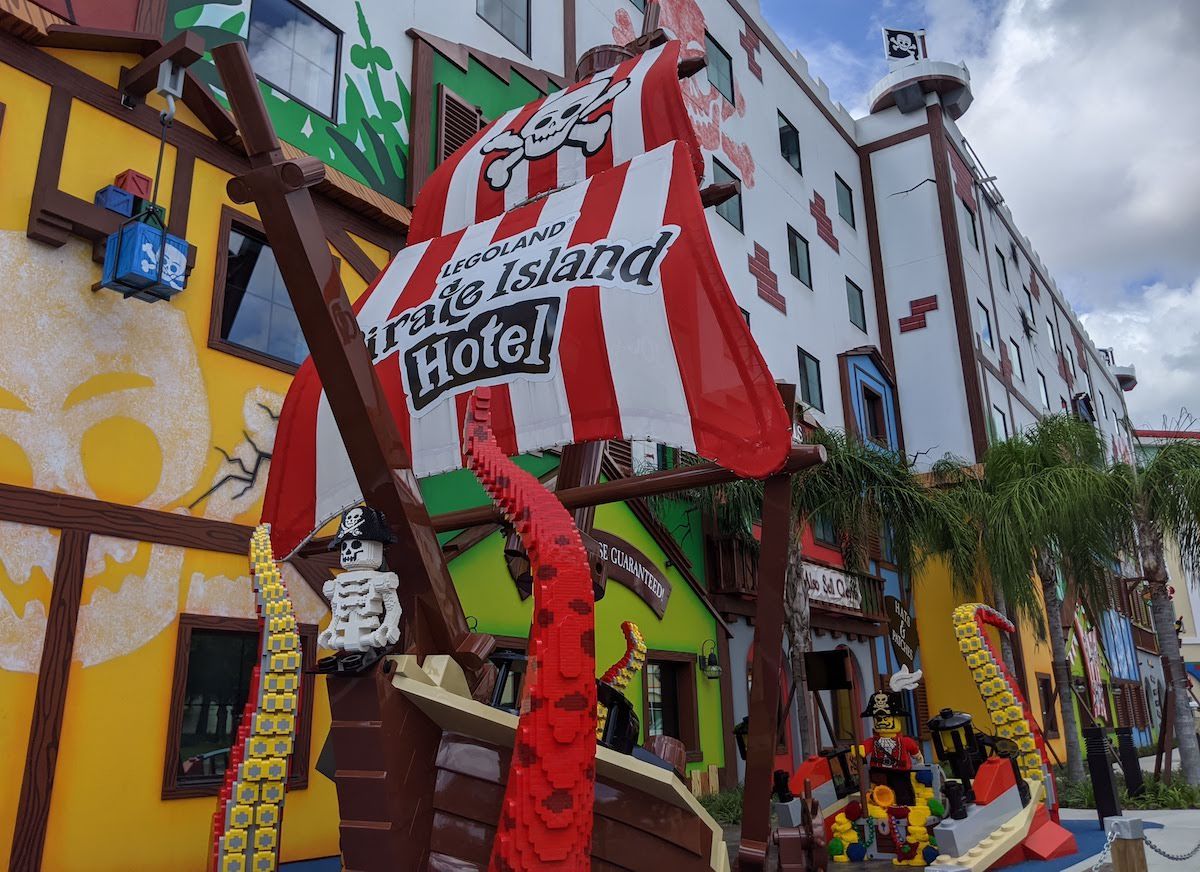 Pirate Island Hotel: We didn't stay here, but we checked out the ground floor that's open to park visitors and were impressed. Even outside, there's a 34-foot pirate shipwreck (made from Duplo bricks). The hotel just opened in June 2020 and includes breakfast, a LEGO pool, character meet-and-greets, Master Model Builder workshops, nightly entertainment, and even a treasure hunt in your room. And of course, you're next door to the park, where you get early access.
4. Getting lost at Circle B Bar Reserve
Because you can't come to Florida without seeing alligators, right? This is one of Polk County's most popular parks for good reason. Circle B Bar Reserve is shady and vast — over 1,200 acres. Tell the kids to keep their eyes peeled for wildlife, including marsh hares, turtles, eagles, otters, and more.
If you're set on seeing gators, take the half-mile trail down to Lake Hancock. Lost Bridge Trail is another family-friendly hike, featuring a boardwalk over the swamp and views of the cattle pens, a holdover from the park's days as a cattle ranch.
Afterward, relax with a picnic (time to break out the sourdough bread) in one of the five shelters.
Oh, yes, and it's all free.
Where to Eat
Beyond breakfast at Born & Bread Bakehouse, there are other meals to consider. Here are two we loved.
Harry's Seafood Bar & Grille
If you're spending time downtown in Lakeland (and you should), then Harry's Seafood Bar & Grille is a great option for lunch or dinner.
They're famous for infusing Cajun flavors with classic Southern dishes, so you'll see things like Bourbon Street salmon and shrimp-n-grits on the menu. Of course, there are burgers and chicken tacos for landlubbers, but the fresh seafood is where this grill shines.
And then there are the Oreo beignets for dessert if you choose to indulge. You can walk it off afterward at Lake Mirror, just a short walk from the restaurant. Besides the scenic path around the lake, there's a botanical garden and a splash pad with playground
Mediterranean Fresh Grill in Winter Haven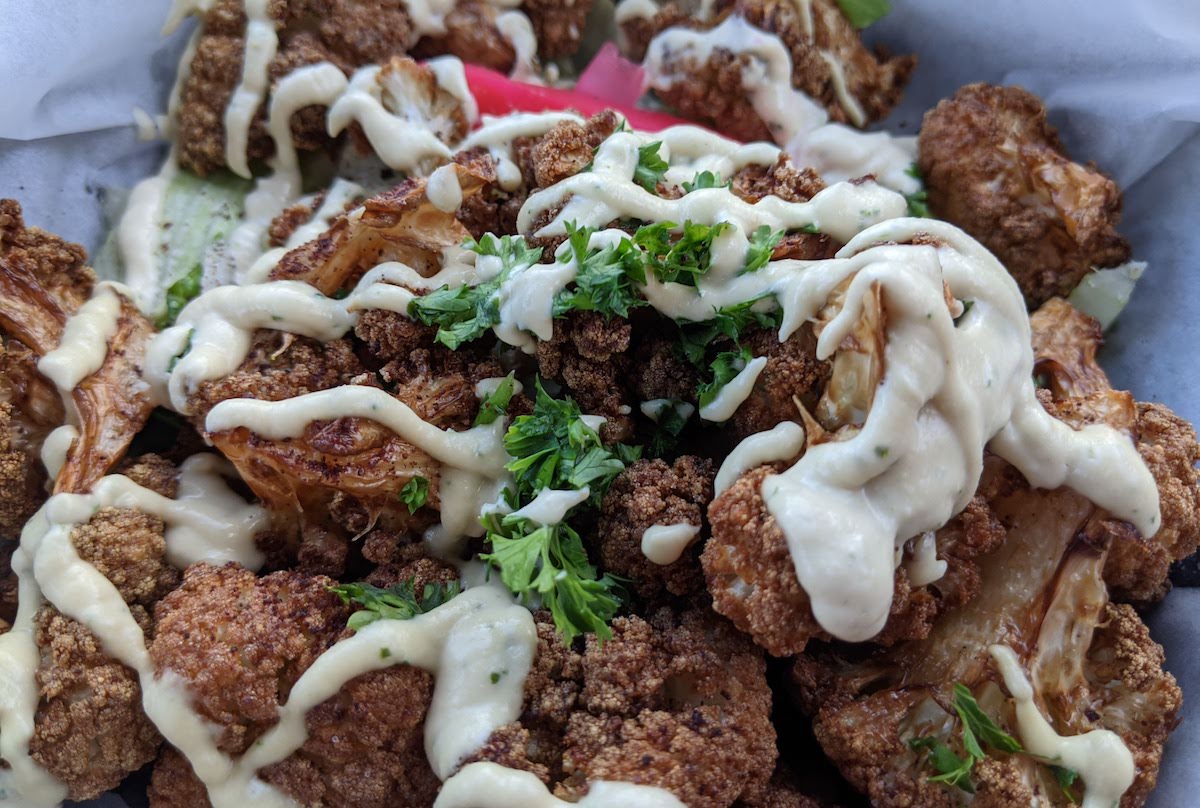 We love theme parks, but we rarely eat at them. We can usually find cheaper, healthier food outside.
So for our day at LEGOLAND, we stopped by Mediterranean Fresh Grill, just across the street. Their specialties include lean hand-carved meat and sides like hummus and falafel. And it's all authentic! The chef is Lebananese and cooks up recipes handed down from his mom. Try the flash fried cauliflower, surprisingly kid-friendly, the lamb gyro, or the beef or chicken shawarma platter for something hearty and delicious.
For big families: We especially liked how they catered to varied diets, helpful when everyone wants something different. There are kids' meals for picky eaters (like macaroni and cheese or chicken tenders), plus gluten-free, vegan, and even keto options.
Take it to go or enjoy socially distanced dining in the cafe surrounded by panoramic photos from of Lebanon. On Friday and Saturday nights, there's even a live guitarist.
Where to Stay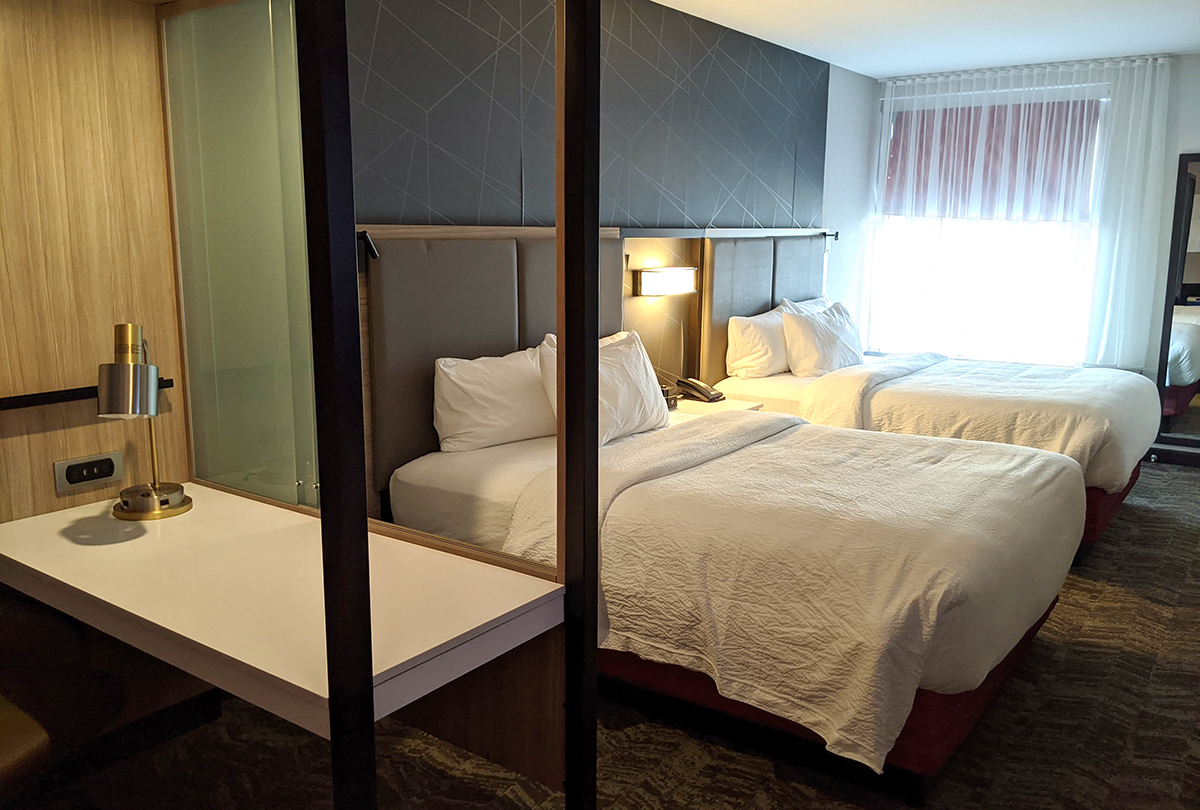 Choosing the right hotel is always a big deal. It can make or break your trip. We stayed at Polk County's newest property, SpringHill Suites by Marriott in Lakeland, which just opened in June. Here's what we loved about it:
Updated and modern. This is probably more about the hotel being brand new, but we liked it. There were outlets by the bed, everything was super fresh and clean, and even the design seemed sophisticated and contemporary.
The pool: It was large and heated. Two thumbs up! There's a gym, too, which we took advantage of.
In-room fridge and microwave. On road trips, we like to have a meal or two in the room so not everything is out-to-eat food. Having these two things in our room made our dining healthier and cheaper — a definite win!
The location was convenient as well. We were just a few minutes from downtown, and hotel parking was free. Breakfast was free, too, but it was a grab-and-go, so not as extensive as their usual hot buffet, pretty standard during COVID.
Extra Tips for Your Trip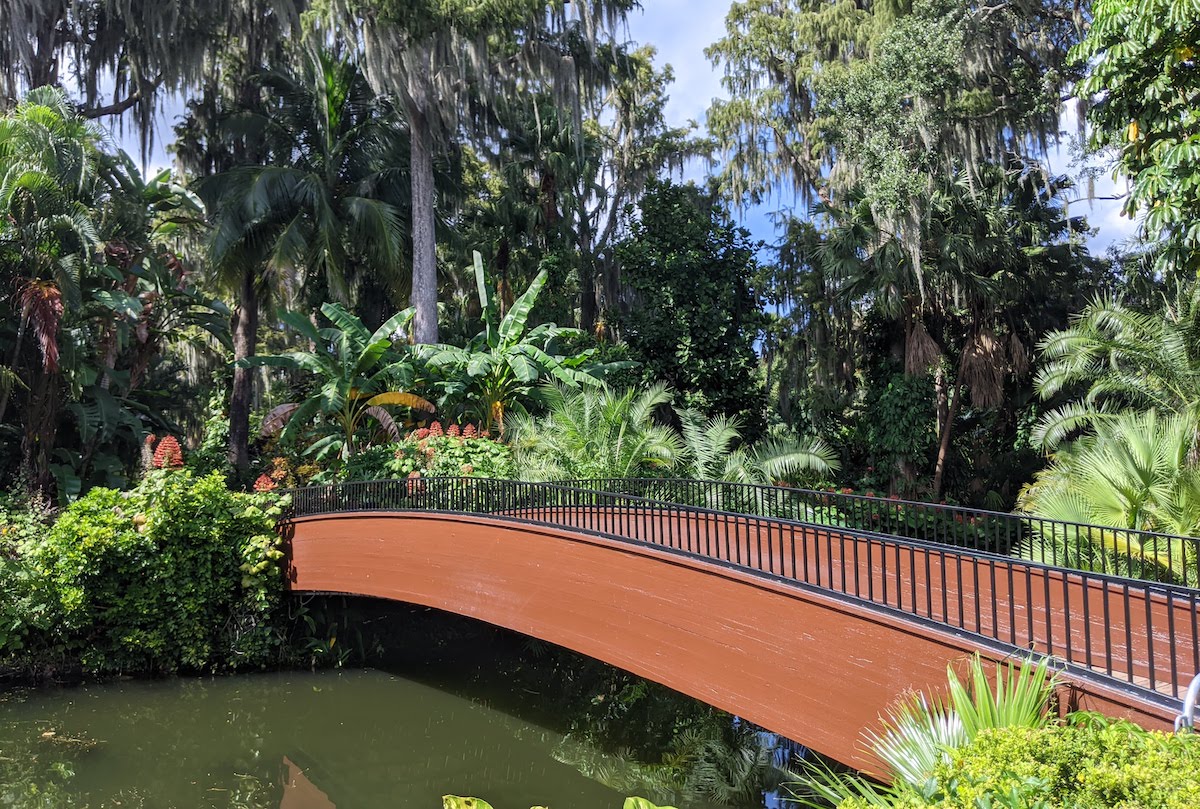 Here are some extra tips to make your Polk County road trip even better.
1) Check attraction hours and policies before you go.
This is especially important during COVID. Some places have different hours of operation or different procedures for visitors. For example, the Explorations V Children's Museum has reopened all three levels of their educational play areas, but they're requiring masks and have paused in-person programs during the pandemic.
2) Know your nearest playground.
Sometimes even on a trip that includes a theme park, a science museum, and a safari, you just want a good old fashioned playground. Or maybe a particularly cool playground. It's a place to blow off some energy or fill in a couple extra unplanned hours. In Lakeland, that's Common Ground. Along with swings and slides, this place has secret tunnels, whimsical statues, and odd-shaped climbing structures.
3) Don't skip the visitor's center.
The Visitor Information Center is right off I-4 in Davenport, Florida, and is worth the stop. Along with maps and brochures, you can pick up a free Kids' Vacation Guide with car games to keep the littles entertained.
They also have exhibits and discounted attraction tickets. Be sure to ask about the kids' scavenger hunt.
About the Author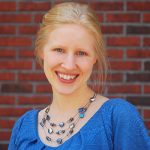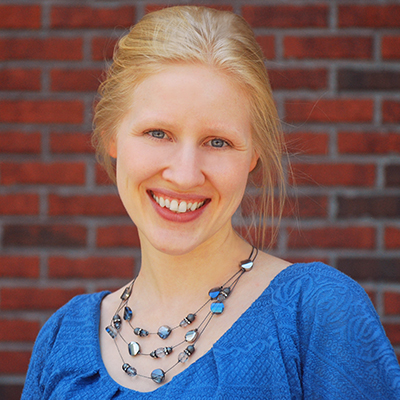 Cheryl Rodewig is storyteller, marketer, and award-winning feature writer specializing in travel. Her Venn diagram includes minimalism, waterfalls, French, and the em dash. Find her at cherylrodewig.com or on Twitter at @cherylrodewig.