Ahhh, the great outdoors! It is indeed lovely isn't it? If you feel like you spent too much time indoors last year, you and the family may be itching to get out and travel. But how do you do so safely? We of course recommend the road trip! By traveling in your car, you are limiting the exposure to potential illness, and will only be in close contact with those in the car with you. So, where should we start on our road trip?! We have a few destinations out West that will be worth your time and efforts. 
   

Four Corners
Everyone wants to be in 2 places at once. But have you ever thought about being in 4 places at once?! If so, now is the time to make your way to Four Corners. It is where the borders of New Mexico, Arizona, Nevada, and Colorado all meet! This is a unique spot, that not many people in the world can say they have been to. If you plan to do this one alone, don't forget to bring along a way to take a picture of yourself tackling this monumental occasion!
   

Roswell, New Mexico
If you are an outer space fan, then Roswell, New Mexico, is the stop for you. It is the site of the alleged 1947 UFO crash. They have a museum there for you to explore (The International UFO Museum and Research Center), and it has all the info you could imagine on this event! This is a fun stop no matter who you are traveling with. 
   

Route 66
A great way to travel throughout the U.S. is on Route 66. This route used to beat through the heart of America before other major highways and freeways were created. It can take you from Chicago, Illinois, to Los Angeles, California. Though it is no longer in its heyday, there are still plenty of sites to see along the route! It provides a great peek into history for adults and children alike! Documenting these stops is a must. So, why not do it a little old-fashioned too. Getting an instant camera will print old-school pictures of your travels on the Route.
   

Highway 101
U.S. Route 101, or you may know it as Pacific Coast Highway, will show you some of the most beautiful sites to be seen on any stretch of highway in the continental USA. It can take you from Washington to California, or vice versa. Being along the coast for the majority of the route will help you to slow down and fully relax. If you need some additional help on the relaxing front during your next stop, CBDfx can help you to do just that. Let their quality products take away your stresses and worries, and you will have the road trip of a lifetime.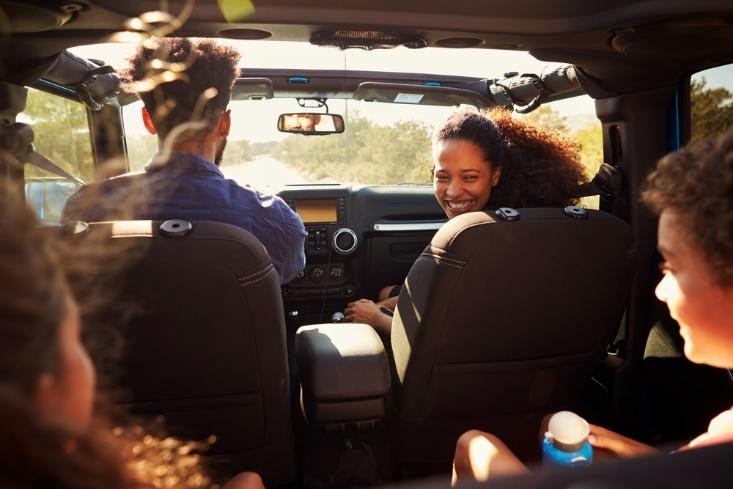 National Parks
Though you may have already seen the National Parks in your area, every Park is unique in its own way. By researching the Parks individually, you can see which ones spark your interest and which you are ok to pass by. If you are finding that you must see them all, try and keep track of them with a map! This will bring an extra bonus of excitement to you and your loved ones along your journey together. 
   

Local Food Joints
Having the comfort foods that you know and love when you are away from home is helpful. But, since you are already out exploring, why not take your trip to the next level and try out local food joints that can only be found in that exact spot?! Not only will that boost their local economy, but you are also helping a small business, and most likely getting a yummy meal in return. By checking food review apps, you can see what is local to the area, what type of food they have, and where they are going to rank on your delicious food meter!
No matter where you stop, we hope that you have a safe and happy road trip!