Ski season is upon us and this year we're focusing on winter road trips that incorporate family ski vacations. If you've ever been to Montana, you know it's earned the nickname "Big Sky" for a reason. Located in Western Montana, Big Sky Resort is a "bucket list" destination that combines nature and adventure while offering many of the modern-day amenities families need to feel like they are in a home away from home.
We asked Public Relation Manager, Sheila D'Amico to answer a few questions about making the most out of a ski trip at Big Sky Resort:
Tell us about Big Sky, Montana? Why is it a perfect destination for a wintertime road trip?
Big Sky Resort is located between Bozeman, Montana and Yellowstone National Park's West Entrance. This is an incredibly scenic drive along highway 191 following the Gallatin River (the same river the movie "A River Runs Through It" was filmed on starring Brad Pitt and directed by Robert Redford) and is surrounded by snow blanketed mountains. Since this is a major corridor between Bozeman and Yellowstone, it is kept as clear as possible of snow for safe driving and since Big Sky Resort isn't outside a major metropolitan city, the traffic is rather light.
Where to Stay
Find family-friendly accommodations in Big Sky Resort, Montana from traditional hotels to private vacation rentals through Stay22.com:
How does Big Sky Resort cater to families with children of all ages and skiing abilities?
Big Sky Resort won the 2015 Best Family Friendly Resort from onthesnow.com (previous years 2014 Best Terrain, 2013 & 2009 Best Overall Resort). We cater to families, especially with kids 10 years old and younger, as they ski free and attend Kids Club (an après-ski for kids) when their family stays in Big Sky Resort managed properties. Also for kids in that age group, no matter where they stay or if they are only here for the day, ski free when they take a lesson (which is a double bonus for parents: get some adult ski runs in and save some money). Our Youth Mini-Camps are all day and include lunch. We have a lot of terrain, over 5,800 skiable acres, and the ability levels are well intertwined over four mountains.
What are some tips to saving money and sticking to a budget at Big Sky Resort?
Big Sky Resort has a wide range of condos from slopeside to value. Condos are great for families because they have a kitchen so they aren't eating out all the time. Our ski and stay packages are the best because we manage the properties and control the lift tickets so we can provide the best package deals. The kids 10 years old and younger ski free deal mentioned above is the best savings. Get those kids paying for themselves before they can't any longer.
Do you have an new/unique/unusual programs this season?
Not in the program arena, but we do have three new terrain parks, a family adventure area called Lost Frontier, and three new glade runs.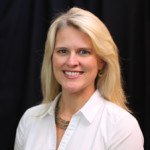 Sheila D'Amico spent 13 years in television and video production with her last five years as the station manager and news director for an NBC affiliate in Kalispell, MT. Wanting to stay in Montana, she left television and became the sales manager at a northwest Montana ski resort for over seven years. She decided to "Go Big" in May 2013 and joined Big Sky Resort's Marketing & Sales team, embracing rounding out her career in news, sales, and now public relations.