We love everything Cody, Wyoming has to offer. Perhaps the busiest time of year is the 4th of July weekend when its Buffalo Bill Cody's time to shine—visitors pour in from all around the world for the Buffalo Bill Cody Stampede Rodeo. The hometown parade each morning during the holiday sets the mood for the rest of the day.
What to do in Cody, Wyoming
Buffalo Bill Historical Center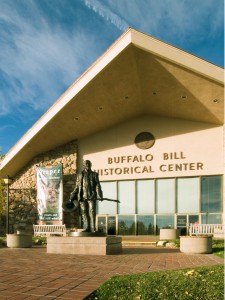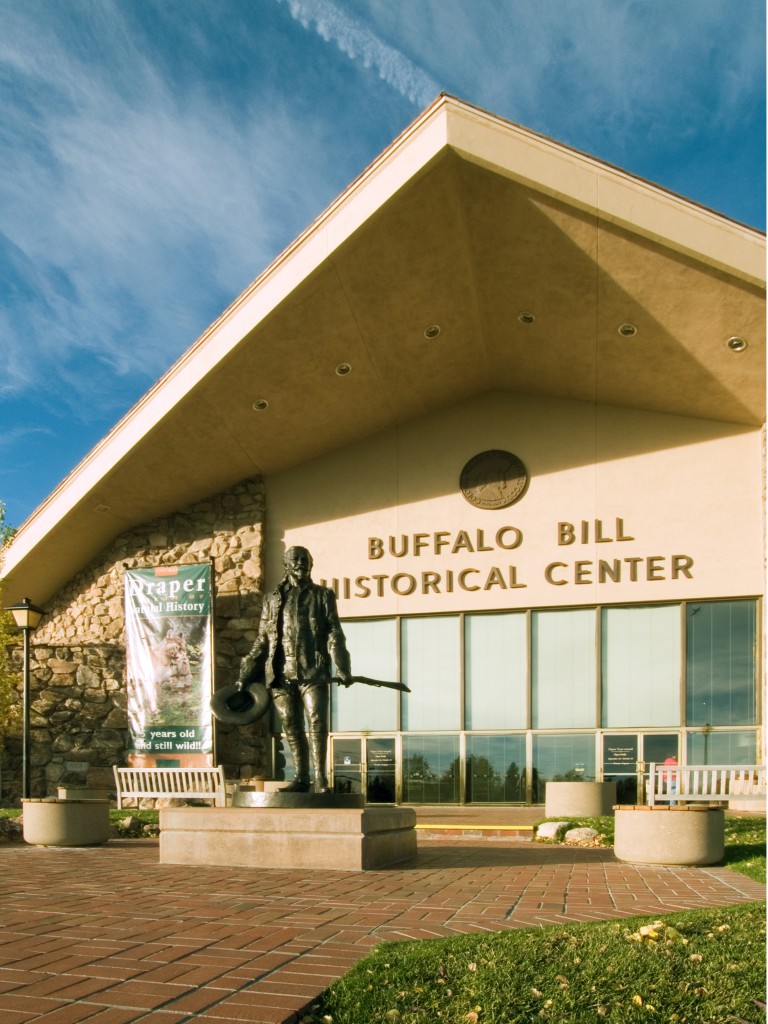 Start at the Buffalo Bill Historical Center. Admittedly, we were a bit skeptical when we learned our tickets were good for a two-day admission. What real family goes to a museum for two straight days? However, the center is really several museums on one campus. You can arrive for a reasonably priced breakfast (that was highly recommended by several visiting families) and spend the whole day. Then, rinse and repeat. Depending on the ages of your kids, you might want to take both days with breaks for other activities or naps and not feel rushed to see everything in one visit. Whether you're a history buff that has two days worth of research or a family that wants to get their information in bits and pieces, the two-day ticket gets high marks.
When the BBHC says they celebrate the spirit of the American West all day long, they aren't exaggerating. The center at large houses the Whitney Gallery of Western Art, The Cody Firearms Museum, Buffalo Bill Museum, The Draper Museum of Natural History and the Plains Indians Museum.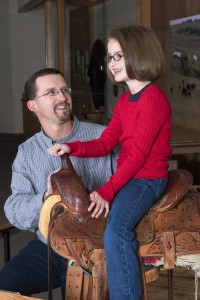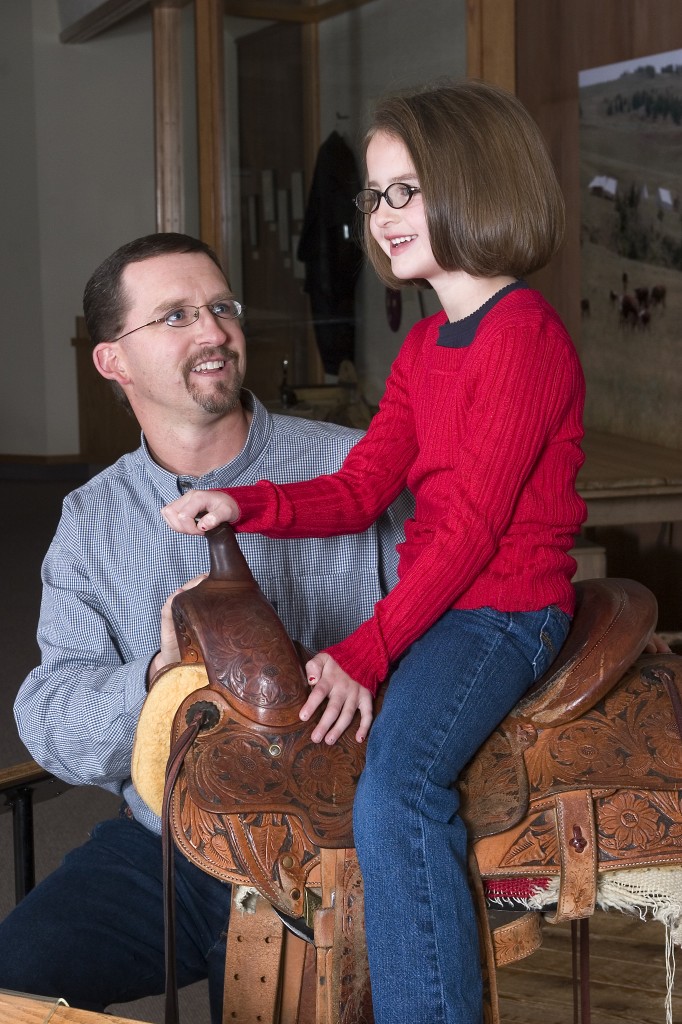 The flagship museum at the center, the Buffalo Bill Museum has not only an impressive amount of Buffalo Bill memorabilia, there are also many fun ways for kids to interact with the exhibits. I found it impossible to explain how impressive it was that Buffalo Bill was the most well-known American of his time. How do you explain pre-internet and pre-television days to a kid who doesn't know what a phone booth is? But, there were many interactive exhibits and boys of all ages wanted to be Rough Riders. The footage of some of the Wild West Shows was a real treat. Kids asked how come there was no color. No color? What about no sound and no multiple cameras or fancy shots or editing?
The Cody Firearms Museum
This museum houses the largest collection of firearms in the world. The Winchester Collection was donated to the museum, and is the heart of the collection, but virtually every significant manufacturer in the world is represented. The records office allows collectors to research individual firearms manufactured by Winchester, Marlin and L.C. Smith. This is another all-day affair to a gun collector. But kids enjoyed some of the taxidermy.
The Plains Indians Museum
This locaion is very well done and there are many opportunities to learn more about Native American way of life. Families will enjoy watching a short movie inside a representation of a teepee and there's a multi-level video that will keep older kids' attention as well. The Whitney Gallery is probably for older kids or teens, unless you have an art lover on your hands. But a quick tour is still interesting given the subject matter.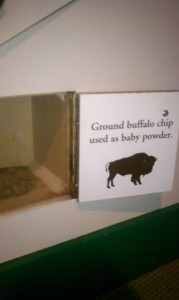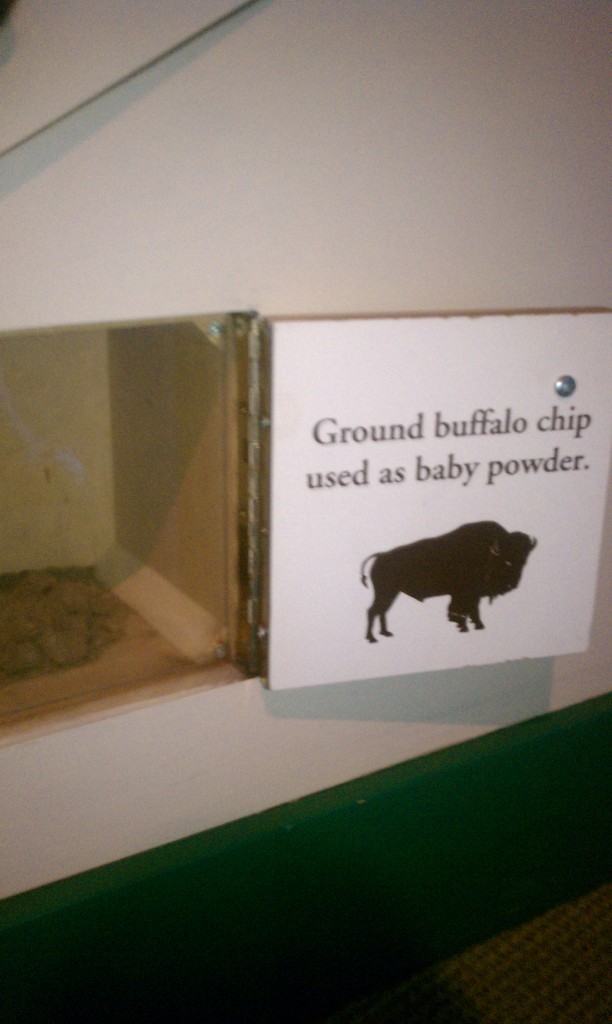 Probably the most kid-friendly is The Draper Museum of Natural History. There's a clever passport that has kids taking their sheet from region to region to learn about the unique features and wildlife and get their next stamp. Almost all of the exhibits are geared for children and we won't even tell you what the Native American use for buffalo dung was! The "Please Touch" section lets kids do what they are best at. You can also use this area for younger children while the older kids get to see something else. Expect to spend at least an hour in just this section of the center.
The center also has clean restrooms, ample places to nurse a baby or just get outside and stretch your legs. All huge pluses for families. When we visited, the garden area (eco-friendly with no pesticides!) had pioneer games for kids. The docents explained the games to the kids and what they represented in pioneer life, and showed them how to play. A big favorite was putting on a wooden yoke and attaching water buckets. After walking just a few feet, kids had new respect for the hard work that went into homesteading. We spent easily an hour outside running and playing with simple toys, and made a couple of friends. You could also use the area to entertain younger children while older kids go see some of the exhibits with the other parent.
Museum of the Old West & Old Trail Town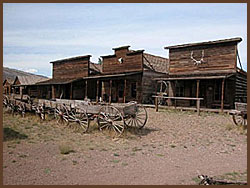 It's one thing to see pictures of homesteader cabins and black and white still photos of dusty towns, but it's another to walk down a row of actual buildings from the late 1800's and early 1900's, arranged on the original location for the town of Cody as laid out by Bill Cody. The Museum of the Old West & Old Trail Town gives you that opportunity. There are several old cabins as well as a saloon (with bullet holes in the door!), blacksmith shop, general stores, post office, school and more. Butch Cassidy and the Sundance Kid's "Hole in the Wall" cabin is also here. Kids will have a great time checking out the grave of Jeremiah "Liver Eating" Johnson and some other notorious characters.
Cody Nite Rodeo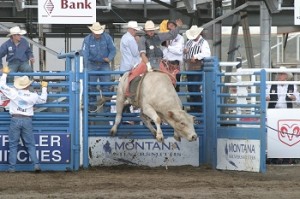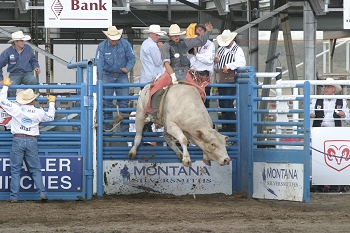 Every night in June, July and August the famous Cody Nite Rodeo lets your family get in on the action of a real small town rodeo. Cody is an exceptionally great place to get your first rodeo experience because it attracts great cowboys and cowgirls as well as great livestock. Cody is known as the "Rodeo Capital of the World" for good reason and you're guaranteed a great time at any Cody Nite Rodeo. During the July 4th holiday the Buffalo Bill Cody Stampede Rodeo is extra exciting with world-class competition and entertainment.
Buffalo Bill's Irma Hotel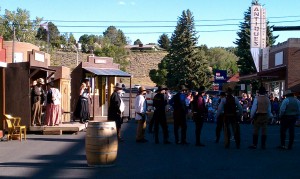 Listed on the National Register of Historic Places, The Irma Hotel was built in 1902 by Bill Cody (Buffalo Bill) to house tourists who would visit Yellowstone. Stay at the hotel in a room that once was slept in by Frederic Remington, Annie Oakley or Calamity Jane.  Or, even stay in Buffalo Bill's private suite. If you don't stay at the hotel, be sure to visit for a meal (their prime rib buffet is highly recommended!) or a drink in the Silver Saddle Saloon. The Cody Gunfighters perform every night except Sunday out on the street in front of The Irma at 6:00 pm. Kids will love the family-friendly performance.