This week is spring break for most of the Midwest. Like 99.9% of the people sick of this "forever" winter weather, we pointed our car south and hit the road with visions of daffodils and robins and other first signs of spring. A solid day's drive from Wisconsin, we entered "Bowling Green, Kentucky" into the GPS. With 21 cave tours available in the region, underground temperatures hover between 50 and 60 degrees year round.
Here are four ideas for warming up (or cooling down) underground in Cave Country, Kentucky:
Mammoth Cave National Park
The first cave on our spelunking adventure, families visiting South Central Kentucky should move Mammoth Cave National Park to the top of their vacation itinerary. In an effort to control the spread of White Noise Syndrome, a disease contributing to the decline in bat population, any clothing, footwear, or hand held items worn or carried into a previous cave tour cannot be brought into Mammoth Cave. But, hey, if you're going to start big, Mammoth Cave is the way to go.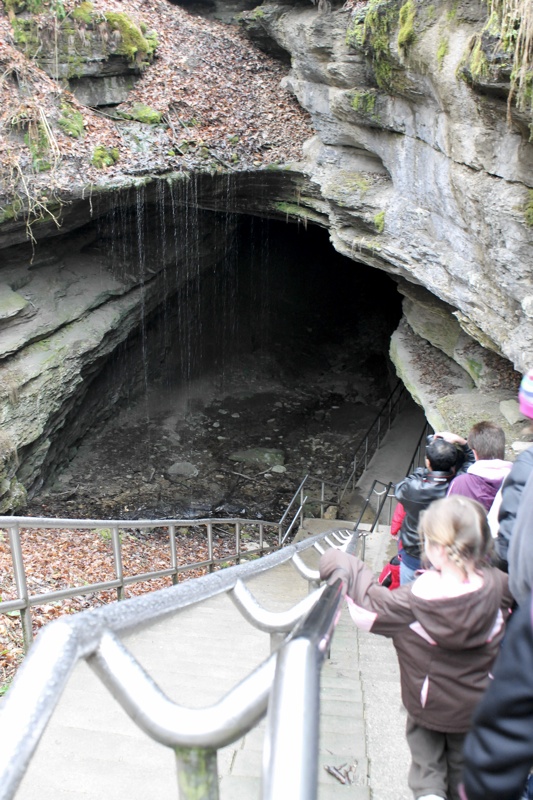 With a variety of tours for a variety of ages and abilities, it's best to consult the cave tours schedule page for prices, departure times, and a description of the tour distance/time/difficulty. With kids in grades 1, 2, and 3 the two hour, two mile Historic Tour was perfect for our family but not for the poor family of a baby and crying toddler. Offering above ground trails, camping, river access, and horseback riding, Mammoth Caves has come a long way in the last two decades. A family could easily spend several days here. If you get hungry, make sure and visit the Mammoth Cave Hotel for both sit-down and cafe style dining (this was some of the best food of our trip).
Diamond Caverns
Our personal favorite cave tour, we can confirm why Diamond Caverns has earned the bragging right of Kentucky's most beautiful cave. A back-and-forth trip along 1/2 miles of stalagmites, stalactites  flowstone, cave popcorn, and otherwise colorful calcite. Within the Mammoth Caves National Park grounds, Diamond Caverns is privately owned, but well worth the stop.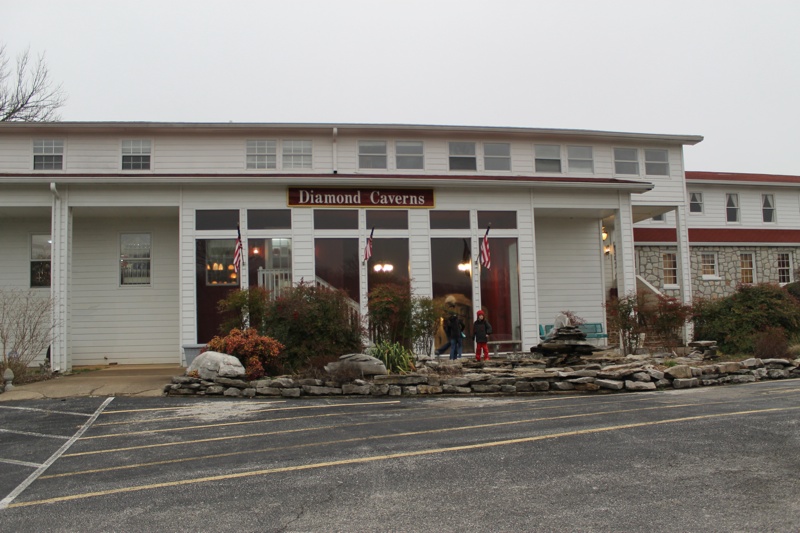 With a tour that starts indoors just down from the gift shop, if you visit on a rainy day (or deluge, like our experience), you'll see why Diamond Caverns is considered a wet cave. Humid conditions and dripping water aside, this tour is ideal for families with younger children or tight schedules. In warmer weather, the facility offers a sleuce mining station for kids and a seasonal butterfly garden.
Lost River Cave and Valley
Without a doubt, the most unexpected, pleasant, surprise of our entire trip was Lost River Cave and Valley, despite the rainy weather that prevented us from embarking on the underground boat cave tour. The only tour of its kind in Kentucky, participants board a pontoon boat that floats them through the cave's expansive caverns. Run as a non-profit organization, proceeds from cave admissions and gift shop purchases are spent on improving trails, habitats, and nature activities on the 68-acre park. The site of a 1930's nightclub, Lost River Cave was as popular for the nightlife as the natural air conditioning found at the pavilion shaped cave entrance.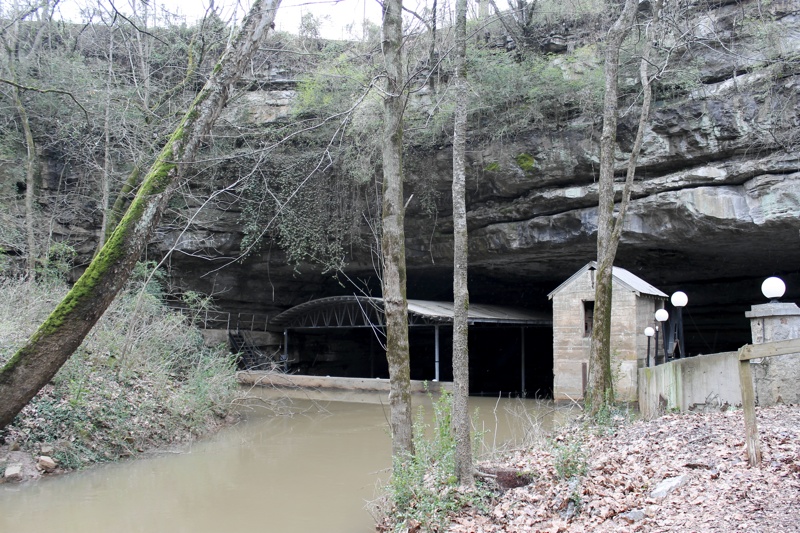 Families visiting the park will want to take advantage of activities ranging from the Junior Tour Guide Activity Book, scavenger hunt, geocaching, sleucing and the Nature Trading Post (in seasonal operation the second and fourth Saturdays from April to October).
With breathtaking views and an abundance of flora and fauna, it's easy to see why the karst valley is a popular wedding spot. Make sure you see the Lost River Spring bubbling up from the Blue Hole at the northwest wall of the valley; hopefully a tour guide will be there to tell you a bit about the valley's history and mystery.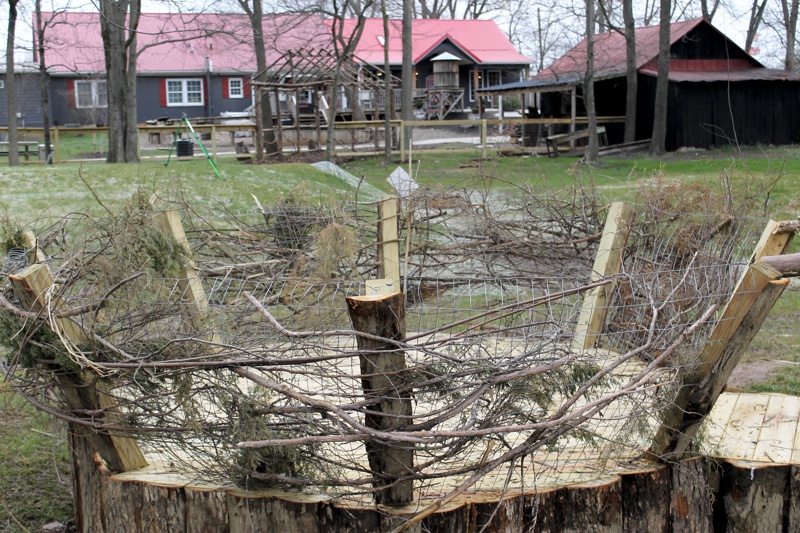 Hidden River Cave and American Cave Museum
Located in downtown Horse Cave, Kentucky is the American Cave Museum and site of the Hidden River Cave (another river/karst valley combination). Established and operated by the American Cave Conservation Association (ACCA), the American Cave Museum offers two stories of exhibits designed to educate visitors about the cave ecosystem as well as inspire them to preserve it.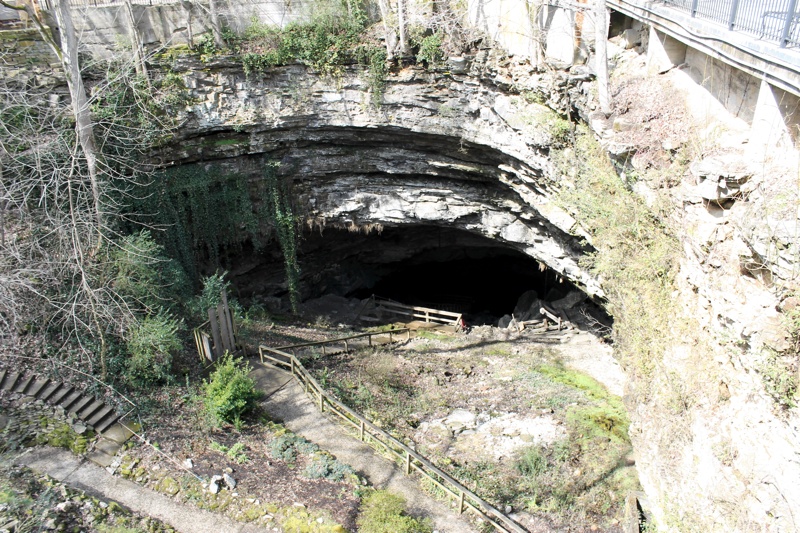 While our family took the Historic Tour, adventurous people and families with kids over 10 years might love the Wild Cave Tours that involve hard hats, helmet lights, boots, gloves, and terrain that turns clothing and gear a permanent shade of Kentucky mud (sort of reddish brown). With plans to expand a tour into Sunset Dome (a five acre expanse currently only viewable by an adventure tour  suitable for the athletic type), the operation will offer repelling down into the mouth of Horse Cave starting this May. When installed this season or next, Hidden River Cave and American Cave Museum will be the site of the the only underground cave zip-line course in America.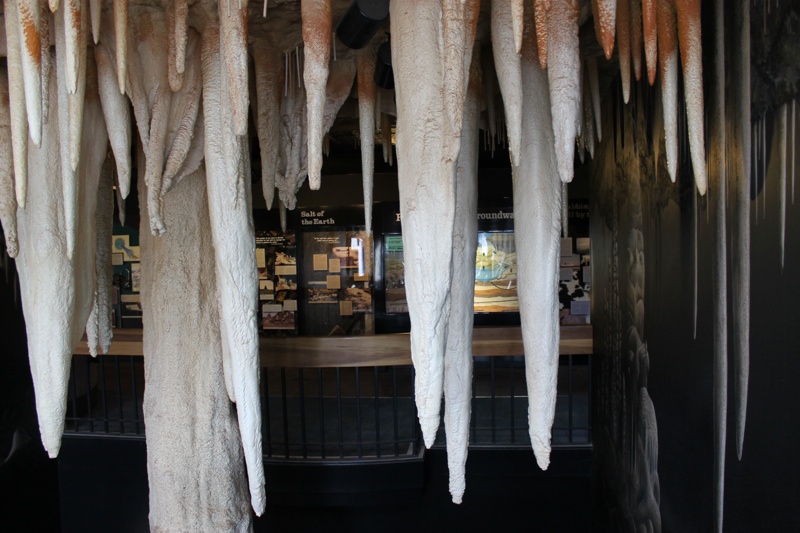 Before you leave town, take a gander at the Horse Cave Stories Cellphone Walking Tours, broken into an above ground and below ground trails. Simply call the telephone number listed on any of the signs placed around town or scan the QR code with your smart phone for a direct link to the Horse Cave Stories website with photos and audio recordings offering a narrative explanation of the site.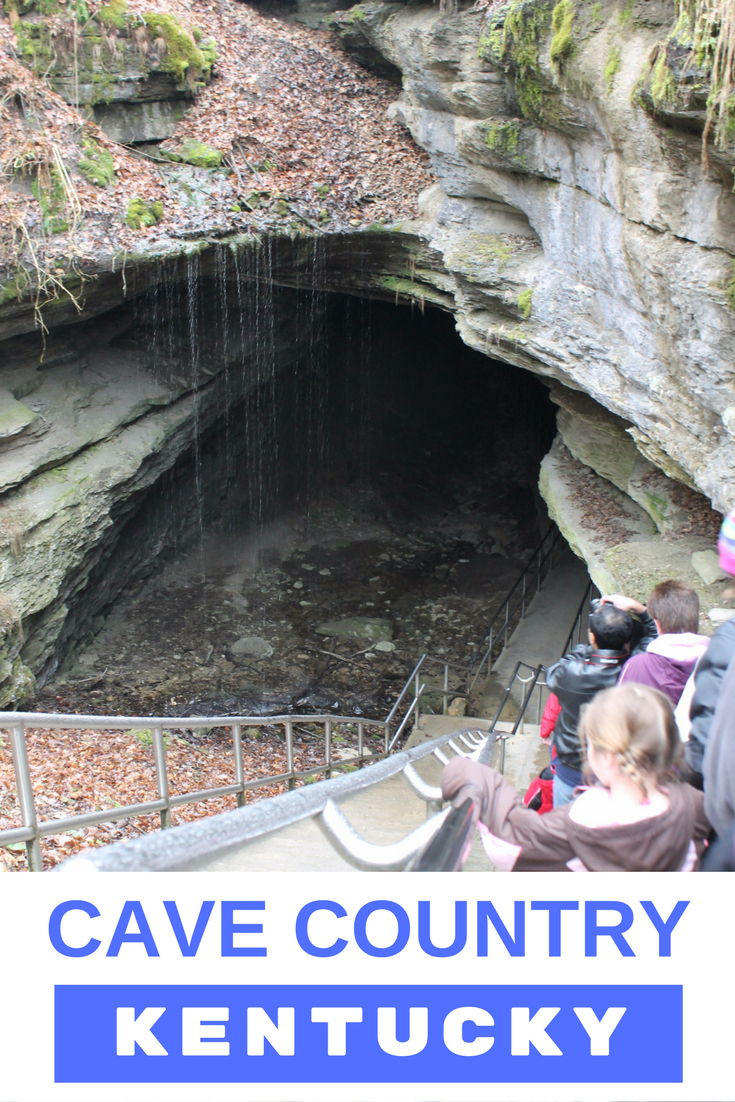 Happy Trails!