Leavenworth, Washington is a popular tourist destination built into the edge of the Wenatchee National Forest about a two-hour drive from greater Seattle, Washington.
We made a short detour into downtown Leavenworth on our way home from Lake Chelan last spring.
Modeled entirely after a Bavarian village, the Leavenworth experience is intended to bring you into the heart of central Europe. From lederhosen to Maypoles, cuckoo clocks, beer steins, and honest-to-goodness live mountain goats, Leavenworth has established a unique niche worth checking out in real life.
Because we were on our way home to Oregon, we only spent a few hours in the downtown shopping district. Truthfully, finding a parking spot was not easy. The roads are sloped and narrow and knowing how to parallel park came in handy.
We visited during an art festival, and troops of colorful dancers were gathered near the gazebo at Front Street Park. We stayed a while and joined in on the cheering and clapping.
While many of the shops and restaurants are disappointingly touristy (Coldstone Creamery in a replica 17th century building is still Coldstone Creamery), we did frequent delicious bakery serving a variety of authentic breads and pastries before heading home.
Overall, the drive to Leavenworth is beautiful and the town is certainly unique. We'd like to come back and fully explore the region's many activities, festivals, and attractions on a future road trip.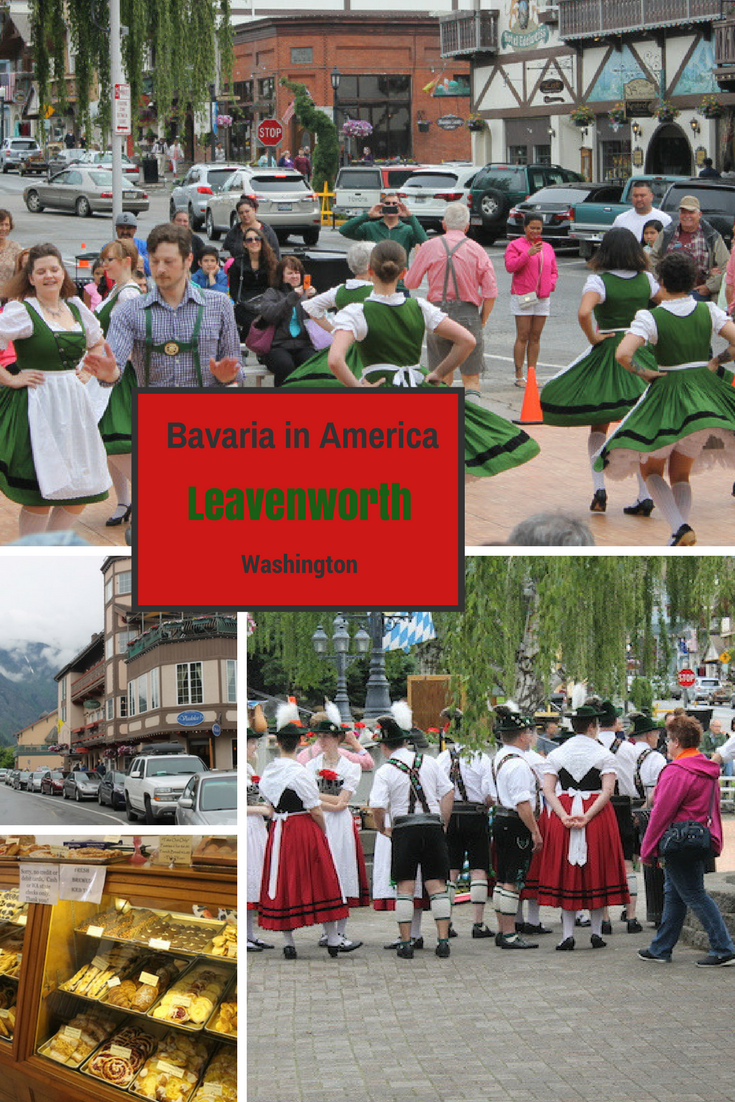 Happy trails!