Planning a family vacation can always be a little stressful, what with balancing and coordinating different schedules, activities, and keeping on budget. In addition to all this planning, you need to figure out where you actually want to go during this time off. FlightHub Review has your answer: Vancouver, British Columbia. On the west coast of Canada and home to the 2010 Winter Olympics, this city below the mountains as it all and FlightHub has curated the ultimate guide to exploring it with your family!
Depending on the type of trip you're planning, FlightHub recommends looking for accommodations on Vancouver's North Shore, as you'll be closer to more outdoor and adventure activities. The city is quite accessible through public transit, so getting to and from major attractions in the West End of Vancouver is simple enough. Should you opt for renting a car while in Vancouver, please respect local traffic laws and be wary of toll bridges!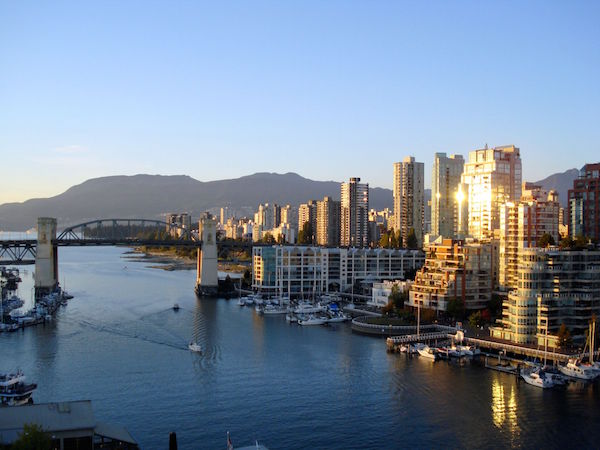 During your stay in Vancouver, FlightHub encourages you to get going in Canada's outdoor playground. Vancouver's natural beauty is stunning, and they city's parks and accessibility to the mountains and forests surrounding it is what draws FlightHub to visit Vancouver.
One such outdoor activity (among many) that FlightHub recommends doing is walking over the Capilano Suspension bridge. Originally built in 1889, the bridge has been a main BC attraction since the early 1950's, and has since promoted the conservation efforts in the surrounding areas. The bridge measures over 140m in length and is suspended 70m from the ground. Prices to visit the park and walk the bridge vary and can be purchased ahead of time via their website. FlightHub recommends packing a picnic and spending the day playing in the forest and learning about local history.
After playing in the great outdoors, FlightHub suggests dressing up and hitting the historic Gastown in Vancouver. Famous for its live music scene, this trendy area is full of delicious restaurants, cafes, and bars (in case you wanted to leave the kids at the hotel for the night), Gastown has something for everyone! FlightHub recommends checking out the famous Revel Room. This southern style lounge sets the mood just right for your big night out on the town.
While in Vancouver, FlightHub encourages you to get to know some of the country's local native history and suggests stopping by UBC's Museum of Anthropology. The museum is home to both permanent and temporary exhibits illustrating national and international projects of human culture. Located on the UBC campus, spend time with your kids and explore the extensive and intricate histories of west coast First Nations groups.
Being a city bordering the Pacific Ocean, Vancouver's beaches are stunning and for this reason FlightHub wants to make sure you get some time to build sandcastles with your family! FlightHub recommends visiting Kitsilano Beach (or Kits Beach, as the locals call it) and spend the day swimming and sunbathing! The beach is also home to Canada's largest outdoor pool if ocean water isn't your thing!
If you loved the beach so much, and have a bit more time to spare then FlightHub recommends making your way up to Tofino, British Columbia and learn how to surf! As Canada's premiere surf destination, the regular tides and geographical location of Tofino makes it a surfing destination for novices and pros alike! Catch some waves and rays, and enjoy this beautiful BC beach town!