Cobblestone streets, a castle, boulangeries with the smell of freshly baked bread — Québec City is often likened to a European city, and it does have that Old World charm. For families, it's a treasure trove of adventure. If you're discovering it for the first time with kids in tow, here's what you can't miss.
The Historic District
Tourists congregate in Vieux-Québec. It's the city's old town and a UNESCO World Heritage Site chock full of museums, monuments, parks, and plazas.
The area is wonderfully walkable. Begin at the landmark Château Frontenac, a luxe Fairmont hotel perched on a hill. After admiring the castle, head to the Terrasse Dufferin, a 19th-century boardwalk alongside the river. Then descend to the Petit Champlain neighborhood for those classic narrow cobbled streets and picturesque shops. If you don't want to walk back up the hill, a funicular makes the trip easier.
Continue on to the Place-Royale, a historic square featuring the continent's oldest stone church. While that landmark has been there since 1688, a newer one, the huge Fresque des Québécois mural, features in just as many tourist photos.
If the weather turns or you just want to save time and energy, a hop-on, hop-off sightseeing tour on the "Bus rouge" is the ticket. With French and English narration, it's a convenient way to see the city's major attractions, particularly if you're traveling with younger children.
Especially for Kids
Quebec City has more than 430 museums, and many of them have something especially for younger audiences.
The Musée national des beaux-arts Family Gallery has rotating exhibits designed for interactive exploration. The Morrin Cultural Centre, meanwhile, offers kid-friendly tours of the jail cells and Victorian chemistry lab in this historic building that was once a prison and a college.
Save the Plains of Abraham for a sunny day. The star of this outdoor park is the Citadelle de Québec, star-shaped itself, a British fort with tours and a museum. If you're there in summer, watch for the changing of the guards in full scarlet regimental dress.
Where to Stay
Hotel prices run the gamut. After all, one is in a castle. If you want to combine comfort and affordability, Hotel 71 is a great choice. Outside, it's 19th-century neoclassical, but inside, it's completely modern. Even their basic (or as they say "Classic") rooms come equipped with little luxuries, like plush bathrobes, premium brand soaps, and rainfall showers, plus conveniences, like a fridge which is helpful for storing leftovers and picnic supplies.
Downstairs, they have drinks available 24/7. Parents can savor wine by the glass from a self-serve dispenser, and, across the lounge, a complimentary Nespresso machine lets you mix not only coffee but also hot chocolate with frothy milk that everyone can enjoy. They even have free bicycles for guests, perfect for taking to the Plains of Abraham nearby.
Breakfast is included, and it's lavish. Held at the hotel restaurant, it's a hearty spread of fruit, eggs, cheeses, meat, bagels, croissants, and more.
Where to Eat
Fill up on breakfast at the hotel, but leave room for lunch, dinner, and generous snacks.
At least once a day, pretend you're in France and order an elaborate pastry. Paillard, a popular bakery with a few shops around town, serves soups and sandwiches plus a heady lineup of sweets.
And if the kids just want burgers? Le Chic Shack specializes in mouth-watering, gourmet burgers, house-made sodas with real fruit, and huge milkshakes. Grab a window seat and enjoy views of the château.
Road Trip Stops
Québec City is just waiting to be added onto a road trip. Montreal is less than three hours away, but you can break up the drive with a few detours for nature. North of the city, the Parc National de la Jacques-Cartier has an impressive glacial valley with several easy, level trails appropriate for all ages. As you continue toward Montreal, the small city of Saint-Raymond has two attractions perfect for families.
The Secret Valley is unusual: a treasure hunt in a gnome forest. There are games designed for players as young as 2 and seasonal shows held at the Teeny-Tiny Dwarfs' Hiding Place.
Less than a mile down the road, FloreSsens is a colorful discovery garden. A trail just over a mile long winds through the property past fountains, trees, ponds, and sculptures. Children under 12 are admitted free.
Heading the other direction from Quebec City, Montmorency Falls is a mere 20 minutes from downtown.
Take the paved path to the top of the falls and then cross the suspension bridge for breathtaking views. Stairs to the base of the falls let you feel the spray and true power of the cascade. For a fee, you can ride the cable car back to the entrance.
But it was the Canyon Sainte-Anne, 30 minutes further east along the St. Lawrence River, that really took our breath away. As you walk the trail, each stop has a chapter for kids detailing the ongoing saga of a rainbow broken by giants.
And there's an Air Canyon. This two-person ride zips you backwards at 31 mph above the roaring canyon, pausing to let you marvel at your surroundings before ricocheting you back to your docking station. It feels a bit like a zipline for the thrill but less scary because you're seated. Kids, as long as they meet the height requirement (42 inches if riding with adult, 48 if not), are welcome.
Overall, the park is a great capstone to a Quebec road trip, but you can always continue further north to discover more of the province.
Looking for more Canadian road trip inspiration? We have some ideas.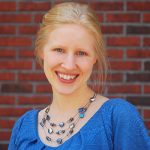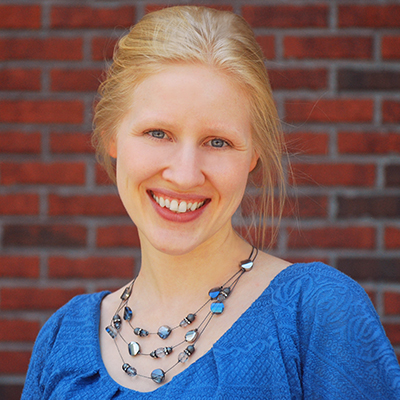 About the Author:
Cheryl Rodewig is storyteller, marketer and award-winning feature writer specializing in travel. Her Venn diagram includes minimalism, waterfalls, French and the em dash. Find her at 
cherylrodewig.com
or on Twitter at
@cherylrodewig
.