Somehow, someway you've found yourself in the North America's equivalent to Amsterdam: Montreal. Whether you arrived by plane, train or drove into the city, FlightHub has you covered with all the best tips and tricks to make your trip the most memorable one.
First things first, Montreal is a bilingual city that speaks both English and French, however, your GPS will get a little confused with pronunciations as all the street signs are in French, so take care to plan out trips! FlightHub encourages tourists and visitors to try their hand at speaking some French while they're here! Simple greetings and questions are a great way to test out your language skills and will make you feel right at home in the city.
Though there's plenty to do on the island and suburbs, the main action takes place in the downtown area of Montreal. Make your way to the city center and begin your urban exploration! Montreal is home to five major universities making this a young, vibrant, and exciting city that's also budget friendly. FlightHub suggests starting your Montreal tour by wandering through Monkland Village in the Notre-Dames-de-Grace area (or affectionately called N.D.G or the Deeg). Walk along the busy streets and pop in and out of local cafes and pastry shops and enjoy tasty delights.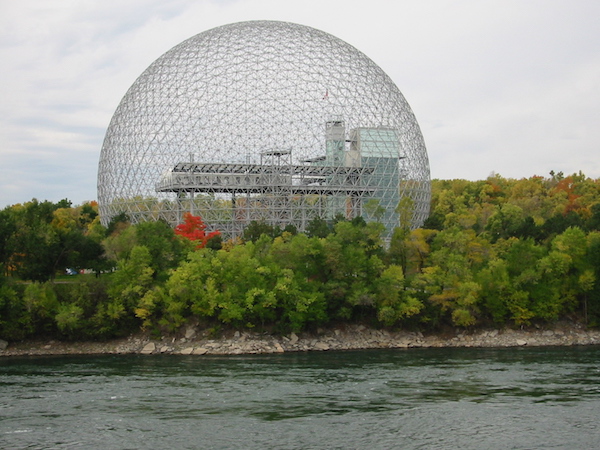 FlightHub Review believes that the best way to explore Montreal is by Bixi, so hop on this rent-a-bike for $7 and make your way into the city center. If you've built up an appetite along the way, then stop by Burritoville for organic and fair-trade vegetarian goodies to satisfy any cravings you might have. Drop your Bixi off and walk up to Sherbrooke St, and find yourself at the steps of Montreal's Fine Arts Museum. Make your way through the doors and see the wonderful curated exhibits of internationally renowned artists. Be sure to take a picture of Montreal's iconic Heart sculptures outsides of the museum!
Continuing eastward, FlightHub recommends looking and admiring some of Montreal's wonderful architecture. Typically described and characterized by the juxtaposition of old world and new modern design, watch as buildings blend and mold together, growing with beautiful old bricks supported by new designs. While on your architecture tour, look out for some of the most beautiful and intricate graffiti art splattered on murals and hidden in doorways across the city. Montreal hosts its Mural Festival in June and invites internationally known graffiti artists to paint the town in whatever manner they please. Make sure to appreciate the interesting (and temporary!) pieces of art.
Once in the Plateau Mont Royal, wind your way through picturesque streets, or lay on Mount Royal for a midday snooze! Montreal thrives no matter the time of year, so it's a great place to people watch, or catch up on your day! FlightHub recommends you check out Montreal restaurant landmarks like Schwartz's, Beauty's, or Fairmont Bagels. For the foodies visiting Montreal, the city is a gastronomical hub for some of the most amazing culinary experiences in Canada and North America.
FlightHub Review also recommends visiting Montreal landmarks like the Olympic Stadium, the Botanical Gardens, Parc Jean Drapeau (where the yearly music festival, Osheaga, takes place), La Ronde amusement park, and of course the Old Port of Montreal. Filled with beautiful shops and cobblestone streets, get lost along the waterfront while enjoying specialty coffees and snacks. At night, this area turns into a trendy hotspot with bars and eateries that stay open way into the early morning light. Drink, eat, play and do more in Montreal, a city that won't disappoint.