Running Y Ranch Resort is a full-service resort community located within a 9,600 acre operational ranch. Located eight miles outside of Klamath Falls in the heart of south central Oregon, Running Y is one hour south of Crater Lake National Park and thirty minutes north of California's Lava Beds National Monument.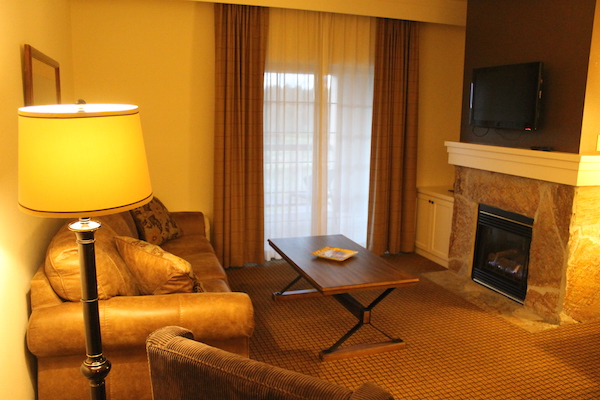 Blending luxury with the many conveniences of home, families staying at Running Y can enjoy a fully contained vacation without the need to venture off the property unless you want to. We recently stayed in a one bedroom suite at the Lodge at Running Y. Other options range from townhomes to chalets and fully-furnished custom homes with panoramic views of the golf course or Cascade mountain range.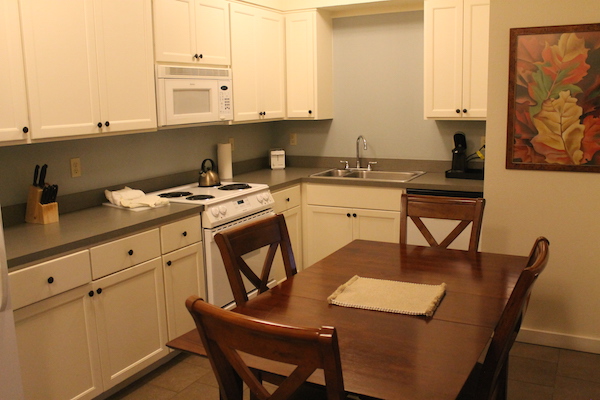 A highlight of staying in a one bedroom suite is the full kitchen with refrigerator, stove, microwave, and dishwasher. Planning ahead, I packed a few choice groceries to help offset the cost of our dining out budget. One evening we walked over to the nearby market and liquor store and purchased a frozen pizza and a liter of soda. Otherwise, we dined at The Ruddy Duck Restaurant. Here the boys are enjoying a game of checkers they borrowed from the main lobby while we wait for our waffles and pancakes.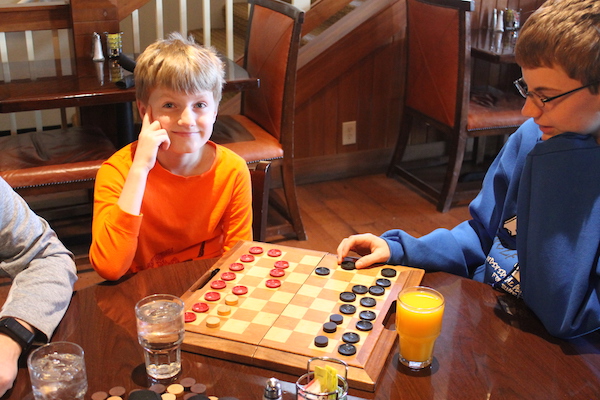 A stone's throw from the Sandhill Spa and Sports & Fitness Center building, Running Y claims the largest indoor swimming pool in the area. Of course, the kids loved this activity. I had everyone shower off in the locker room facilities, which sped up our bed and bath time routine a bit.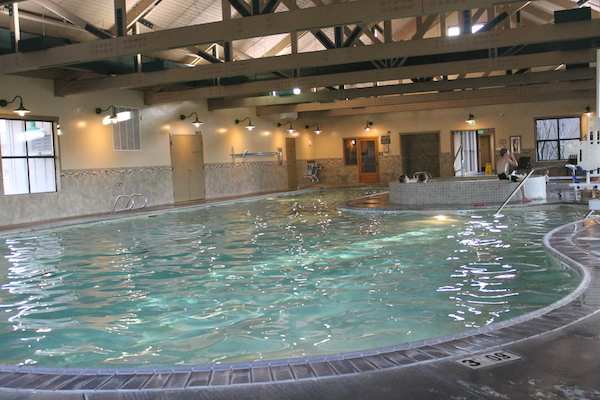 Beyond the spa in the photo above is a smaller, zero-depth entry wading pool that may be (if my memory serves me correctly) slightly warmer than the regular pool.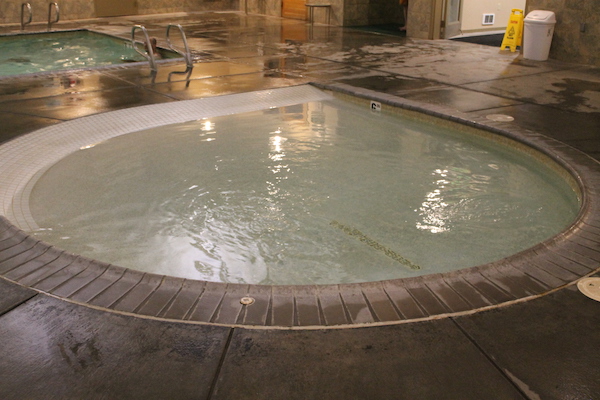 The Sports & Fitness Center also houses a gift shop, arcade games, and free equipment checkout for tennis, basketball, sand volleyball, horseshoes, ping pong, and binoculars and board games. For rent by the hour or for the day or week are multi-speed adult bicycles, kids bicycles, and pull-behind kids trailers (helmets and bike locks included). Many paved trails wind through the property; we would have loved to rent bikes if we had spotted them on the first day of our visit.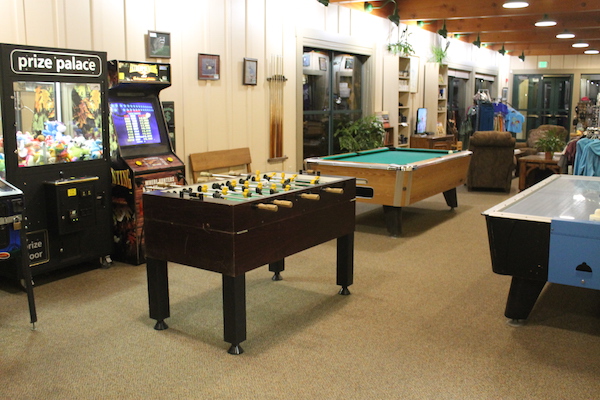 To top the swimming pool, we LOVED the eighteen hole miniature golf course with water hazards, sand traps, and rolling terrain. For $30, our family of five got along for a full hour (with only minor disagreements on who may or may not be taking liberty with their score).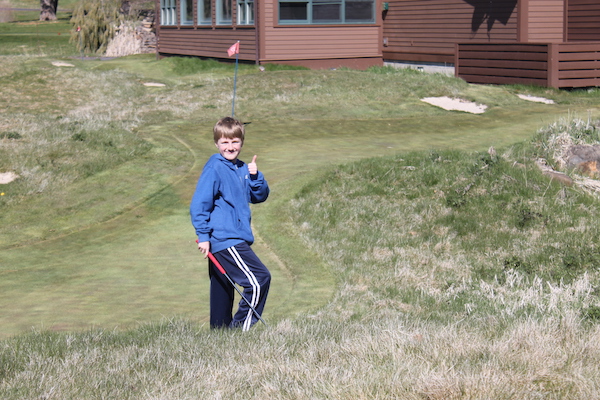 Beyond this beautiful course you can see acres of the ranch property providing a natural habitat for millions of birds (ducks, geese, eagles, shorebirds and waterfowl) that migrate to or through the region each year.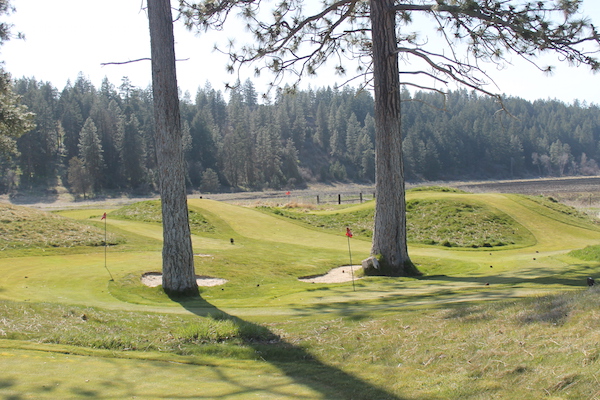 Open seasonally the Bill Collier Community Ice Arena offers family recreational skating, skate rentals, hockey rentals/leagues, lessons, programs, and other special event. This rink was closed during our visit, but I snagged a quick photo in an attempt to share this impressive facility.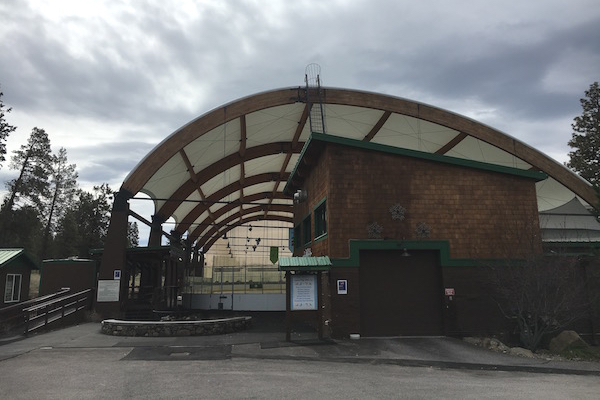 The most relaxing and comfortable destination we've visited this year, Running Y Resort receives a seal of approval from our family. We received two nights lodging in a one room suite in exchange for a thorough and honest review. All other expenses (meals, golf, excursions) were at our personal expense.
Note: If you decide to visit the property on your own road trip, consult the exclusive specials page on the resort website, noting seasonal offerings and custom experiences  and key attractions and activities in the area. P.S. If you geocache, you'll find a bunch of easy hides across the resort property.
Happy Trails!