The Paisley Caves, located near Paisley, Oregon, are a system of caves in which significant archaeological discoveries have been made. The caves are named after the town of Paisley and a short drive from the Summer Lake Hot Springs campground and resort.
The caves were first investigated in the 1930s, but it wasn't until the early 2000s that significant archaeological finds were made. Excavations conducted in 2002 and 2008 revealed evidence of human habitation dating back at least 14,000 years, making them one of the oldest archaeological sites in North America.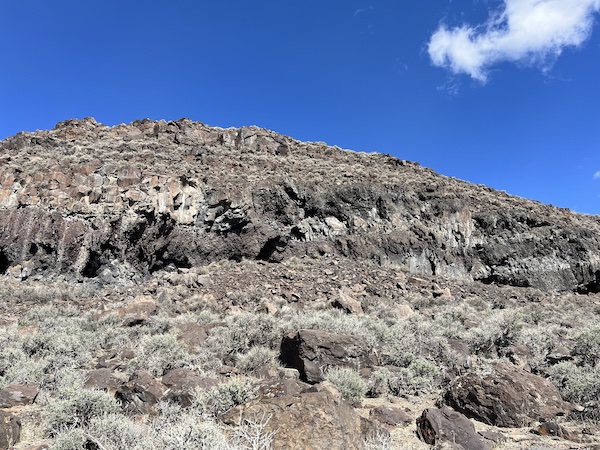 Some of the items discovered in the caves include animal bones, plant remains, and stone tools. The most significant finds were small, woven baskets that were determined to be the oldest known examples of basketry in the world. The caves have also provided important evidence for understanding the lives of early humans in the Americas.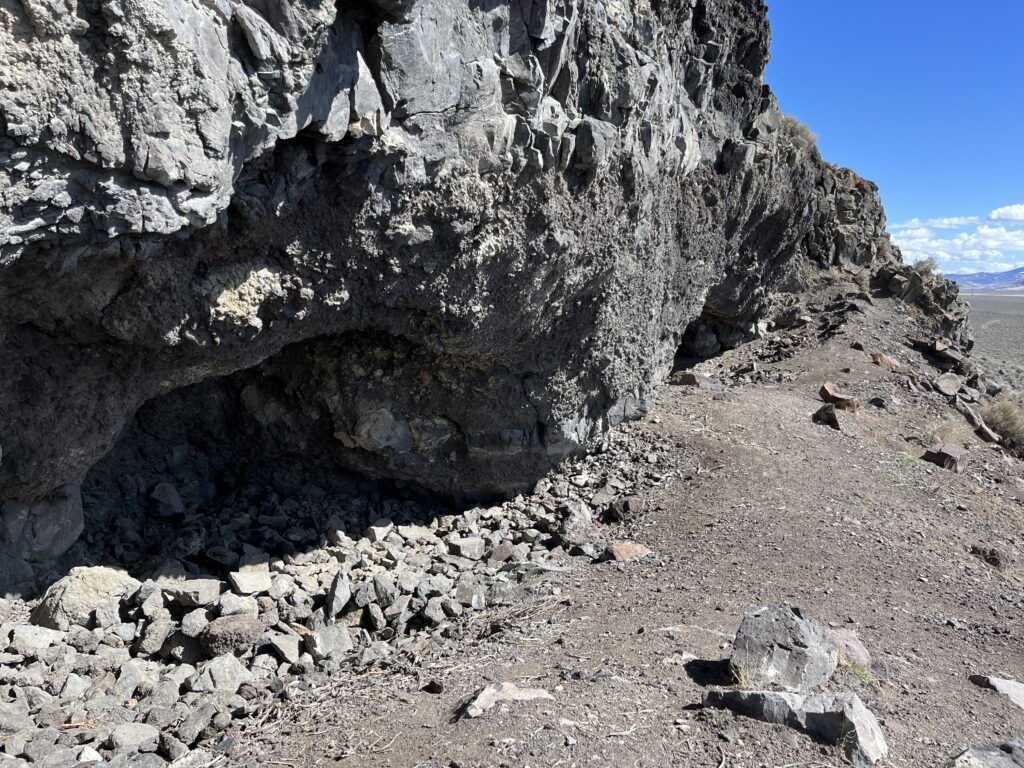 Finding the Paisley Caves
The Paisley Caves are located approximately 7 miles south of Paisley on the right-hand side of the road. While the address for the site is, 47225 Highway 31, Paisley, OR 97636 you might want to find GPS coordinates as a back up. 
The dirt road leading into the caves is rough and bumpy with many rocks and sagebrush capable of scratching the side of your vehicle. We passed over a cattle grate and ended up needing four-wheel drive as we slowly worked our way to the trailhead over the better part of an hour.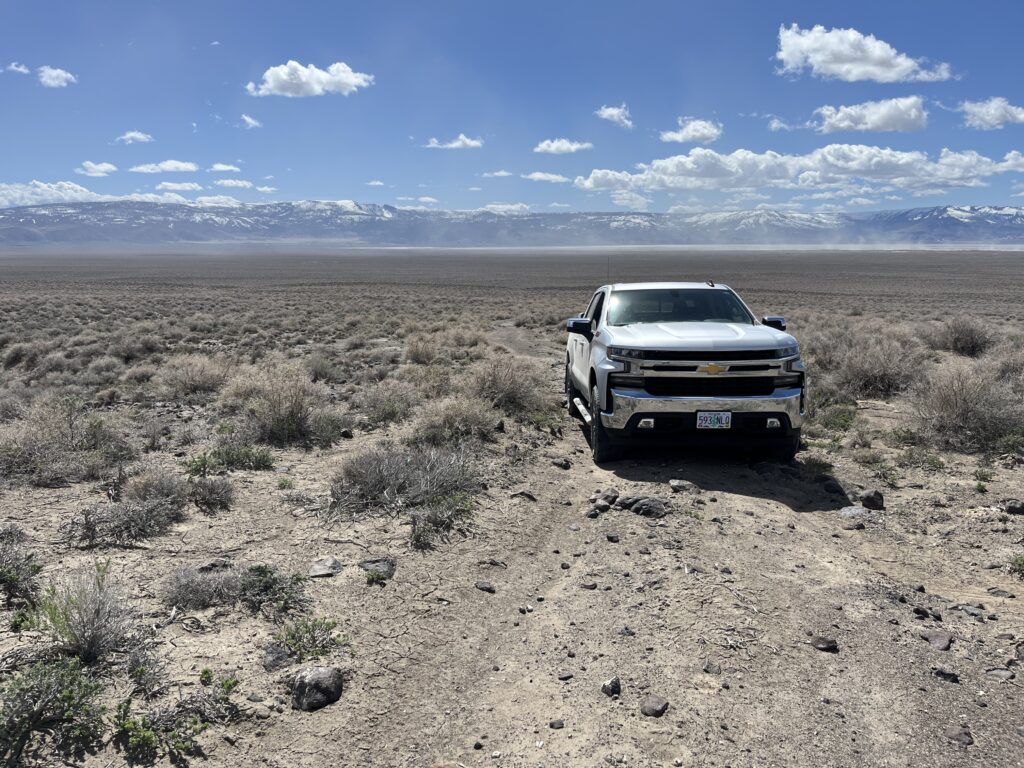 We didn't see any signage or designated markers when attempting to find the Paisley Caves, but determined we could park in a larger open space at the base of the rock embankment/trailhead. A narrow dirt walkway connects the network of caves at the top of the rocky outcropping. If you have weak ankles or need a little help with stability, hiking poles would come in handy here. Bring water and note the lack of restrooms or other modern amenities. 
More Adventures in Paisley and Nearby
To round out your Wild West adventure, head into the Pioneer Saloon and Restaurant for a cold beer and a decent meal. The town of Paisley is so tiny, you can't miss this authentic looking building on the corner of West and Main streets.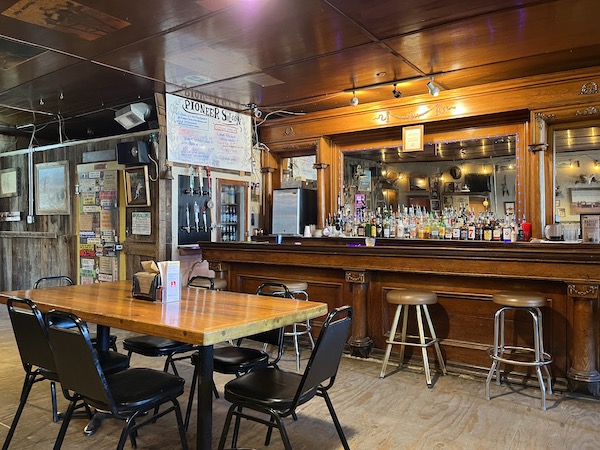 For additional places to explore in Oregon's Christmas Valley, read these stories on Fort Rock State Natural Area and Crack in the Ground. 
Book your Stay
While we camped at the Summer Lake Hot Springs, use this map to find lodging in Paisley or one of the nearby Central Oregon communities.
Happy Trails!