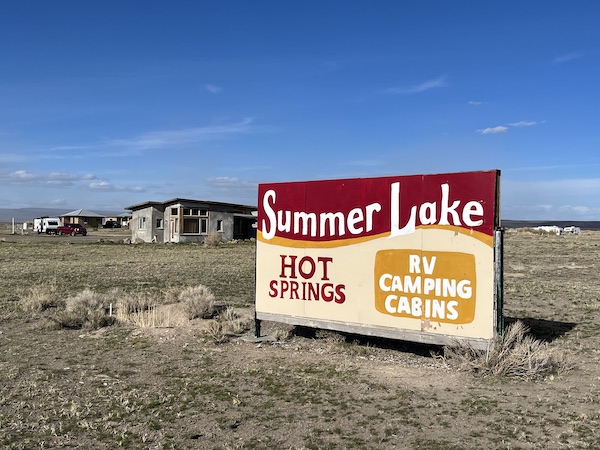 An oasis in the heart of Southern Oregon's high desert, Summer Lake Hot Springs draws visitors from around the Pacific Northwest into the healing waters feeding three outdoor soaking pools and a seasonal indoor swimming pool. Surrounded by sweeping views of the valley floor and mountains in the distance, cattle grazing among tumbleweeds and scraggily juniper bushes far outnumber residents of this resort destination located two hours southeast of Bend.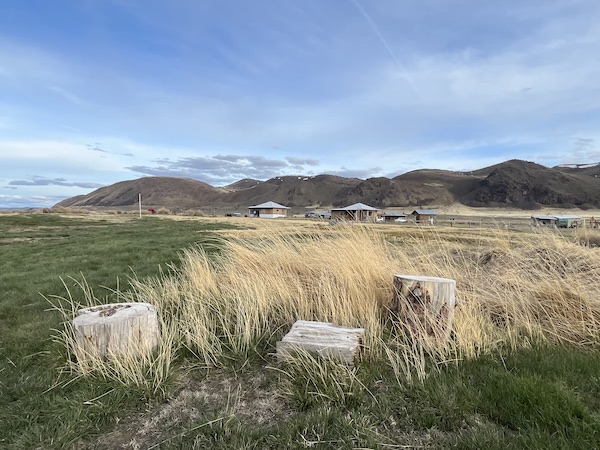 Guests coming to Summer Lake Hot Springs have three options for lodging at this 145-acre resort: camping (RV and tent) or renting a guest house or cabin. We visited in late April and were met with blue skies and temperatures in the 50s and 60s, an excellent combination for soaking in the three outdoor rock pools of varying depths and temperatures hovering around 104º F. Hot water continuously flows through PVC piping into the pools; bring water or a beverage of choice (no glass, obviously) and soak all hours of the day or night.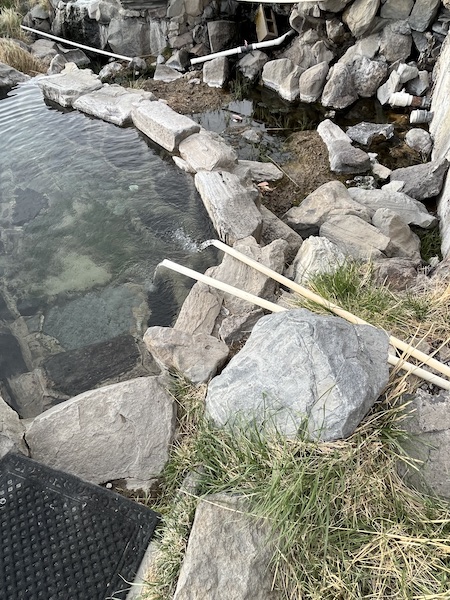 At night, we found the red light setting on a flashlight or headlamp was less disruptive to other guests and easier on everyone's adjusting eyes. Without light pollution, star gazing is a magical thing to experience at Summer Lake. Closed for the season, guests have access to the indoor pool changing rooms and showers nonetheless. In the heat of summer, a dip in this pool (98º F) would feel wonderful no matter the time of day.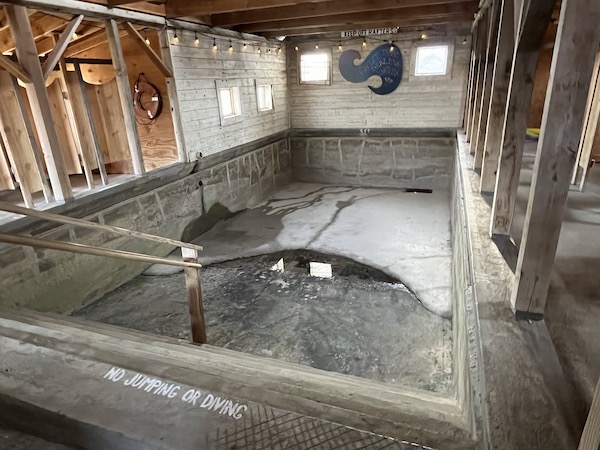 We pulled our camper trailer over the Willamette Pass for a reservation at a RV site with full hookups ($55/night including admission to the soaking pools). The wind was moderately relentless; the awning came down as fast as it went up. We enjoyed access to nearby indoor restrooms with lovely showers and tile floors heated by geothermal energy.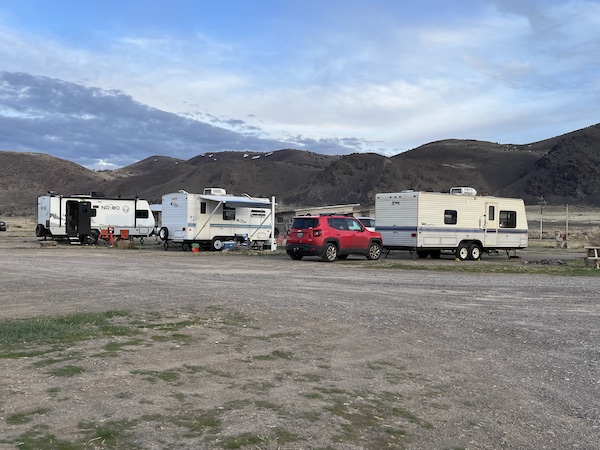 Many guests who come to Summer Lake Hot Springs enjoy a getaway retreat at one of the guest houses or cabins.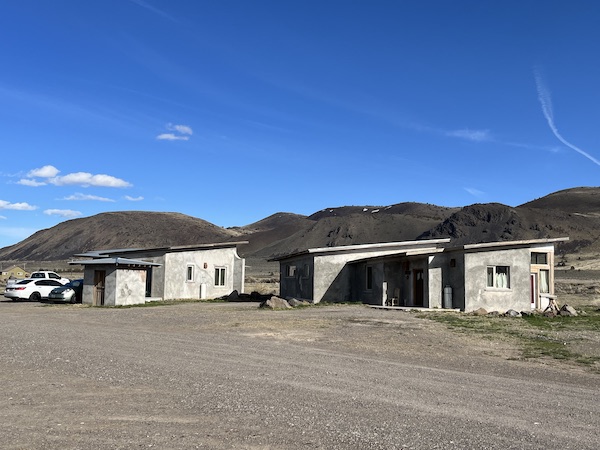 Prepare for no television or WiFi, but this is the point. Soak. Float. Meander along one of the dirt paths leading out to the dry lake bed. Find the labyrinth. Listen to frogs and birds. Meditate. Drive into Paisley and eat at the saloon. Find the Paisley Caves. Make a day trip to Crack in the Ground or the Fort Rock State Natural Area.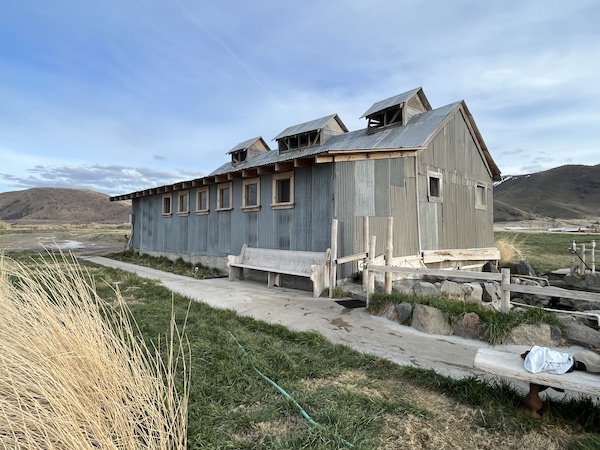 We hope you love Summer Lake Hot Springs as much as we did! Happy Tails!