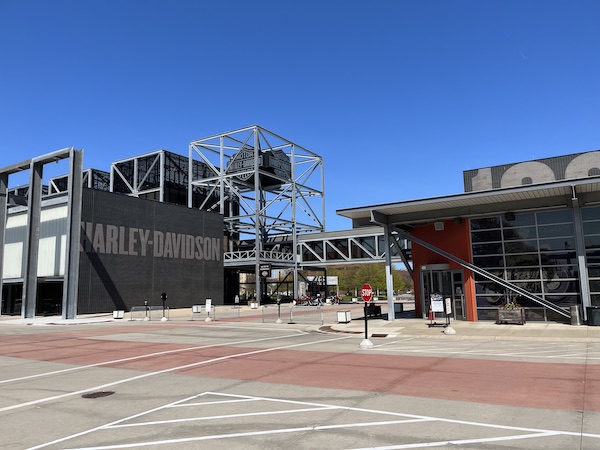 Milwaukee, Wisconsin remains one of our all-time favorite family vacation destinations. From sporting events to concerts, festivals, nightlife, museums, gardens, restaurants, and countless places for outdoor and indoor recreation, we've offered many suggestions for exploring America's Brew City on Road Trips for Families. But, one place we haven't shared extensively with our readers is a venue celebrating 120 years as an iconic Milwaukee corporation now touting bragging rights as the most desirable motorcycle and lifestyle brand in the world—Harley-Davidson.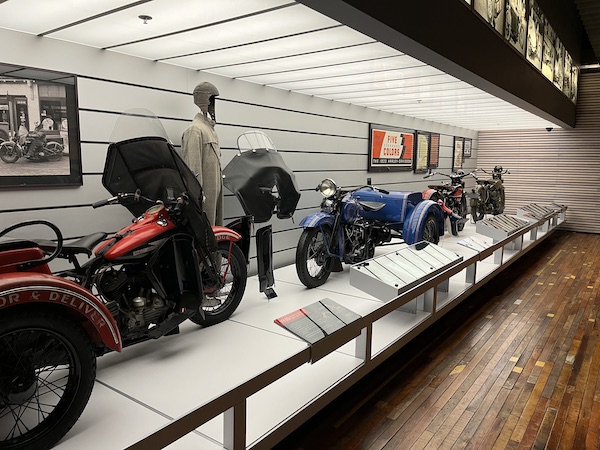 Nestled on a peninsula of land where the Menomonee and Milwaukee Rivers converge, the Harley-Davidson Museum is a stone's throw from the city's Historic Third Ward, Walker's Point and Downtown Milwaukee. Accessible by foot, vehicle, or boat, visitors to the museum are encouraged to explore both the museum and the campus. We spent some time fully exploring the venue last week and recommend starting indoors with a general admission upgraded to include the handheld audio tour available in in English, Chinese, French, German, Japanese, Portugese, and Spanish.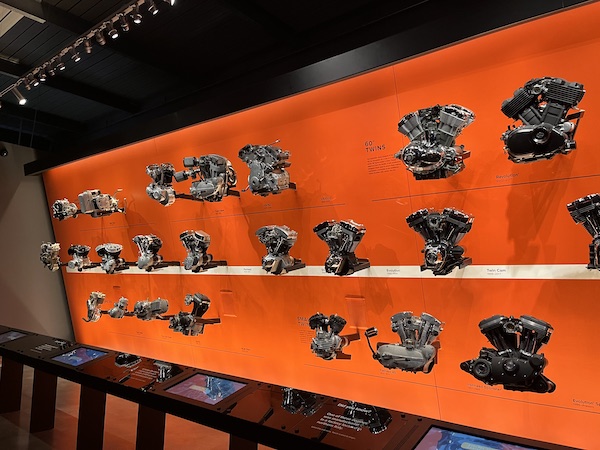 Visitors begin on the second level with an introduction to the company's founders and fledgling years. Learn about the evolution of the motorcycle in form, fit, and function of the Harley-Davidson brand as it evolved in tandem with America's Progressive Era, the Great Depression, and both World Wars. Permanent exhibits board track racing and hillclimbs introduce visitors to the thrill and competition that remains the core of the motorcycle culture today. Interactive video screens accompanying the engines mounted on display in the Engine Room discuss the evolution of the Harley-Davidson engine through modern day.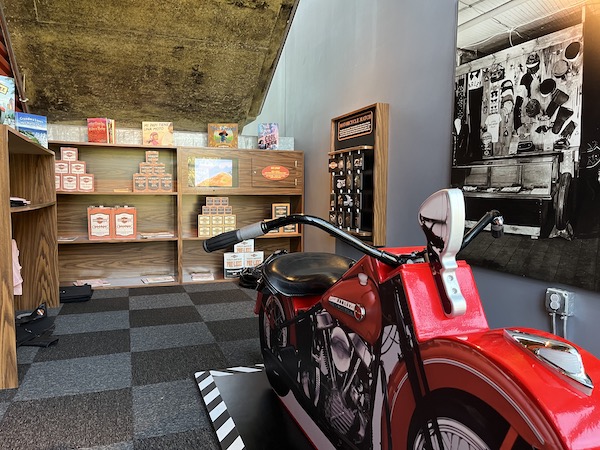 Families visiting with younger kids might first find the Imagination Station on the museum's first floor. Look for a corner cubby with pint sized Harley gear, books, puzzles, and a Knucklehead motorcycle with buttons, sounds, and handlebar grips to twist and turn. Leaping between floors is a Harley-Davidson XR-750 made famous by American stunt performer Evel Knievel. Other permanent and special exhibits showcase boats, snow machines, and scooters made by Harley-Davidson over the years, an origin story of the company's four founders (Harley and the Davidsons), a tank wall, and much more!
In the newly opened Experience Gallery that highlights inspiring stories from real-life Harley riders who have made their own epic journeys, visitors are encouraged to "ride" the bikes mounted to the exhibit floor. Here I am failing to look tough (Maybe I need more bugs on my windshield?):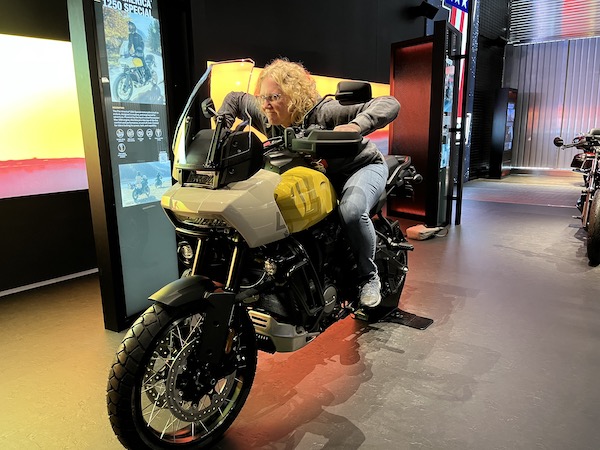 Outside, a self-guided walking tour leads guests around the grounds, the museum shops, and the Motor bar and restaurant.  Check the museum's Happenings page for a list of upcoming events ranging from Saturday demo rides to patio parties with live entertainment, Friday fish fry (a Wisconsin tradition!), and celebrations in celebration and recognition of active military and veterans. If you area a H.O.G. member, you'll enjoy special discounts every day, including free admission and $4 for 16 ounce cans of Budweiser, Bud Light, or Busch Light.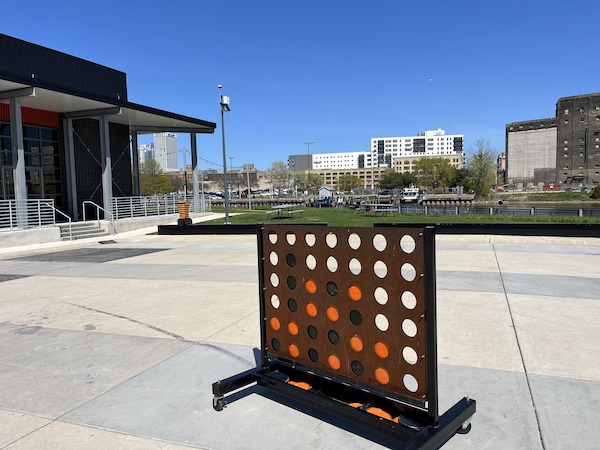 We hope you enjoy your visit to the Harley-Davidson Museum as much as we did! Happy Trails!