When the idea of taking my 3 energetic, rambunctious, and competitive kids to The Ritz-Carlton, Amelia Island was first introduced to me I thought no way. Not us. Can't do. I mean we are loud and my son may once-in-a-while let out a loud burp after he chugs a soda! For breakfast! My kids turn everything into a competition, which translates into lots of sibling-rivalry-type arguments and don't even get me started on the table manners!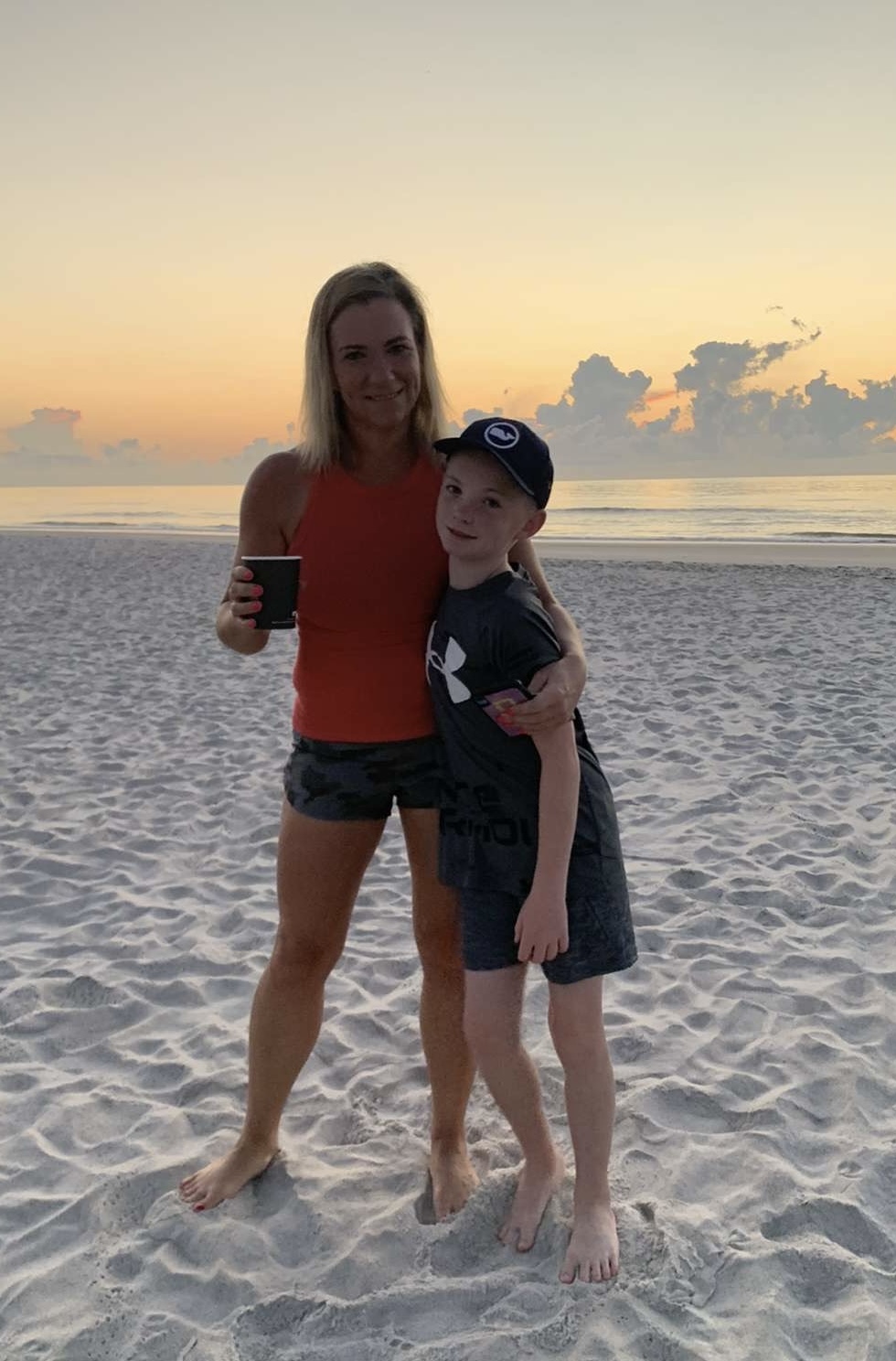 I imagined that a vacation to the luxurious Ritz-Carlton would make us feel (and look) out of place. We aren't well-off like I imagined most of the guests would be and we certainly aren't accustomed to the finer things in life. I was hesitant at best but the price was right and it was a once in a lifetime opportunity, so heck yes, we were going.  I was a little nervous about how it all would pan out — and I wondered what types of activities the resort would offer to keep my kids entertained and engaged — but we packed our bags and hit the skies.
Considering a luxury getaway with your little ones? Here's why I vote yes to a trip to the Ritz-Carlton, Amelia Island:
Amelia Island Is Not Too Crowded
I hesitate to write this because Amelia Island is a truly a hidden gem and I personally want it to stay that way. When I think beach vacation in the south, I typically think over-crowded beaches and pools, long lines for food and drinks and bathrooms wherever we go. Amelia Island is not overly populated with locals or tourists. The resort itself has ample space both on the beach and in the pools, spa, restaurants and bars at the Ritz-Carlton; the local shops are easy to get to, enjoyable to navigate and offer all the tourist merch, fudge and ice cream you can dream up.

Amelia Island Is The Most Beautiful Beach
The beach in Amelia Island is simply amazing. White, soft sand. Warm, clear water. No jellyfish or unidentified amphibians. Waves that were big enough for my kids to enjoy, but not so big that I was in a constant state of fear that they would be swept away. We spent hours in the water each day and have been dreaming about it ever since. We have been to some of the finest beaches (Outer Banks and Bermuda included) and we unanimously agreed that the Amelia Island is the best of them all!  When I get lost in daydreams of the beach these days, I always find myself lounging in Amelia Island.
Amelia Island Is Family Friendly
I wrongfully assumed that a luxury resort couldn't be family friendly. The Ritz does it right in everything they do and kids are no exception. They are welcomed, appreciated, entertained and well-fed. From the to-die-for milkshakes to the afternoon beach hunts for shark teeth, the options are endless. The Ritz-Carlton organizes activities for kids that will spark and answer their curiosity. They host a variety of outdoor activities that will stimulate your child's mind while exploring the four state parks, rivers and pristine barrier island beach on the island.
Daily events include nature walks, shark tooth hunts and birdwatching—all led by a member of the resort's Naturalist team. The activities don't stop when the sun goes down, either. You can indulge in a private pirate bedtime story or plan an adult only date night and drop your kids at the Kids Night Out. The best part? The kids are welcomed and cherished by both the staff and the other guests. I often worry that my little ones may disturb other childless guests, but the beauty of The Ritz is that it truly is Paradise.
And when you are in Paradise, everyone is happy and smiling and not at all concerned with the small stuff like the sound of kids laughing or splashing in the pool.
My Kids Were Their Best Selves
This is such a beautiful memory for me to have and I wish I could bottle up the way it made me feel and unleash it as needed. Something beautiful happened to my kids while we were at The Ritz-Carlton. They knew that this was a special, once-in-a-lifetime treat for us and gratitude consumed them. They felt the love, appreciation and superior customer service of every staff member on-site. They were happy and friendly, and selfless and living purely in the moment. While this happens to some degree on most vacations, I have to say it was more prominent on this vacation.
When every detail is attended to and you are being treated like royalty, it is easy to love each other more, chew with your lips closed, and put that napkin on your lap. My kids kept urging each other to "be proper" and "use your manners" and I couldn't be more proud and also slightly humored. This experience, for whatever reason, gave my kids the self-motivation to do all the things I have been trying to teach them for years.
And I am happy to say that almost a year post-vacation, they are still (mostly) putting the napkin on their laps and chewing quietly and politely with their lips tightly closed. It just took a little touch of luxury to motivate them.