Just after we were married, my husband and I enjoyed a romantic weekend in Aspen, Colorado. We visited in the fall, a time when you can float your breath in the morning air and crunch through piles of leaves falling from a golden canopy of seemingly endless stands of Aspen trees.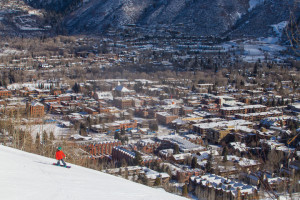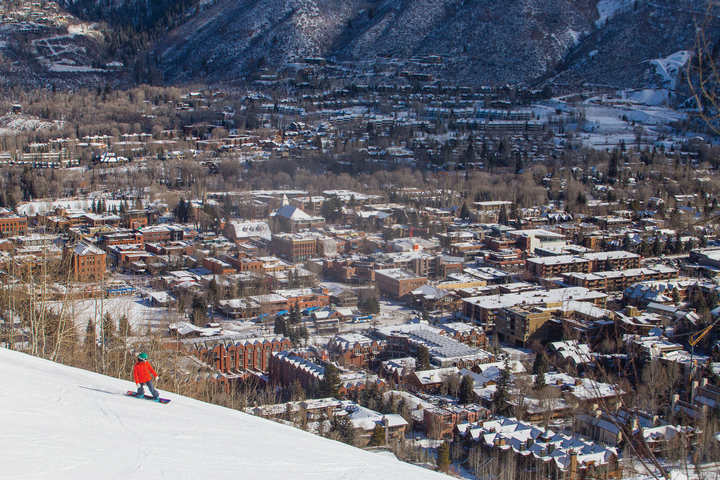 Aspen is rugged and isolated, but beautiful in the same measure. Located over 200 miles from metro Denver, Aspen sits in the heart of the Sawatch Range, an 80-mile stretch of the Rocky Mountains that boast eight of the twenty tallest peaks in the state. And as you can imagine, it's a fabulous destination for a family ski vacation.
Several years have passed and we now have three kids that are both old and independent enough to make the most of a ski trip. Sure, we've dabbled in day trips up to the gentle slopes of the Midwest, but a multi-day road trip to mountainside ski village is unfamiliar territory.
When presented with the opportunity to participate in the #ReadytoSki blogger campaign through the Trekaroo Influencer Network, I gladly accepted the opportunity to learn more about Aspen and Snowmass Village (a place we already love) and figure out how we can get our own family out on a ski vacation.
While I found answers to many of my initial questions on www.aspensnowmass.com, I had a few follow up questions for the experts at the ski resort.
Here's what Katie Ertl, Managing Director for Ski & Snowboard Schools at Aspen Snowmass had to say:
I'm thinking of bringing the grandparents and my own family, plus maybe my sister and her kids. What makes Aspen and Snowmass Village ideal for big groups?
We have world-class instruction for kids and adults. Getting the kids into group lessons allows them to learn safely, while meeting other kids at the resort, and having fun! If the adults are looking for a guided experience, you can book a private for the group and customize the day, or just enjoy the day together while knowing that your kids are having a ball without you!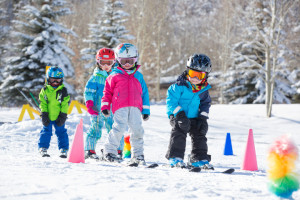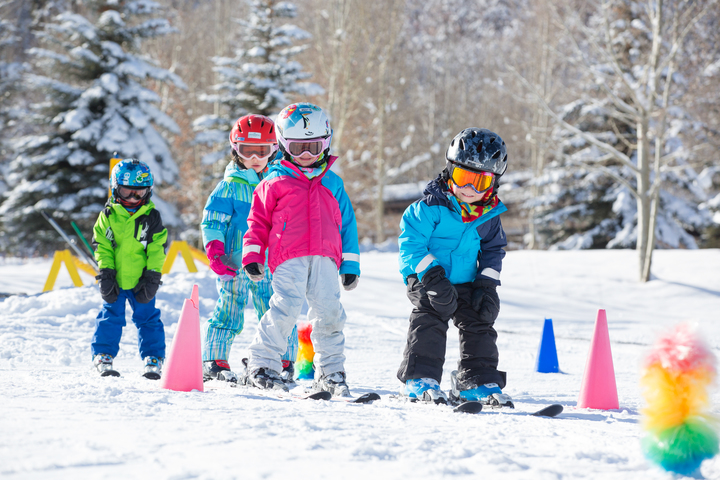 With 91 runs and 21 chair lifts distributed over four mountains, where's the best section to go to learn without crowds near you?
Because we are a destination resort, we are uncrowded a large portion of the season. Safety and speed control are a highest priority here at Aspen Snowmass, so we have employees out monitoring any areas of concern. Wherever you venture, you will enjoy uncrowded slopes. If you are interested in honing your skills, our seasoned pros know where to take you to avoid the crowds if you are in a lesson, and they can help create a memorable, and focused learning environment.
That said, each of the mountains has a 'personality' that offers a different experience for the Skier/Rider. On Buttermilk, for instance, you'll find the world's best learning terrain. At Highlands, expert skiers get the extreme thrill of hiking and skiing the Bowl at Highlands.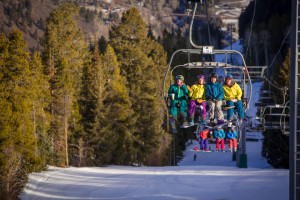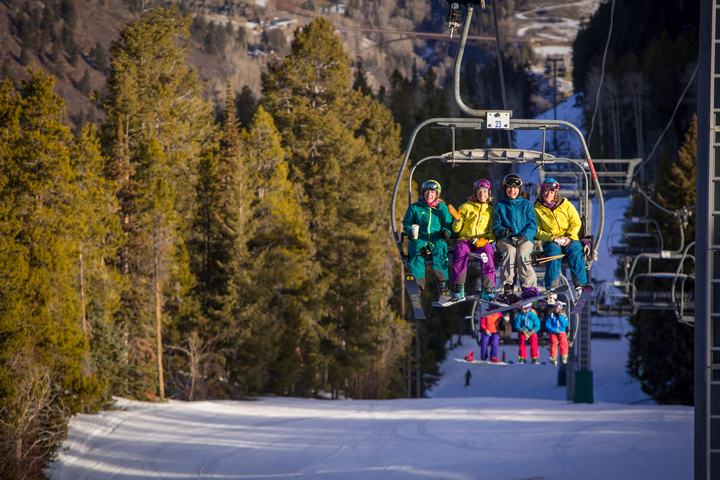 Aspen and Snowmass Village are described as a small mountain town surrounded by wilderness. How likely are we to wander off without knowing it?
Aspen and Snowmass Village are well-defined small mountain towns. You will not wander off without knowing it, and our top priority is to make the guest feel like a local. So if you seek information on dining spots, or nice walks, our locals are here to help!
We love the idea of participating in a Family Chuckwagon Dinner. How far in advance should families make a reservation and can you give us a bit more information on this program?
Answered by Tucker Burton Vest (Aspen Snowmass PR director): On Wednesday evenings, you can enjoy a family fun-filled, three-course chuckwagon dinner at Lynn Britt Cabin. This is a great way to enjoy family time in the snow, even if you have non-skiers in your group! Arrive at the cabin and enjoy hot cider and a warm fire before family-friendly live entertainment and fun sing-a-longs commence. Guests will meet at Base Village at 4:45pm for a 15-minute snowcat ride to the cabin and return by 7:30pm. As far as a reservation—the sooner the better! I always think it's good idea to make all of your reservations before you arrive so you can sit back and just enjoy your family vacation.
The Friday-night Ullr night festivities look like they were designed with family memory making in mind. How can families plan to make the most of this experience?
Ullr nights are a real treat for families. The lift opens at 5:30 for uploading, and we recommend that you eat dinner up there at the Elk Camp Restaurant. Most of the activities, such as a snow sculpture on which kids can climb, a bonfire in which to toast marshmallows, strider bikes on skis for the little ones, ice skating on a pond, and arts & crafts, are free for all to enjoy. We also have Tubing and Guided Snow Bike tours down the mountain, but it does require a reservation and a fee. To make the most of the experience, get up there early!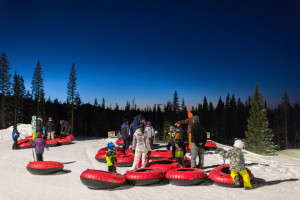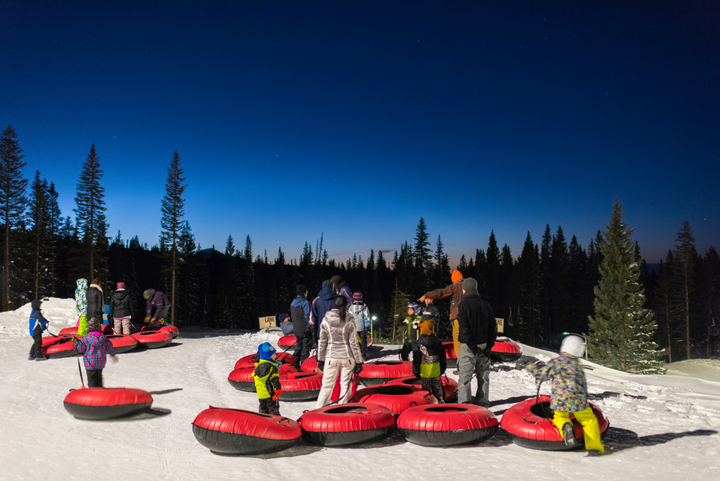 Tell us more about the teaching methods in the kids' ski school. How are kids empowered and feeling more confident about their skills at the end of the day?
Our philosophy is Safety, Fun and Learning!  Our goal is to create skiers and riders, so we spend our time with kids on the slopes working on skills to maneuver around the mountain, judgment and decision making, respect and awareness, all while exploring the mountain environment. Many of the kids that 'grow up' coming to participate in the Ski Schools make lifelong friends, gain confidence through skill building, and can take these skills into their life experiences and travel.
The Treehouse Kids Adventure Center looks like a fabulous venue for kids of all ages. What are some of the most popular activities inside the tree house?
The Treehouse is a venue for all ages. Every room in our childcare area (age 8 weeks-4years) has access to the outdoors, so that even our youngest guests can get plenty of fresh air. The Aspen Climb room is most popular with kids 8 and under; it is in the Treehouse but also open to the public. It highlights amazing features to climb up, on and through.
Eagle Peak is a multi-use room that serves a multitude of folks by: Acting as a gathering place for all ages, serving as a place to teach 3-4 year olds about ski equipment and how to move around on skis, providing a place to feed 300 kids in a day over the lunch hour, and is a summer camp indoor game room.
Why are the Women's Edge Group Lessons appropriate for new skiers?
Women's Edge is a short ski week that provides a fun, and safe learning environment. There is great support from your peers when you make the choice to join a group of women heading out for a 4 day, all mountain learning adventure. If you join this group, not only will you meet other fabulous folks with similar goals, you will start at Snowmass, and travel to our other hills in the valley with a personal guide. Truly a fun opportunity if you can make the time!
In what ways can families save money and stick to a budget during their stay? Where can they cut costs to make their visit affordable if price is the only thing holding them back?
If a family can book early, and check out our promotions (kids ski free, etc) there are great opportunities to save. Here are a couple of tips:
Our new Kids Ski Free program also offers lower teen pricing. Teen rates now match that of children 12 and under. We are also offering a kids Ski Free program. You can take advantage of this by booking lodging through Stay Aspen Snowmass for two or more nights, rent children's ski or snowboard equipment (ages 7 to 12) from Four Mountain Sports and receive a free children's lift ticket. There is no limitation on the amount of days children can receive free lift tickets when renting from Four Mountain Sports. Children six and under will continue to be able to ski free at Aspen Snowmass (no strings attached).
Buy lift tickets online in advance and save! Multiday lift tickets can also save you money if you buy online.
Visit during an 'off-peak' period meaning not during a Holiday or Spring Break.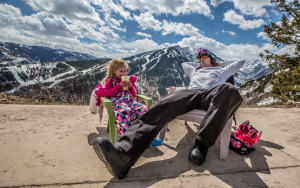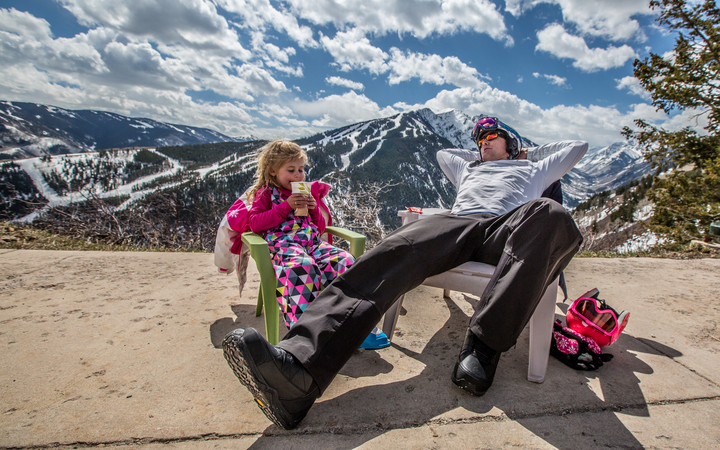 What other family-friendly attractions, events, and activities do you recommend for families who are hitting the mountain for the first time?
We've got a great family guide on our website, but a few highlights you don't want to miss would include, bowling, dog sledding at Krabloonik, VIK (Very Important Kid) late afternoon activities, Ullr nights, snow tubing, snowshoe tours and the Snowmass Ice Age Discovery Center.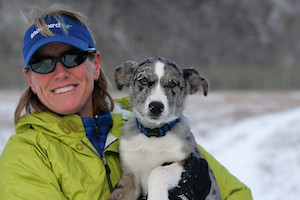 Katie grew up in Aspen Snowmass and raced with the Aspen Valley Ski Club. She was a PSIA (Professional Ski Instructors of America) National Alpine team member from 1996-2004 and PSIA team manager from 2004-2012. She is now inspirational to her team at Aspen Snowmass, which in turn benefits skiing families every season.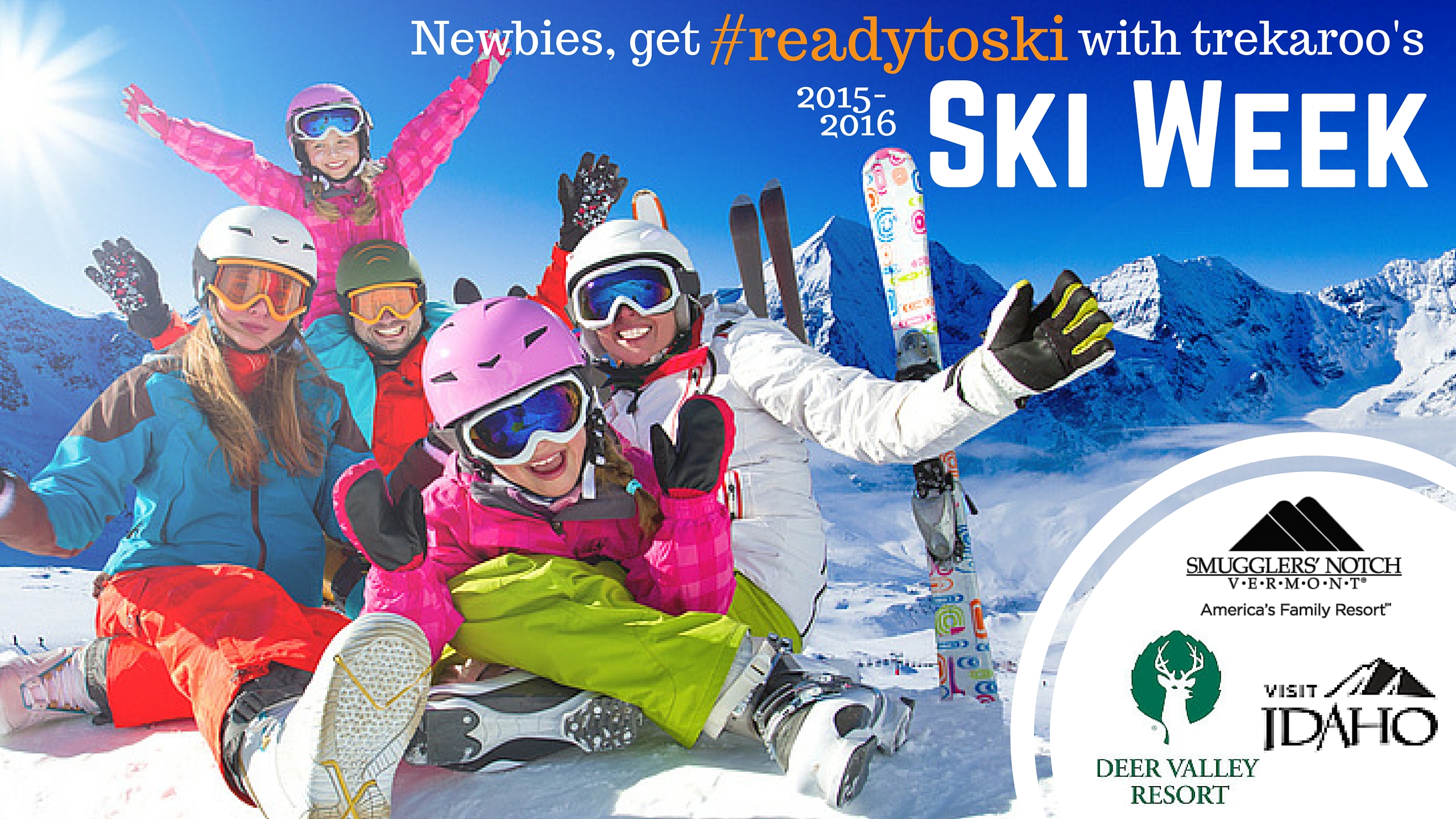 If you are ready to pack your bags and head out on a ski vacation, check out this exciting #ReadytoSki Week giveaway happening through Trekaroo and #trekarooing. You'll also find more questions and answers to help you get ready to ski on the Trekaroo #ReadytoSki page.
You can also enter to win a family ski vacation!
Good luck and happy trails!
This post was created as part of the Trekaroo Influencer Network.