The more I travel, the more I gravitate towards destinations supporting a population between 50,000 and 150,000 people. Why? Typically the footprint is smaller, the traffic is forgiving, and the cost of exploring (dining out, museum admission, lodging) better fits our middle-income travel budget. I also recently decided I am generally not a fan of long lines and crowds. Did I mention I'm turning 40 this month? Bring on the curmudgeon!
Set in the Sangre de Cristo foothills, Santa Fe, New Mexico meets all of these criteria. The state's capital city, Santa Fe is 15% the size the Albuquerque's metropolitan area, a 1.5 hour drive south and west on Interstate 25 (if you are flying, rates may be lower at the Albuquerque airport) . Known for its art-community, Pueblo-style architecture, and historical landmarks dating back to the Spanish colonization in the early 1600's, residents of Santa Fe enjoy year round outdoor recreational activities like hiking, skiing, and kayaking on the Rio Grande. Supporting the slow-foods movement and a thriving art scene, there's plenty to do in Santa Fe if you visit for a long weekend.
Here are a few suggestions to get you started:
State Capitol Building
As much an art experience as an opportunity to see civics in action, the state capitol building is worth a stop. Just outside the downtown corridor, this free attraction offers guided and self-guided tours. Read a full description of what to expect in this story.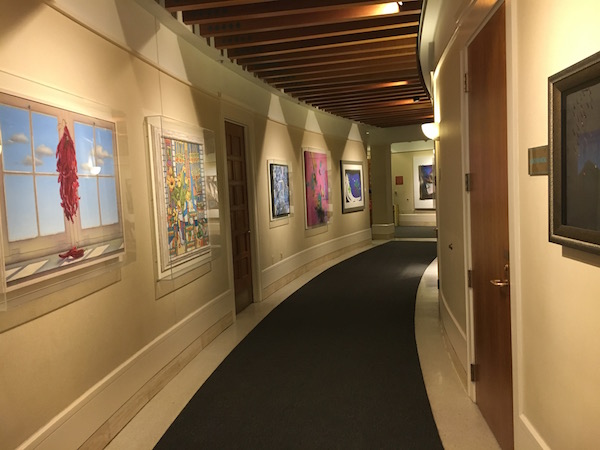 Palace of the Governors
The original, continuously occupied, seat of government for longer than anywhere else in the United States, today's Palace of the Governors is a reflection of the region's Spanish and Native American cultures. Located on the Palace Avenue on the Plaza of Santa Fe, the building is adjacent to the New Mexico History Museum. Under the covered portal facing the plaza square, a row of Native American artists sell handmade jewelry, leatherwear, pottery, and art.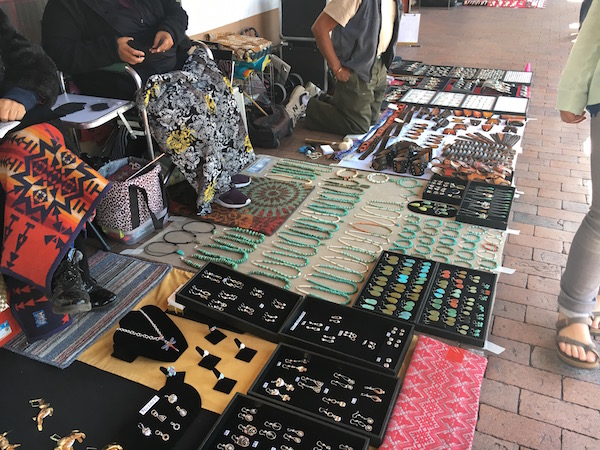 Santa Fe Farmer's Market
Open Saturday mornings between 8am and 1pm, the Santa Fe Farmer's Market provides visitors with the opportunity to purchase regional produce, baked goods, herbs, nuts, meat, and agriculturally-themed crafts. From fresh tortillas to bundles of dried pepper and sage, make sure to wander the through the full interior space (more permanent businesses are housed in the back) before continuing through the rows of artists, jewelers, and woodworkers lined along the railroad tracks.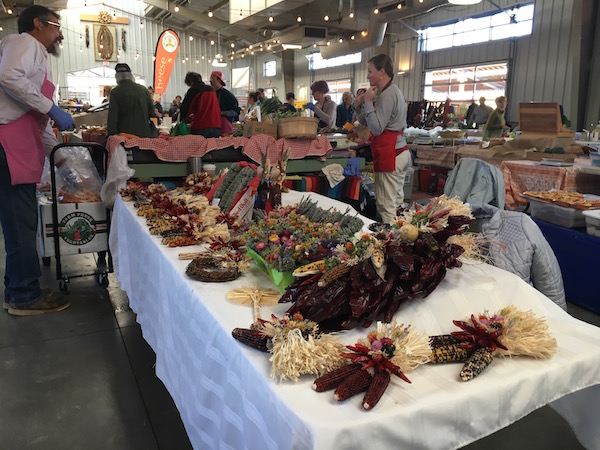 El Museuo Cultural
Housed in the same railyard complex as the Santa Fe Farmer's Market, El Museo Cultural is a 31,000 square foot center dedicated to "preserving, protecting, and promoting the Hispano art, culture and traditions of Northern New Mexico." In addition to galleries/exhibition spaces, and a theater, there's also a winter market worth checking out (if you like antique stores and thrift shops, this is a venue for you).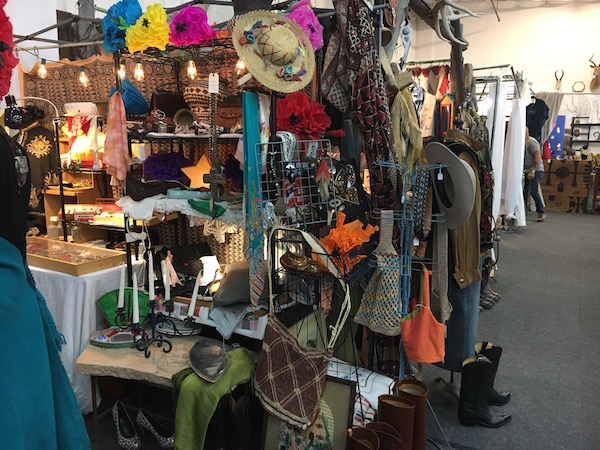 Ten Thousand Waves
A Japanese-style spa, restaurant, and lodge, Ten Thousand Waves is a must find Santa Fe destination. Set into the wooded foothills just north of the city, experience outdoor hot tubs, saunas, and cold-plunge pools. Visitors can pay a day admission to the public amenities, or upgrade the experience with a spa treatment or private spa.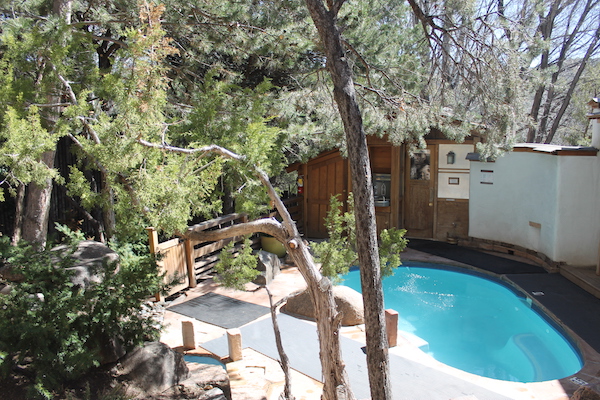 Loretto Chapel
Best known for the miraculous staircase housed connecting the chapel to the choir loft, the Loretto Chapel is worth a quick stop. $2/person admission grants you access into the ornate interior, with the 22-foot spiral staircase (built with only wooden pegs and no visible means of support) at the back. The visitor exit weaves through a massive gift shop; Catholic guilt at its finest!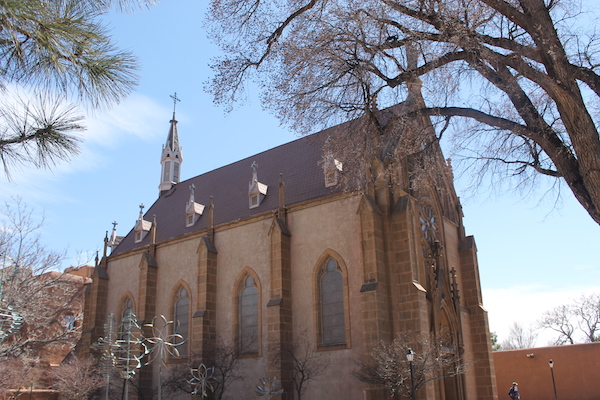 Canyon Road
Canyon Road
boasts over a hundred galleries, boutiques, and restaurants in
the
span of one half mile. Sadly, we dropped the ball on visiting this iconic Santa Fe destination.
Georgia O'Keefe Museum
 Another tourism ball we dropped was a stop at the
Georgia O'Keefe Museum
, the most visited museum in Santa Fe. "The Museum's collections of over 3,000 works comprises 140 O'Keeffe oil paintings, nearly 700 drawings, and hundreds of additional works dating from 1901 to 1984."
Book Your Stay
Find family-friendly accommodations in Santa Fe, New Mexico, from traditional hotels to private homes through Stay22.com:
During our visit, we stayed at the Drury Plaza, Santa Fe. This modern and clean facility features a rooftop bar and pool, extensive continental breakfast, courtyard with fire pit, restaurant, and afternoon complimentary "happy hour." An easy walk to all of the downtown shopping, restaurants, and attractions, the Drury Plaza is a great spot for families as well as business travelers or couples on a romantic getaway.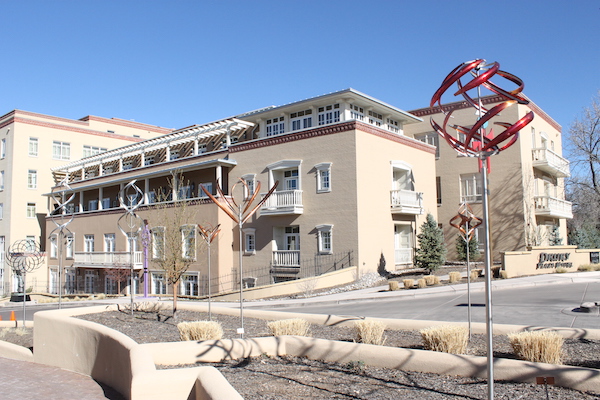 Happy trails!