Whenever our family passes through a state's capital city, we like to stop and tour the capitol building. Free and open to the general public, most state capitol buildings offer guided and self-guided tours.
In Santa Fe, New Mexico for some much needed sunshine, we popped into the state capitol building on a Friday afternoon.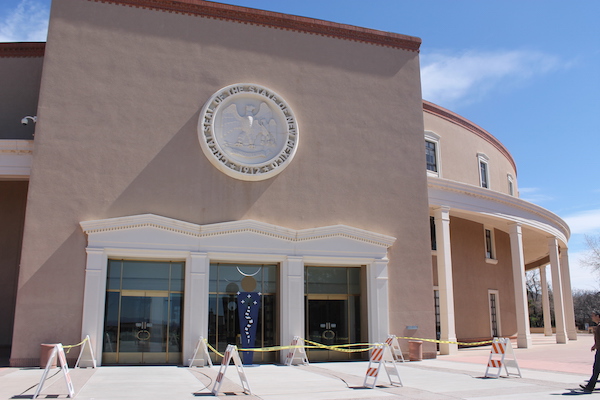 With legislature in session, teachers protesting cuts in the education budget, groups of elementary students on a guided field trip, and many people setting up displays for a conference on agriculture happening under the main rotunda, a buzz of activity surrounded us as we witnessed many layers of government in action.
Start with the Visitors page on the official New Mexico Legislature website. "Visitors are welcome to enjoy self-guided tours Monday through Friday from 7 a.m. to 6 p.m. from Memorial Day through the last Saturday in August, the Capitol is also open for self-guided tours on holidays and Saturdays from 9 a.m. to 5 p.m."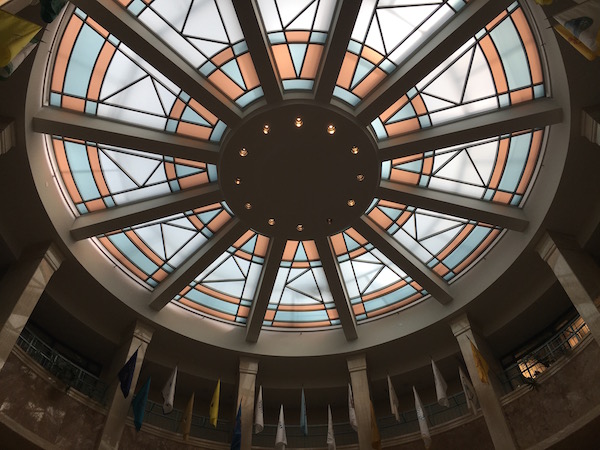 Where to Stay
Find family-friendly accommodations in Santa Fe from traditional hotels to private vacation rentals through Stay22.com:
Due to the general hubub unfolding during our visit, we opted for an abbreviated self-guided walk through the main building. The only round state capitol in the United States, the 51-year-old building was designed to resemble the Zia sun symbol when viewed from above. Four is the sacred number of the Zia, and four entrance wings protrude out from the main rotunda. The Zia sun symbol is also prominently displayed on the official New Mexico state flag.
Visitors to the building may tour four floors, one of which is below ground. The governor's office is located on the fourth floor, which also houses exhibits from the Museum of International Folk Art.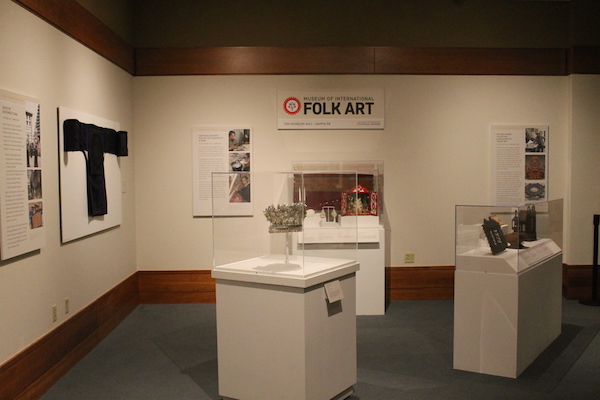 In fact, award-winning art is a main component of a capitol building tour. With nearly 600 artworks featured in public spaces in the capitol annex and on the capitol grounds, we felt more like we were touring an art museum than a typical marble and granite-style government building. Visit the New Mexico Capitol Art Collection website for more information on the art and the artists—art, sculpture, and design was the underlying theme of our time in Santa Fe.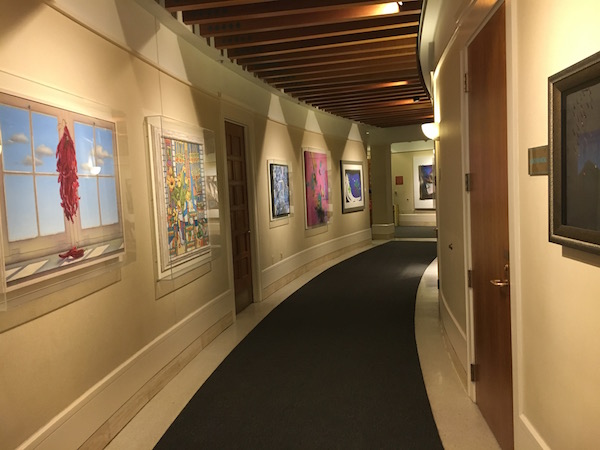 In all, we spent about 45-minutes exploring the building and grounds. For a more detailed explanation of the building's history and influence, including the significance of the building's more prominent, permanent artwork, a guided/group tour is probably the better option.
Happy trails!