Every year millions of Americans pack up the car and embark on a national summer tradition. The road trip. This year, I'll be joining the fun with an epic road trip of my own – a seven week, 5,600 mile tour of the National Park-to-Park Highway.
I'm Susan Strayer, an outdoor family blogger at MountainMomandTots.com, and I wanted to share our family roadtrip with you. In just a few days my husband and I will pack up our three young kids to spend the summer camping, hiking and biking in some of the most beautiful spaces in the world. All our summers include outdoor adventures with kids, but this year I wanted to do something extra special.
Because 2016 is the 100th anniversary of the National Park Service Centennial, we wanted to celebrate by visiting as many National Parks and Monuments as we could in one summer. We'll travel through seven states, sleeping inside our truck or out under the stars and trying not to annoy each other too much.

What is the National Park-to-Park Highway?
In 1915, Steven Mather (the first National Park Service Director) and a group of intrepid motorists formed the National Park-to-Park Highway Association. The group planned and raised funds for "A Grand Scenic Tour of the National Parks." The route would be the longest auto trail of its time, traveling 5,600 miles over mostly dirt roads through seven western states.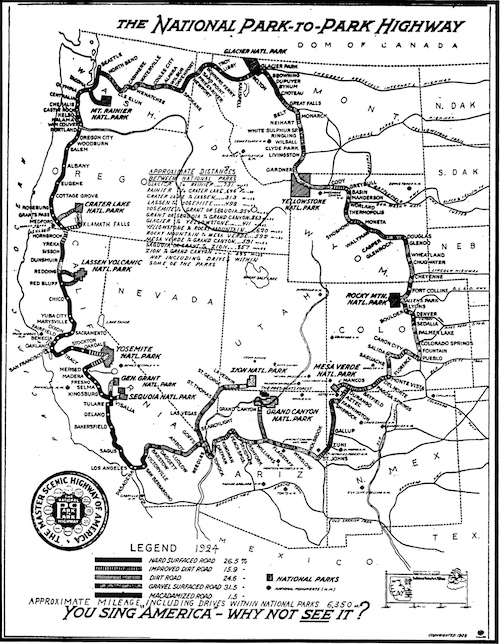 In 1920, the Association left Denver for the inaugural trip. Together they drove for 76 days in a publicity tour to all the Nation's Playgrounds, as National Parks were then called. On the list were Rocky Mountain, Yellowstone, Glacier, Rainier, Crater Lake, Lassen Volcanic, Yosemite, Kings Canyon (then General Grant), Sequoia, Zion, Grand Canyon and Mesa Verde National Parks.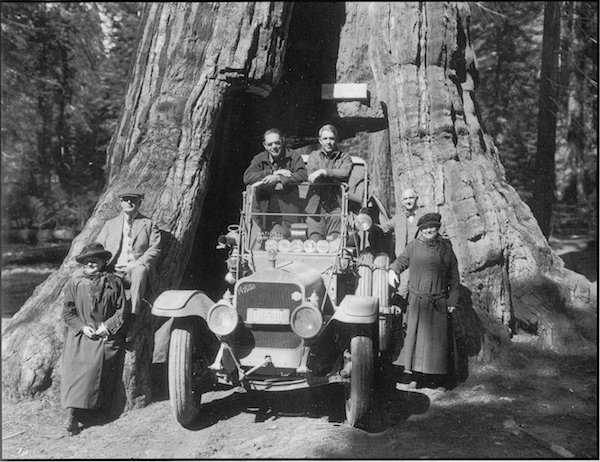 Our National Park-to-Park Highway Tour
Since 1920, so many more National Parks and Monuments have joined the ranks of places to see that we couldn't content ourselves with just twelve parks. In addition to the National Parks visited by the 1920s tour our family will include Bryce Canyon, Joshua Tree, Grand Teton, Olympic, and Great Sand Dunes National Parks and Cedar Breaks, Canyons of the Ancients, Hovenweep, Devils Postpile and Sequioa National Monuments.
On our trip we will experience record heat in the Grand Canyon and a refreshingly cool glacier at Mount Rainier National Park. Along the way the tots will be earning Junior Ranger badges (they already have five) at each of the parks we visit. The program is a great way to learn about the plants, animals and natural features in each of these unique places, and I learn as much as the kids do.
National Park Service Centennial
In honor of the National Park Service Centennial I'll be traveling the National Park-to-Park Highway with my crew. I'd love for you to come along, too! Only I don't think there's any more room in my truck. Instead follow our journey on MountainMomandTots.com then go out and plan a National Park adventure of your own. Now's the time to "See America First!"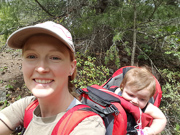 Susan Strayer is the author of MountainMomandTots.com, an outdoor family blog. Based in the mountains of Sundance, Utah, she spends her time skiing, biking, hiking and camping with her husband and three kids. Summer of 2016 she and Mountain Dad are taking their three tots on their biggest adventure yet – a seven week road trip of the National Park to Park Highway.