Olbrich Botanical Gardens is one of our favorite places in Madison, Wisconsin. Located on a 16-acre campus near the shores of Lake Monona, the gardens are a short walk/drive to many of the restaurants, theater's, and shops lining Williamson ("Willy") Street and the city's more bohemian neighborhoods.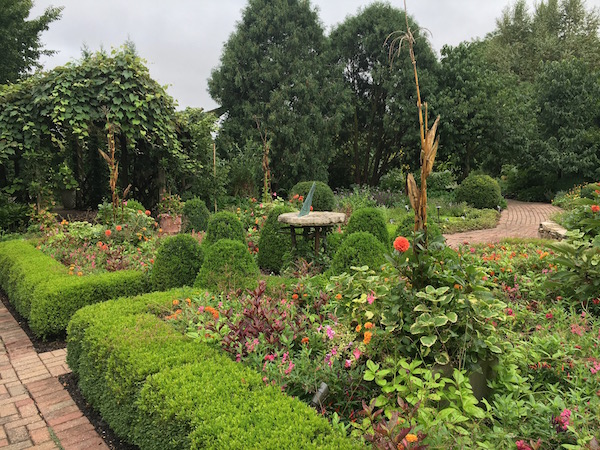 Highlights of the visit include a Sunken Garden with an eighty-foot reflecting pool and a perennial garden with a meandering stream (we love the paths behind the man made outdoor waterfall). The stone tower in the Rose Garden overlooks the entire property with views of Lake Monona in the distance.
On the far edge of the campus, visitors cross over Starkweather Creek to the relatively new Thai Pavilion and Garden. You can't miss the gold leaf etchings on the authentic pavilion built in Thailand and disassembled for its journey around the world (having recently traveled to Thailand, I concur with the structure's authenticity). If you are looking for a backdrop for a family photo, the pavilion makes for an interesting and beautiful backdrop.
Where to Stay
Find family-friendly accommodations in Madison, Wisconsin from traditional hotels to private vacation rentals through Stay22.com: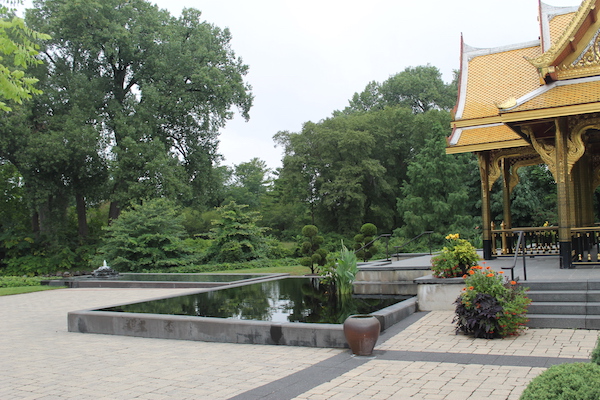 While Olbrich Botanical Gardens are lovely in spring, summer, and fall, the main (only) attraction in the winter months is the tropical heaven that is the Bolz Conservatory and its 50-foot glass atrium with palm trees, orchids, waterfalls, and wooden bridges crossing over streams full of gold fish (bring your pennies as guests are welcome to toss them in the water attached to a wish).
Each year, the Gardens hold a few popular (and fun) events; notably Blooming Butterflies (mid-July to mid-August); the Holiday Express Model Train and Flower show (December); Children of the Rainforest cultural performances (January and February), and concerts in the main lawn that run all summer long.
Also worth noting is admission to the outdoor gardens is free, and (without an annual membership) rates to the Bolz Conservatory are $2/person for anyone over age five (save Wednesday and Saturday mornings from 10am to 12pm, when the conservatory is free to everyone).
An accessible tram travels the outdoor gardens on weekends spring and fall, and daily during summer, for people who need assistance getting around the gardens.  Before you leave, check out the gift shop featuring books, children's nature toys, and garden-related gifts (also coffee and ice cream treats just across the hallway and near the main entrance doors).
Outdoor Gardens: April-Sept, 8 am-8 pm; Oct 9 am-6 pm; Nov-Mar, 9 am-4 pm
Bolz Conservatory: 10am-4pm daily (and 5pm on Sunday)
3330 Atwood Avenue, Madison, WI 53704 | 608-246-4550
Visit www.olbrich.org for more information.
Pin for Later: