Picture this: You're on a road trip with your family, hitting town after town in state after state. Every night, you tell your kids to close their eyes before you unveil the wacky place they'll be sleeping in tonight. Last night it was a schoolbus; before that, a treehouse. As the days progress, they can't contain their excitement as they wonder if this evening they're sleeping in a boat, a yurt . . . or somewhere else they can't possibly imagine.
Planning a trip like this takes work, but the payoff is immeasurable. The idea is to search for unique types of homes in the states you'll be passing through, and let your favorite spots dictate your route. Talk about a recipe for adventure and a chance to visit towns that wouldn't have ordinarily been on your radar!
Here are tips to make it happen, followed by a sample tried 'n' true itinerary.
Pick a Direction
To maximize the adventurous spirit of a trip like this, it helps to be flexible about where you're willing to travel. That said, you'll want to choose a general direction to avoid getting overwhelmed. For instance, if you're starting in New York, you can decide you'll go as far as the Carolinas and conduct your search within the surrounding states.
Filter the Fun
These days it's easier than ever to find those unique, special homes that aren't your typical hotel room or apartment. AirBnB.com has a filter to allow you to narrow your search in the area you're visiting. For example, type in "North Carolina," click "additional filters," and you'll see a section called "Unique Homes." From there, you can pull up all the, say, tree houses for rent in the state.
For motivation to get your wheels turning, here is our family's itinerary. We departed from New York City, headed south to Charleston, then looped back up through the Carolinas, sandwiching the road trip with two national parks: The Great Smoky Mountains and Shenandoah Valley.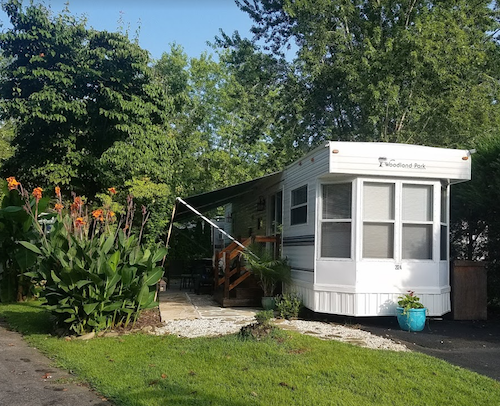 A camper is a great stop on a road trip because you get the camping experience, firepit and all, without having to lug a tent. Kids get a kick out of all the creative ways space is used in an RV. WHAT, a table that turns into a bed?! This RV is in the foothills of the Great Smoky Mountains—the perfect place to kickstart a road trip by driving through spectacular scenic overlooks.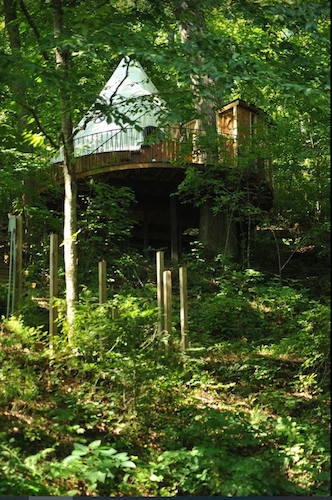 You'll never forget the sound of your family's gasp as the first sighting of the treepee is revealed! This tipi way up in the trees boasts a cool hatch door and a bathroom that has a trunk sticking right through it, so you'll never lose your connection to nature for a second. The record player and box of games are brilliant features that provide the fam entertainment after dark.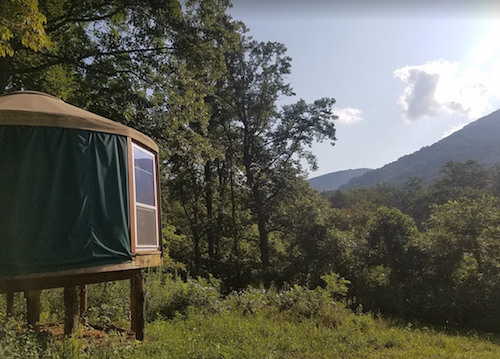 Our entrance couldn't have been cooler. Our host greeted us and transported us through his property on an ATV. This yurt is small and simple, and beautifully crafted. The view of the mountains and the feeling of seclusion are sure to bring your family indescribable serenity. A night spent here calls for cooking by the fire and stargazing before retiring in the cozy digs.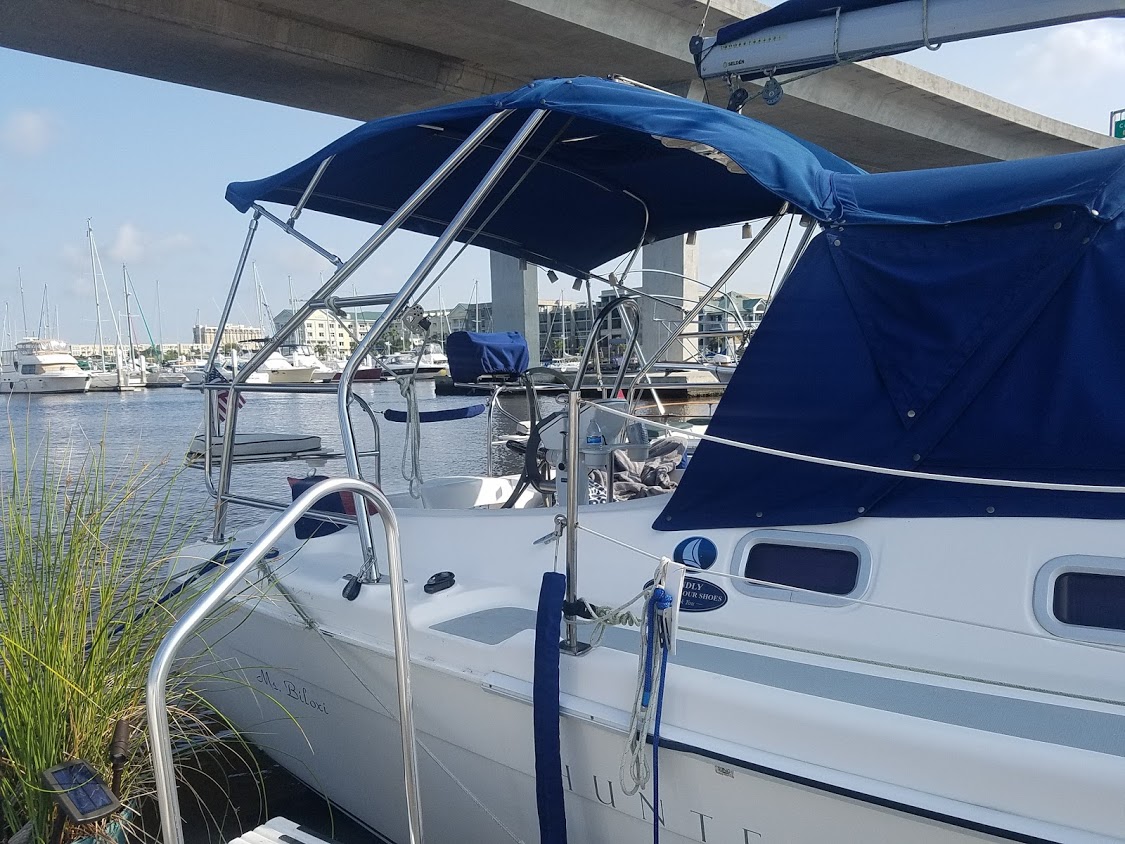 Your kids might scratch their heads when you tell them they're sleeping on a boat. But wait 'til you take them down below and they are awed and amazed by every feature from the mini kitchen to the adorable little bedrooms. There are many houseboats available for rent at the Charleston Marina—grab some Southern cuisine to go from a local restaurant and feast on deck while watching the shimmering sunset over the water.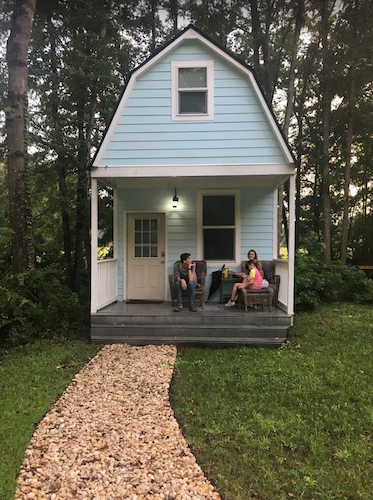 After the previous locales, a tiny house might actually feel quite roomy (especially if you're from NYC where, let's face it, the 'lil home is probably the size of a typical apartment). Happily, you'll find a good amount of tiny houses for rent on your search. This house in Summerville is worth visiting for its cool features, particularly the rickety—and OK, kinda scary—suspended bridge connecting the "bedrooms" on the second floor. There's even a small foosball table converted into a coffee table.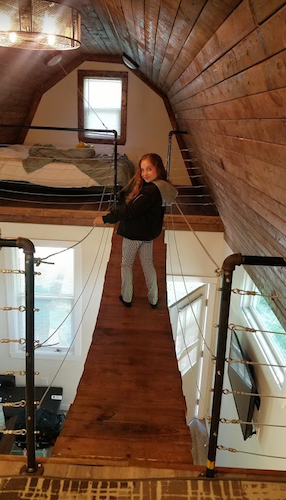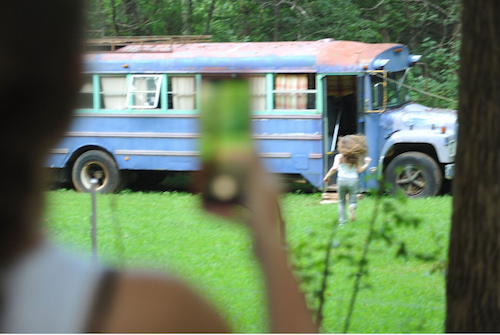 Really? Yes, Really! Part of the fun of researching a trip like this is learning all the crazy and inventive ideas people have for creating homes. This old schoolbus is decked out with cozy beds and even has electric hookups, a bathroom, and a sink. The best part is, this bus lies on a working farm and the pigs will greet you as you eat your breakfast. Though you might feel a tinge of guilt as they watch you snack on bacon…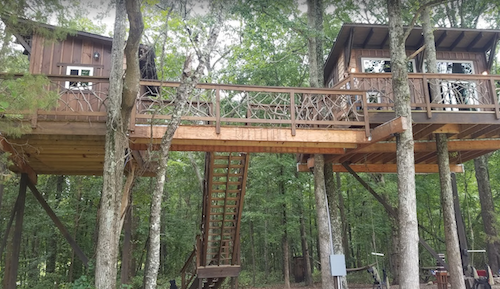 If your budget allows, consider a splurge on a treesort, the most epic of treats for your family 25 feet up in the trees. You can justify the cost because you saved all that money on the yurt and the RV, right? This treesort, called "Big Nick," boasts two separate cabins that are connected by a bridge—that means your own private sleeping quarters after a week of sharing a very small space with your children.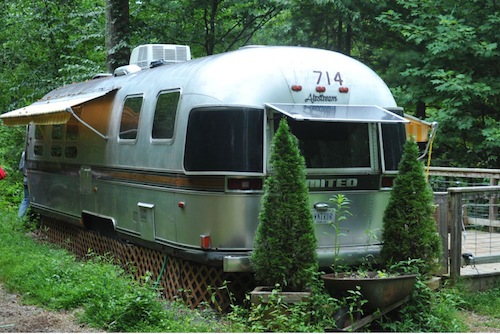 After a day of hiking in Shenandoah Valley, spend your last sleep in a vintage Airstream on a farm. You might find yourself chanting "I think I can" as you lug your car up a steep gravel hill for a mile, but you will be rewarded with sweeping mountain views and a private hot tub. This Airstream, dubbed the "Dawn Treader," is owned by a professional chef—so it follows suit that it's equipped with high-quality cookware.
An adventure like this is not only great for your spirit, but for your wallet, too. This road trip amounted to a mere $150 a night on average for a family of four. We can't wait to hear the wacky places where your family spends the night on the road. Leave a comment and let us know.
All photos by Joe Orecchio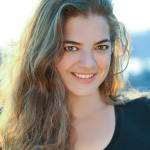 Elyse Orecchio is a writer in NYC who can't stay still; she prides herself on seeking adventure wherever she goes.