Tupper Lake, New York, was not on my destination list when I packed up and left Southwest Florida last April, however, it was an amazing adventure. I love to travel and I am always looking for places off the beaten path. Tupper Lake offered just that. It is not the typical tourist trap, but instead was a relaxing getaway.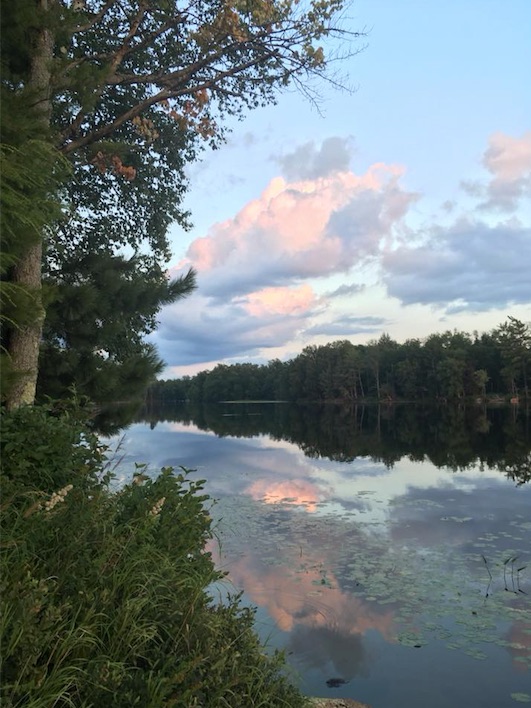 There are options for the entire family, solo travelers, groups, special
occasions, and more. The Adirondack Mountains, views, clean air, positive energy, and pleasant people were a wonderful surprise gift.
My adventure started when I learned of the Tupper Lake Triad from native Jim Frenette. Jim, 89 years old, has lived in the area his entire life. He has a wealth of knowledge that gave me a guided tour as he shared his wisdom and stories. Not only did he teach me about the area, he also hiked three different mountains with me, sharing historical stories behind each.
Where to Stay
Find family-friendly accommodations in Tupper Lake, New York from traditional hotels to private vacation rentals through Stay22.com:
The Triad consists of three different mountains: Mt. Coney, Mt. Arab, and Goodman Mountain. All three can be hiked by children. Mt. Coney was the easiest of the three with what Jim described as the best view. Goodman Mountain was a nice hike and has great historical value. Mt. Arab is the most challenging of the three and had an added bonus at the top. The top has an old tower that you may climb. The view at the top was phenomenal, offering a 360-degree view of the mountains. It was priceless.
Upon finishing all three, you earn a Tupper Lake Triad patch as a keepsake for your accomplishment. To learn more about the patch, visit Tupper Lake Triad.
For those seeking more of a challenge, there are many mountains in the area, the most famous being the Adirondacks 46ers. This is one of the greatest challenges in the Adirondacks, to climb all 46 peaks. Many come for the challenge!
Another local I met was Cassie D. Cassie hand carves spoons and works at Raquette River Outfitters. She is quite special and offered me even more insight about the area. We took an adventure on the suggestion of Robert Frenette, owner of Raquette River Outfitter's with his partner Anne. We took a canoe and paddled across Blue Mountain Lake and then hiked up Castle Rock. It was a great trip combining being on the water with an easy hike. The view at the top of the rock overlooked Blue Mountain and Blue Mountain Lake.
For those who do not wish to paddle, there are options to get to the top by foot without crossing the lake. Raquette River Outfitters is definitely the place to contact if you are looking to plan a trip. They offer their services in both the Tupper Lake and Long Lake areas. The services include renting canoes, SUPs, and kayaks. They also offer maps, rides, information on where to camp, hike,
paddle and more. The service was wonderful.
You can also find Cassie at the Outfitter's or on Facebook, to learn more about her hand carved
spoons and how you can purchase them from her. She blessed me with one carved from my spirit tree, the Willow, to nourish my body and soul. The spoons are each unique, creative and carved with love.
Where to eat:
My favorite spot to eat was The Hub. The hub is a combination place with many offerings. They have an organic farmers buffet, kombucha on tap, fresh smoothies, organic produce from their farm, amazing grab and go deli salads, fresh and dried herbs, puppet shows for the kids, live folk music, homemade toys, and a community gathering space. This family owned eatery welcomes all. It is a great place to go, enjoy the Adirondack outdoor seating, let your kids run and play with all the others in the huge yard off the deck or just enjoy a great meal with some
other wonderful guests.
The Hub's owner, Cherie, created a casual eatery with a strong local food connection. Cherie makes all the food on site and provides an array of options to accommodate all dietary choices. One fun thing about visiting The Hub is that she offers a "mystery dessert," which is much like an apple cobbler or pastry dessert that while wonderful, is not apple. She offers a prize to anyone who can guess the mystery ingredient. So far, many have guessed, but only few have correctly named the mystery main ingredient. Either way, it is one to satisfy the taste buds for people of all ages.
Tupper Lake is also the home of Raquette River Brewing. I am not a drinker; however, the place was packed every time I drove by and the locals had wonderful things to say.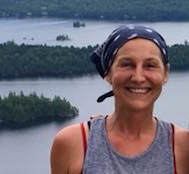 Willow Green is a shamanic witch and ceremonialist.  She moves through the world with intention, spreading love and hope. She shares her vision and her Truth offering solution based support. Willow assists others as they step into their highest potential and creators of their own destiny. To learn more, visit her at ilovewillowgreen.com