Kansas City. Best known as the "city of fountains," this Midwestern Missouri destination may be one of the best-kept secrets in the family travel industry. Bursting with culture, entertainment, museums, sporting venues, and enough independent restaurants to keep a foodie on a permanent diet, our first trip to the region really only wet our toes.
Describing her home as "the biggest small town you'll ever visit," one friendly resident reminded us that Kansas City is best experienced in all of the four seasons. Taking this as an open invitation to return, we started in the summer and frequented popular family-friendly venues. In no particular order, here's what we recommend:
Kansas City Zoo
One of the "must see" big city zoos in the country, the Kansas City Zoo has outdone itself with more than 200 acres and 1,000 animals—many in natural settings like the kangaroo exhibit without any enclosure separating little Joey from, well, little joey. Grouped into three major sections: Africa, Australia, and KidZone (but don't miss the Polar Bear Passage by the front entrance), note that zoo patrons can walk, tram, train, boat, or sky safari their way across the grounds—totally worth the extra few dollars in summer months.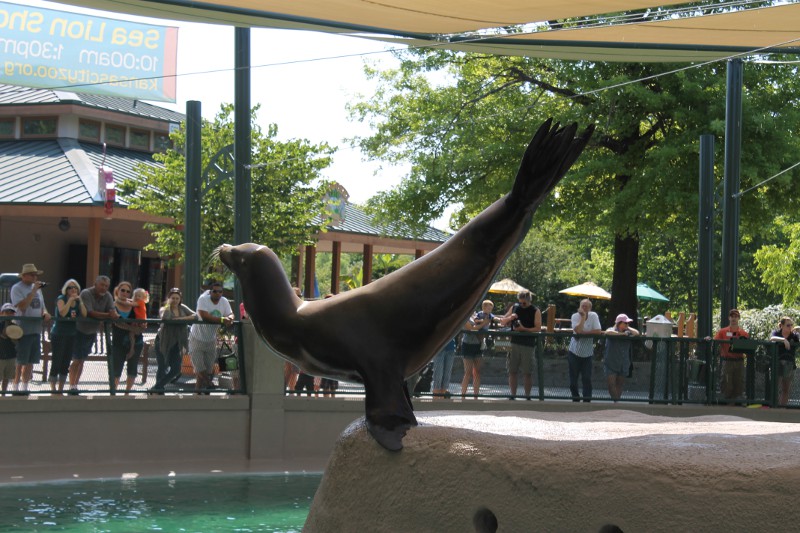 Families can also rent shaded double strollers near the main entrance , perfect for holding backpacks and overtired toddlers. Consult the daily schedule for animal keeper chats and animal shows, allowing travel time and accounting for distracted kids. A trip to the Kansas City Zoo could easily consume four to six hours of your day; plan for at least one meal at one of the eight zoo cafes, restaurants, or snack shops.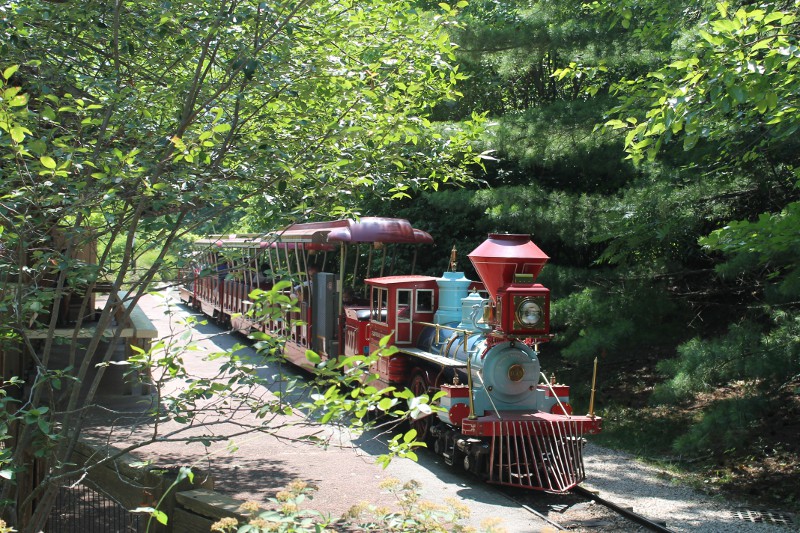 Paul Mesner Puppet Studio
A fantastic diversion from the ordinary, the Paul Mesner Puppet Studio gives visitors an insight into the heart and soul of Kansas City. Moving characters out of books and time-tested tales and onto center stage, Mesner's theater on Linwood Boulevard offers enough kid-friendly performances to fill an entire calendar with opportunities to beat the heat and the cold. Laughing like a kid throughout The Stinky Cheeseman, parents and kids were equally thrilled for the hour-long diversion in their afternoon. Purchasing souvenir "make your own" puppet kits for $2.50, know that a hotel bathtub and shower curtain set a unique stage of their own.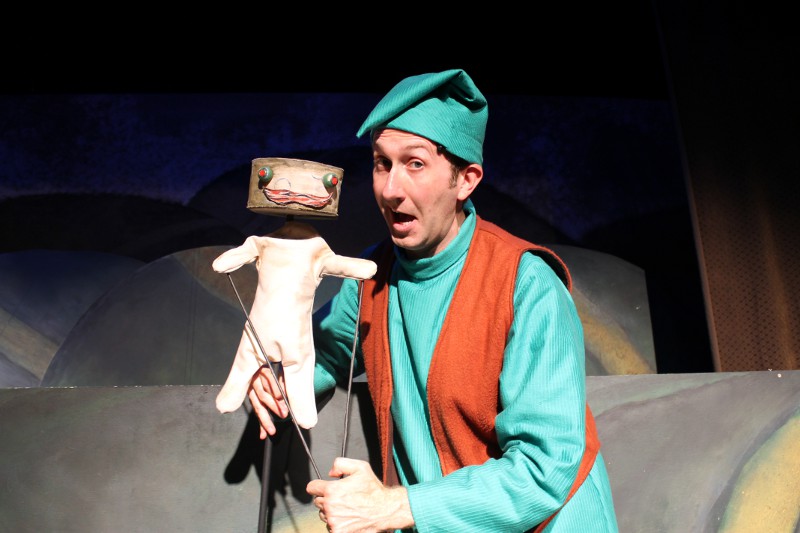 SEA LIFE Kansas City Aquarium
If you're visiting the brand-spanking-new SEA LIFE Kansas City Aquarium, leave a good two hours to take in the thirty displays encompassing over 260,000 gallons of water. From the freshwater streams to the kids play zone, kids can hold starfish, walk under sharks, and get up-close-and-personal with eel and octopus. With interactive shows and educational talks occurring throughout the day, consult the daily show guide in advance (for example the seahorse talk only occurs at 2:30). Purchase your ticket online and pair it with admission to adjacent LEGOLAND Discovery Center to maximize your savings. Also, if your kids will want to play in the submarine-themed playground, they'll need to wear socks (plan ahead).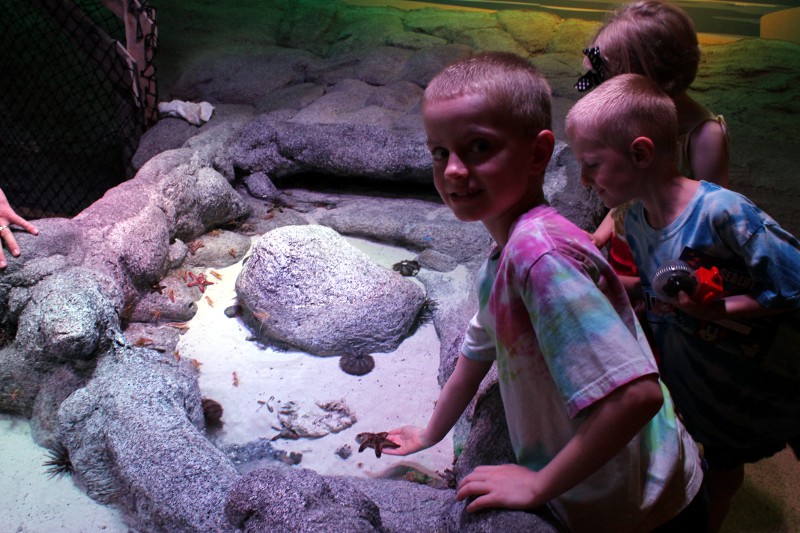 LEGOLAND Discovery Center
One of five LEGOLAND Discovery Centers now open in the United States, LEGOLAND Discovery Center Kansas City is an indoor attraction designed for kids' of all ages. Occupying 30,000 square feet adjacent to SEA LIFE Kansas City, both locations are in the same complex as Crown Center (described below). From the 4D cinema to LEGO-themed rides and the popular build and test area, the Kansas City location features an" earthquake table" intended to test the siesmic stability of your creations.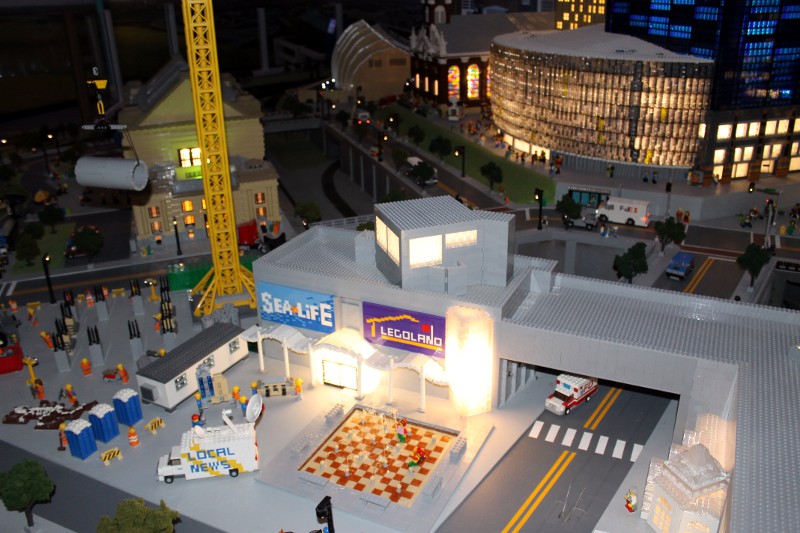 Of interest to our family was an explanation of how LEGOs are made (plastic injection molding anyone), and measuring your weight in bricks (let's just say, I'm one very expensive and durable project). Mapping our day's adventure on the Kansas City Miniland, you can push a button to "melt" the Wicked Witch of the West at the Wizard of OZ display in the same room. Purchasing an admission tickets online and pairing with SEA LIFE will save on the front end (also look for clip-able coupons on the back cover of LEGO Magazine).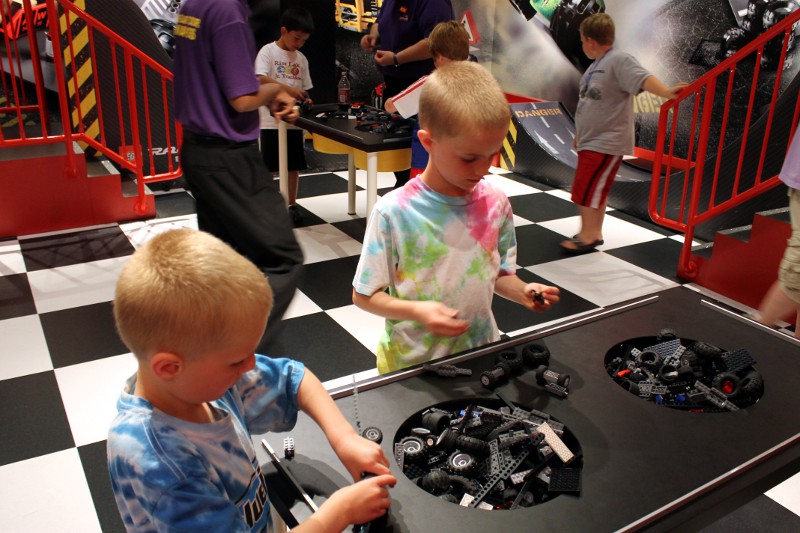 Crown Center
Home of the international headquarters of Hallmark Cards, Crown Center is a three-story retail and  dining destination way different than your typical indoor mall. Branding the 85-acre complex as an urban entertainment center, Crown Center is home to three live theaters, The Hallmark Visitor's Center, touring exhibits (we enjoyed Dinosaur's: Land of Fire and Ice, free and located in the Crown Center Shops Showplace), and dining at Fritz's Railroad Restaurant where our meals were delivered by miniature trains running along an electric railway. A hit with the younger crowd is the Crayola Store, which is located on the second floor above the colorful Crayola Cafe.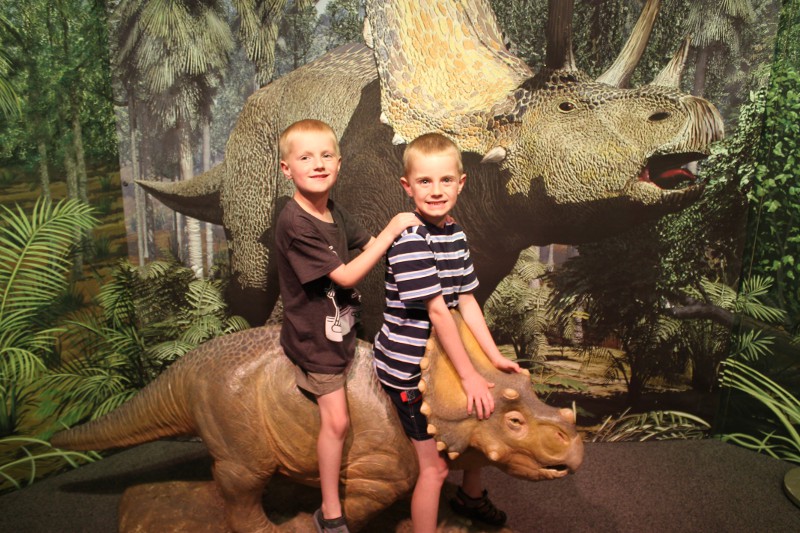 Union Station
Home to a children's science museum, restaurants, a planetarium, Dino Lab, and traveling exhibit (Titanic: The Artifact Exhibition was in town during our visit), Union Station is also a Amtrak train depot. Within walking distance of Crown Center and connected by skyway to the Westin Kansas City, Union Station is also fabulous for people watching and appreciating interior for its architectural significance (yell, "echo" in the main lobby, but don't tell anyone we suggested this type of shenanigans).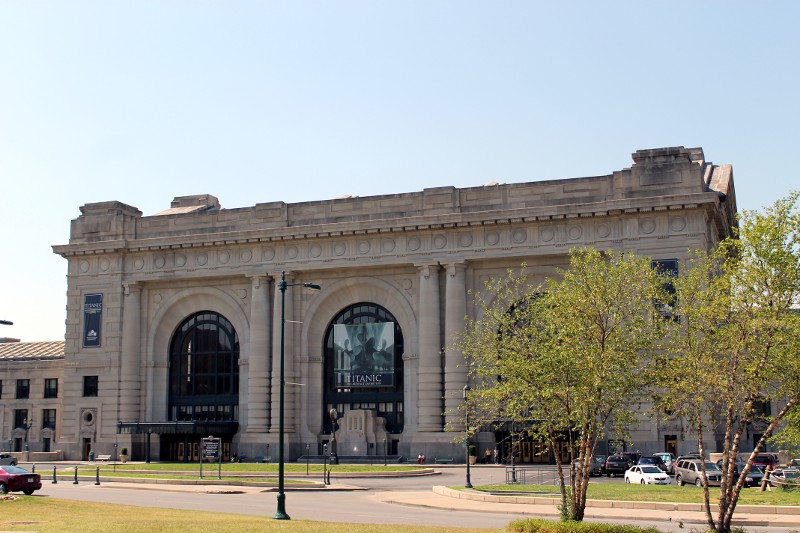 Where to Stay: Westin Kansas City at Crown Center
A short walk or cab ride to downtown culture, sporting events, and restaurants, the Westin Kansas City is also directly connected to Union Station and Crown Center. Offering ongoing lodging promotions that include admission packages to SEA LIFE, LEGOLAND, and a Crown Center Savings Cards, kids may not care about leaving the building once they catch a glimpse of the large outdoor swimming pool.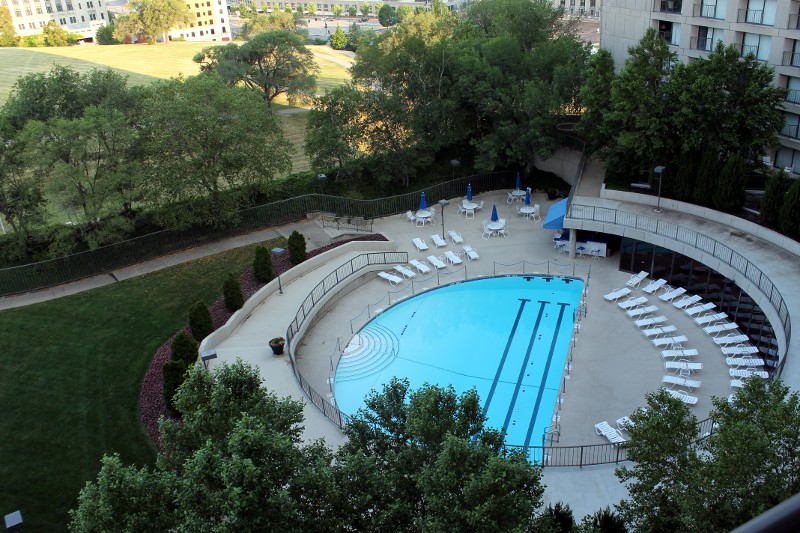 Appreciating amenities like valet parking (only $4 more than a daily parking pass and totally worth the convenience), over-sized bathtubs, luxurious bedding, and in-room refrigerator, families traveling with children under age twelve will appreciate the Kids Club—offering extra perks like a free in-room movie and $1 meal (with paid adult entree) at The Brasserie.  If you want to burn off some steam (with kids or without), pack your rackets and take advantage of the roof-top tennis courts.