Family vacations don't stop just because the weather turns cold. Especially in St. Louis, a city that has always embraced their "Gateway to the West" location and position in the history of the US. With a host of biggest, best and world-famous attractions, there's enough to keep any family busy for weeks, whether it's winter or summer.
Gateway Arch
Start your winter road trip around the city with a visit to the Gateway Arch. Stop to take some photos outside the Arch, and if the weather is permitting, the riverboat tours are a kid favorite, but there's at least a half-day of sightseeing indoors. Start by learning some facts about the Arch, and then enjoy the ride to the top of the Arch. Kids will love the tram ride! The Arch is a national monument, so bring your National Park Passport for a discounted ride. The Museum of Westward Expansion is fun for kids of all ages, and they have a Junior Ranger badge. The rangers also have activities and kid-friendly sessions planned regularly.
Route 66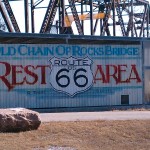 You wouldn't be a road-tripping family if you passed up a trip on Route 66. It begins in St. Louis at the Old Chain of Rocks Bridge. This mile-long bridge is the old crossing from Illinois to Mississippi, and through the efforts of Trailnet the bridge was restored and is now one of the longest pedestrian bridges in the country. Your winter vacation might not be the best time to run or ride bikes over the bridge, but it is home to Eagle Days in January, where visitors flock to see Bald Eagles fishing the open water. So, bundle up and enjoy some time on The Mother Road.
Ted Drewes is another famous Route 66 attraction. Their "concrete", a frozen custard milkshake so hard you can turn it upside down, has kept generations of families coming back for more.
Forest Park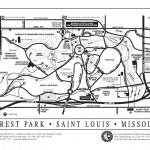 Forest Park is one of the largest urban parks in the nation. At nearly twice the size of Central Park, it is a treasure trove of family attractions and seasonal festivals. The main fairground for the "Meet Me in St. Louis" World's Fair of 1904, the park still holds the atmosphere and grand scale of that event, but now the city enjoys these attractions with mostly free admissions. The St. Louis Zoo, Science Center, Missouri History Museum, Saint Louis Art Museum and The Muny Theatre (select seats) are open free to the public. Geocaching (weather permitting) is a good way to get a feeling for the size of the park. And, you can feel free to pop in and out of the museums as the kids dictate.
The Boathouse is a very family friendly restaurant, but don't expect to drag any children away without feeding the ducks. Maybe this is a lunch where no one has to eat their crusts. It's a vacation, you can live on the edge.
Not far from Forest Park is Bissinger's, famous for their handcrafted chocolate. Making confections for over 400 years has earned them a lot of family loyalty, and there's no better place to enjoy a cup of hot chocolate on a cold winter day. Do double duty and have them ship a few souvenirs back to family and friends. If mom and dad can get away for a date night, their wine and chocolate pairings are very romantic!
St. Louis Zoo

Ranked the #1 zoo in the country, there's probably no way to see the whole St. Louis Zoo in one trip. Rethink your typical visit to the zoo where you pack in as much as possible for one admission fee and instead visit every day to stretch your legs or take advantage of a break in the weather to spend some time outside. Many of the exhibits have indoor viewing areas, and older kids will have fun collecting all the badges in location-based apps. Some of the attractions do have minimal admission fees, so check the Safari Pass program out if you're planning to spend the whole day. The zoo is on the MetroLink system, and older kids can test their map skills by navigating the family via public transport. Best Tip Ever: Plan your trip in advance and schedule one of the many Behind the Scenes Tours. They are well worth the cost, and your kids will remember them forever.
Science Center

Also in Forest Park, the Science Center is another multi-day experience. It's not an exaggeration to say your family could spend a week in Forest Park, so plan accordingly. The center is all inside, and the bridge connecting the two sections crosses the freeway is just part of the fun. As at the zoo, there are admission fees to some of the exhibits, but this is kid heaven. From the planetarium to an IMAX theater to a real life science lab and exhibits and activities galore, it's impossible to run out of things to do. If you're missing some school while on vacation, talk to your child's teacher about doing some science experiments here and writing up some reports to make up work.
City Museum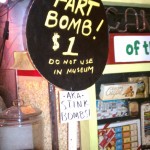 Another multi-day experience for most families, City Museum is mostly indoors. There are a few summer-only areas, but the bulk of the museum is a winter-day dream come true. Housed in an old factory and built entirely from discarded and recycled items, the museum is a maze of rooms and activities reminiscent of your very favorite children's adventure book come to life. Kids can climb in secret tunnels and mazes, join the circus, gaze at the world's largest pair of underpants, slide down the mega slides or sample several kid-food dreamlands. You have to see to believe, but there's no way you'll regret a trip. There is an admission fee, so you'll want to maximize your trip here.
The Magic House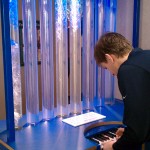 Another great indoor attraction, St. Louis' Children's Museum, The Magic House has lots of summer activities as well, including a children's garden. But, winter visits won't disappoint, and older kids will have just as much fun as the younger set. From toddler areas to a mock Oval Office and forensic lab, kids of all ages will find hours of educational fun. Giant bubbles, water tables and toys, a huge slide and climbing area, kid-sized town with shops and career toys and upper floors for older kids as well as activities for kids of any age make this one of the top children's museums. If your family enjoys the arts, Citygarden is very close to the museum and open year-around with no admission fee. Sculpture displays by world-renowned artists fill the space, and it's kid friendly to walk and enjoy as you wish.
The Loop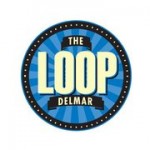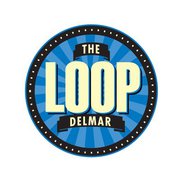 Another of St. Louis' hip neighborhoods, The Loop has been the site of renovation and rebirth on a large scale. Most stores are owner-operated and eclectic, and without losing the hip and trendy, the inner kid is evident everywhere (as is a very real sense that someone has refused to stop living their flower child era). Unique dining options are everywhere, all of them very kid friendly and many of them healthy.
Stop for a snack at Blueberry Hill and see how many pictures you recognize (older folks will likely do very well, but there are plenty of modern music idols on the walls too!) while walking the St. Louis Walk of Fame.
The Tivoli Theatre is a restored and fully functional theater and Pin-Up Bowl is an excellent place to spend a few winter hours. Star Clipper is a very famous comic book store and The Moonrise Hotel is a slick and modern luxury boutique hotel.
Pi served pizza to Barack Obama and Fitz's famous root beer and Cheese-Ology (they have dozens! of varieties of mac and cheese) are natural kid attractions. Geocaching is also plentiful and many caches are very kid friendly.
Get the Blues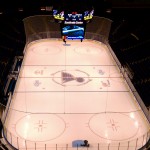 Who doesn't love the Zamboni? Enjoy one of the original winter sports and take in a St. Louis Blues hockey game at the Scottrade Center. The arena is very family-friendly and filled with kid-approved dining and scheduled fan activities. Plan ahead as popular games can sell out. Parents will enjoy hitting one of the blues clubs after the game if childcare allows. The Peabody Opera House will open in late 2011 directly adjacent to the Scottrade Center. Renovated and modernized, the opera house will feature classics as well as family-friendly musicals.
Family-Friendly Breweries:
You can't visit St. Louis and not see the influence beer has had on the city. Families are welcome at these breweries and visiting them will give you a taste and appreciation for not only the history of brewing but the future of craft brewing in America.
The Square One Brewery is located in Lafayette Square. Famous for the area's "painted ladies" (homes from the 1870's and 1880's), the neighborhood surrounds the city's first designated park and is excellent for upscale shopping and dining. Square One also distills a handful of their own spirits, in addition to their craft brews.
Schlafly Bottleworks is one of the reasons St. Louis continues to rank as one of the top beer cities. With great beer, innovative ideas and a commitment to sustainability, Schlafly tours are inspiring, and kids are welcome. They'll love the soft drinks!
And, it wouldn't be St. Louis without the Anheuser-Busch Brewery Tour. Kids will be most impressed with the Budweiser Clydesdale stables, but the rest of the basic tour is kid friendly as well (no tasting for kids, obviously).
Where to Stay:

Located downtown, just a couple blocks from Busch Stadium, the Westin St Louis is a convenient base point to explore the city. Large, modern rooms with all the family and business amenities, you're also right on a MetroLink light rail line. An Avis car rental location in the hotel makes it easy to explore the city by public transport and rent a car for a couple of days of road trip exploration.