In the 1890s Wyatt Earp patrolled the streets of Tombstone, trying to keep law and order in a place where lawlessness was the norm. Today, the norm on the streets of Tombstone has every kid wearing a badge and boots, too.
Tombstone is the Old West experience every kid wants. The shootouts at the OK Corral are kitschy but audiences love them, cheering the good guys and booing the bad guys. The shots are loud, the actors are trained to involve the audience and the set is dusty, just like the real streets of Tombstone.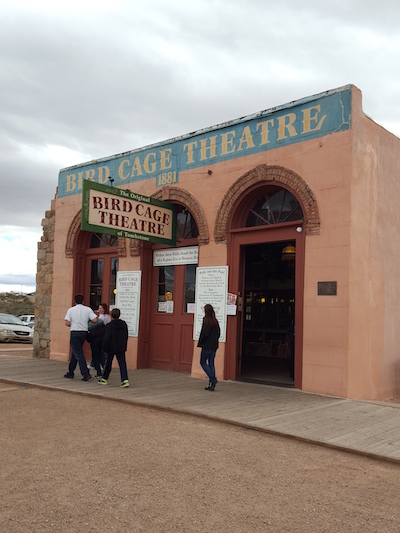 Ghosts are everywhere in Tombstone. If the family loves a good ghost story, there are plenty to hear. The rocky graves at Boothill are free to visit and hold the bodies of more than 250 old west characters familiar from the movies and books about Tombstone, including Lester Moore, the cowboy made famous by the Johnny Cash song. The Bird Cage, a former gambling salon and house of ill repute claims ghosts wander the halls, as does Big Nose Kate's, a family-friendly saloon with the ghost of a miner in the basement. Paranormal investigations are available by appointment, too.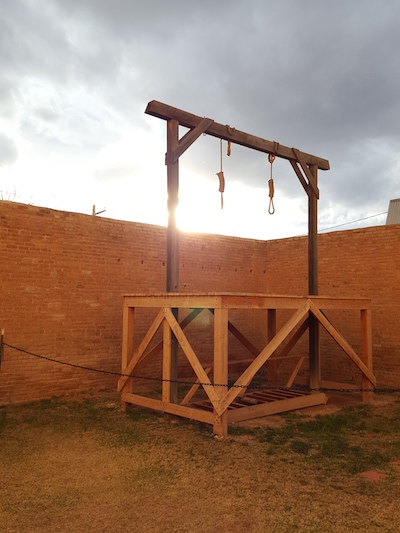 The kitschiest, yet most historical part of Tombstone is the Historama, next to the OK Corral. The tiny theatre hosts a family-friendly 26-minute multimedia presentation about Tombstone's history, including Wyatt Earp, the gunfight, how the town was destroyed by fire many times and the problems they had with too much water in the desert. A giant turning mountain diorama on the stage is covered in miniature models, depicting what the town was like during the late 1800s. A movie screen with excerpts of a film from long ago is narrated by the late Vincent Price.
Tip: Wondering what kind of souvenir would commemorate a trip to Tombstone? Check out the fun finds in this story: Best Souvenirs from Tombstone, Arizona
Where to Stay
Find family-friendly accommodations in Tombstone Arizona, from traditional hotels to private Air B&B homes through Stay22.com:
There are plenty of restaurants for the family, but Big Nose Kate's is so filled with memorabilia, framed photos of actors, photo opportunities and television screens broadcasting movies about Tombstone they won't do much talking during the meal. The place is a circus of history, dancing all around them.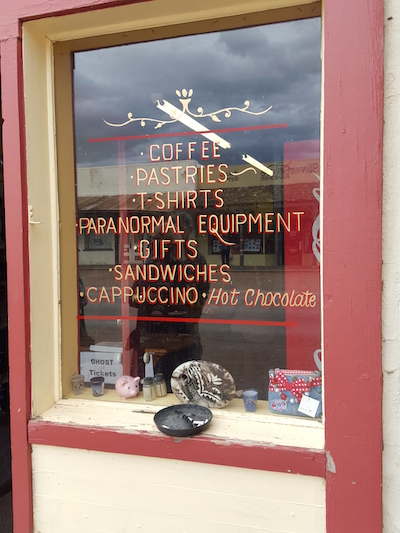 Just off the main road in Tombstone is the original county courthouse, built in 1882. Today the courthouse is a museum filled with historical documents and artifacts, including the gallows where seven men were hanged.
Yes, it's a little touristy, but Tombstone is the American Dream as far as Old West shootout experiences go. Stop by for a day and shoot something.