My daughter and I just returned from the Beaches Boscobel resort in Ocho Rios, Jamaica and here are the top five reasons why I think families keep returning year after year. I'd heard of Beaches Resorts—the family-oriented sister to the luxury Sandals Resorts— for a number of years now, so I was eager to check-in and check-out what all the buzz was about.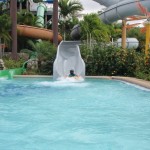 #1:  The Genuinely Friendly Service
Right from arrival in the airport in Montego Bay, you're greeted with fabulous, friendly service. And it doesn't end— from the front-desk staff and restaurant servers, to the grounds keepers and water park lifeguards—everyone greets you with a friendly welcome and goes above and beyond to ensure you have a great stay.
#2:  Pools where Parents can Relax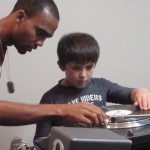 My daughter is almost 10 years old and can swim, but that doesn't mean I can relax if she's in a deep water! And this is precisely why the pools at Beaches Boscobel were perfect. There was a very shallow pool for babies and toddlers, a larger pool with small slides and toys for younger children, an amazing series of water slides for tweens and teenagers, and a more mellow pool for the adults with a swim-up bar.
#3:  Never Hearing the Words "I'm Bored"
We didn't turn on the television or even crack open the Nintendo DS once while at Beaches Boscobel – there is just far too much to do! For the outdoors lover, there's swimming, banana boat rides, snorkelling, tennis, and golf. While the indoorsy type can enjoy hanging out in the Kids Center, playing a full assortment of games in the Xbox 360 Game Garage, or trying out the Scratch DJ Academy.
#4:  Great Food & Drinks
No tasteless buffets or over-booked a la carte restaurants here! The food consistently met the differing tastes of adults and children, and I was relieved to find so many healthy options (I didn't gain a single pound while away!). My particular fave was the Chicken Reggae at Eleanor's that included the local flavors of callaloo and plantain. Interesting cocktail drinks and premium liquors were always available, in addition to standard North American fare.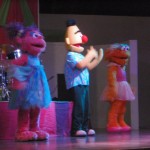 #5: Keeping the Wallet Closed
When you've saved up for a big family trip, it is so nice to arrive to an all-inclusive that really is ALL-inclusive. You can literally leave your wallet in your room for your entire stay – tipping is included (and actually frowned upon!), a full spectrum of activities are available including snorkelling, scuba diving, and glass-bottom boat rides, and there are no additional fees for premium drinks or the fantastic Kids Club.
This post was written by Julie Harrison. Julie lives in Ottawa, Canada with her husband and two children.