Imagine it — a tropical oasis in the middle of Florida where everything you need is included. No lines, no rushing to get ahead of the crowds, just nature, fun and sunshine.
Sound pretty magical? That's Discovery Cove.
This all-inclusive day resort in Orlando owned by SeaWorld focuses on water and wildlife. You can experience it anyway you choose, whether that's lounging beachside with a drink or seeing as many animals as possible.
Here's how to enjoy your perfect day in paradise.
What to See at Discovery Cove
A map of Discovery Cove, attached to your lanyard at check-in, shows The Grand Reef on the far left and the Explorer's Aviary on the bottom right. In between, there's lots to discover. These are the highlights families will enjoy.
The Grand Reef
This attraction was our biggest surprise. We didn't think snorkeling would be so much fun, but it ended up being one of our favorite experiences.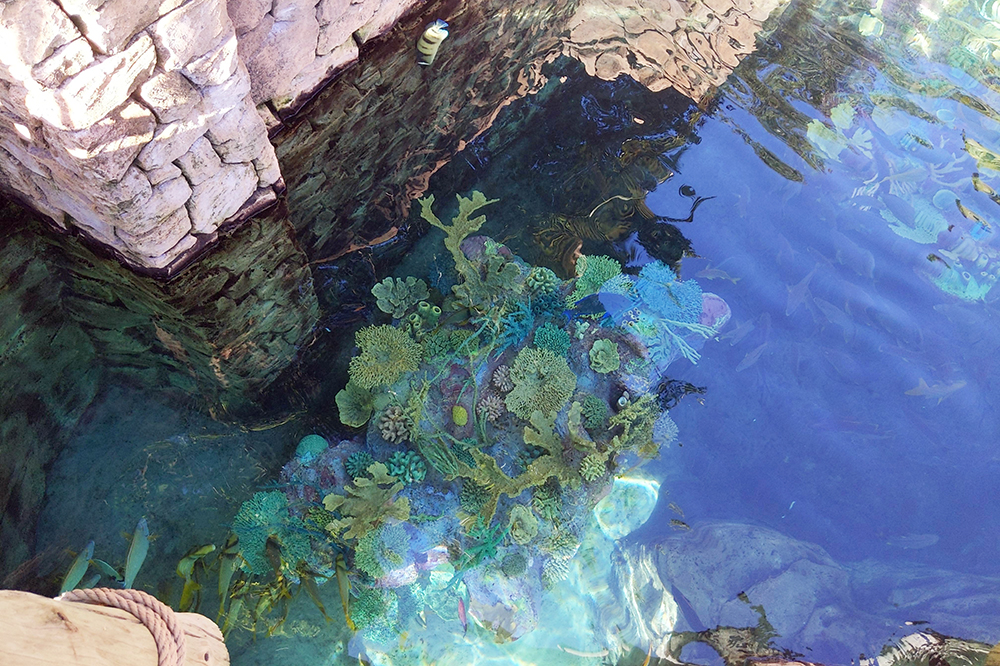 You pick up a free snorkeling mask and wade in the water. Even little kids can float on their stomachs and be mesmerized by the world underneath them. You're swimming with thousands of tropical fish and graceful rays who glide right by you. You can even see sharks!
SeaVenture
Next to The Grand Reef is an immersive, add-on experience called SeaVenture. On this unusual tour, a trainer takes you to the bottom of the reef where you walk along the sandy floor amid schools of fish and alongside sharks (the latter, separated by glass).
It's hard to describe the sensation of walking underwater. The dive helmet easily sits on top of your shoulders so you don't have to worry about any other complicated gear, and trainers are with you every step of the way. You'll feel a bit like a deep sea diver on a journey of discovery. When the fish swim right by you, especially during the fish feeding at the end, it's absolutely breathtaking.
Dolphin Lagoon
The center of the park is its main attraction: Dolphin Lagoon.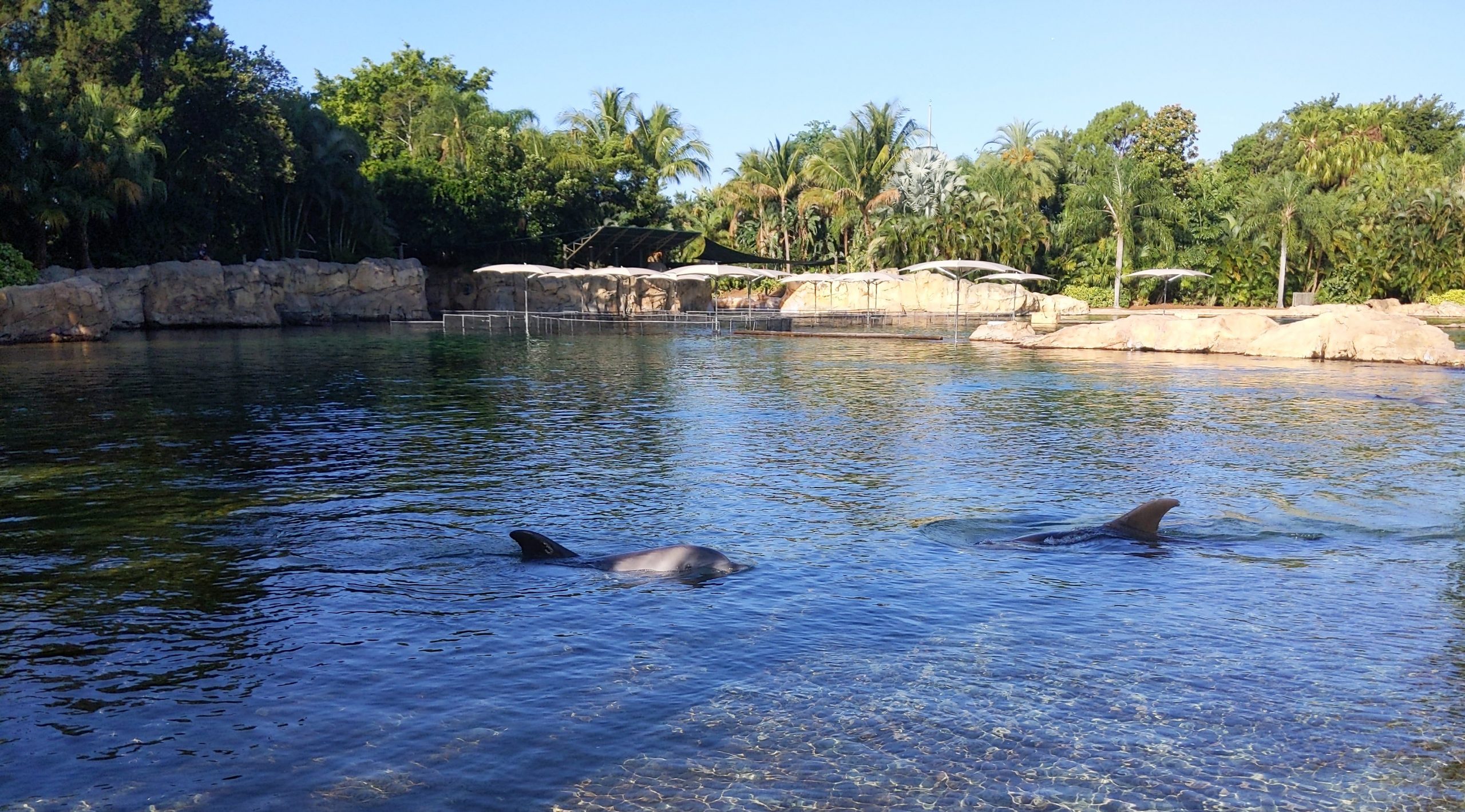 This is where I recommend you go first if you've already had breakfast and the waterways aren't open yet. Often the dolphins are up doing tricks early in the morning, and you can see them from the shore.
But throughout the day, even if you haven't purchased the Swim With Dolphins experience, you can watch these handsome bottlenose dolphins up-close as they cavort, often leaping in the air, showing off their strength and agility.
Swim With Dolphins
If you only pick one extra experience at Dolphin Lagoon, swimming with dolphins is the perennial favorite. It's what Discovery Cove is best known for — and with good reason. You can talk with, touch, ride alongside and even be kissed by a dolphin. How do you talk with your dolphin, you ask? With hand and word signals your trainer will show you, of course.
And you can learn all about this beloved marine mammal as you stand in the shallow end of the lagoon. Trainers love answering questions, so don't be shy. If you have a dolphin-loving kiddo, this experience will make their day.
Serenity Bay
The name gives it away. This is where you go to relax. It's not far from Laguna Grill, where you'll have breakfast and lunch, so it's a nice place to chill after your meal. The water is a pleasant 85 degrees. If we had more time at Discovery Cove (the day goes by quickly!), this is where we would have liked to hang out longer.
Don't miss: The resident flamingos walk by the bay in the morning, and you just might catch a glimpse of them.
Wind-Away River
The lazy river is near Serenity Bay, so you can continue your exercise in relaxation by floating past grottoes and greenery. I recommend having an underwater camera or your phone in a protective bag to take pictures. It's gorgeous.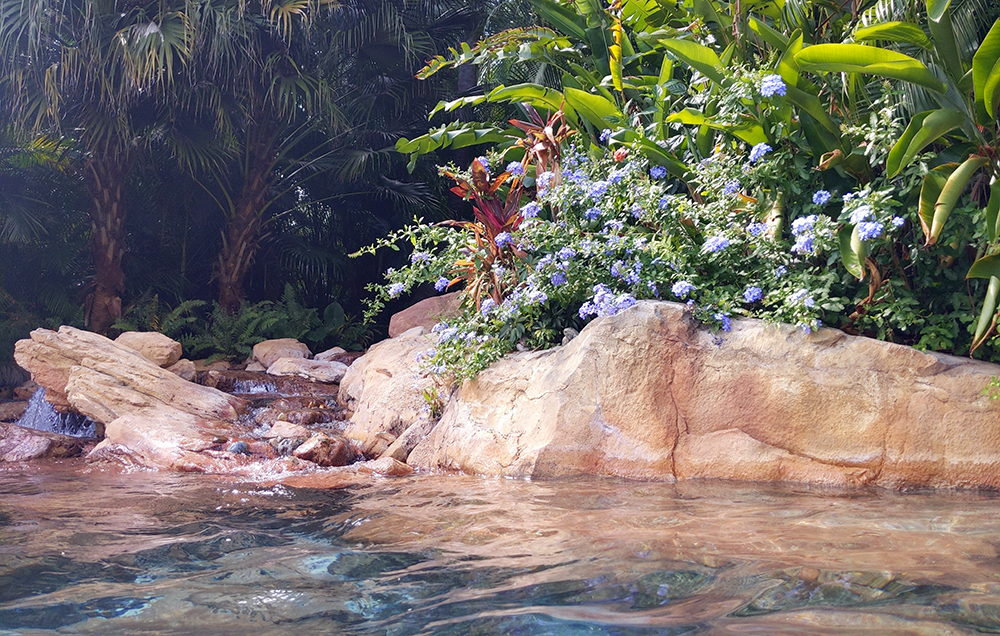 At one point, you pass under a water curtain and suddenly you're in the aviary. Look up to see the birds flying above you.
Freshwater Oasis
It's not all about fish, dolphins and birds at Discovery Cove. At Freshwater Oasis, you can meet otters and marmosets.
Swim up to Marmoset Island to get a peek at these tiny primates who love climbing around the trees on their island. An enrichment session is the best time to see them. We caught the last session of the day and were so glad we did.
You can see the Asian small-clawed otters from land and by snorkeling alongside their habitat. On the day we visited, we found these guys to be most rambunctious early in the morning, tumbling and tousling together outside the water.
Explorer's Aviary
Birds with bright wings, crazy long tails or who like to eat mice — these are a few of the feathered friends you'll make in the aviary. Bird feed is included, and if you're lucky, one will land on your hand to enjoy a snack from your cup.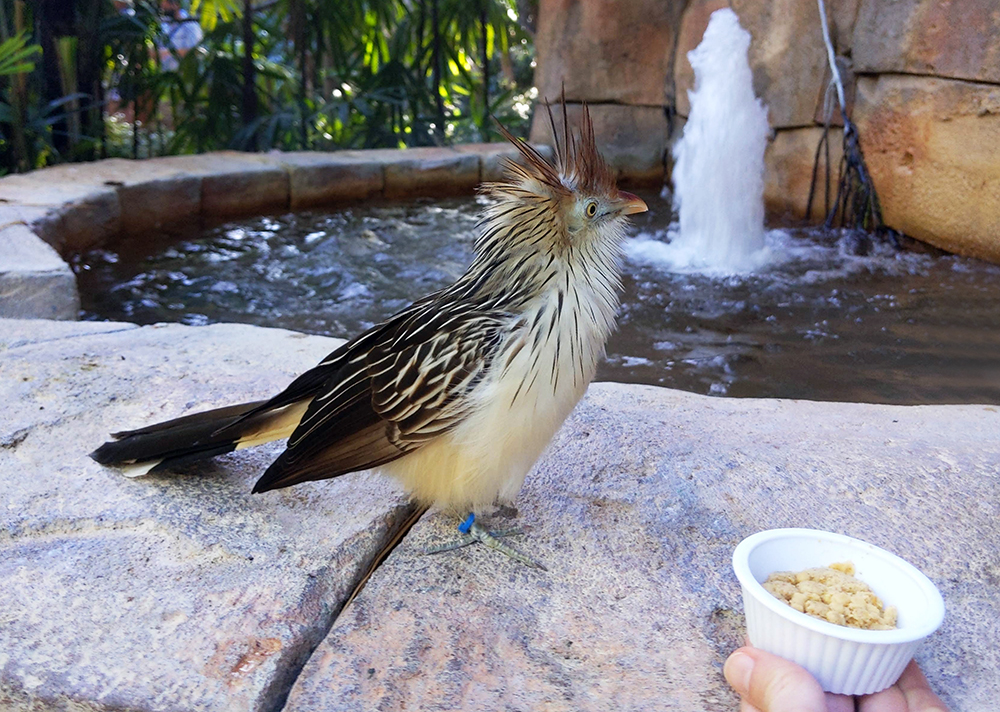 Don't forget you can see the aviary from another angle when you float along the Wind-Away River.
Visiting Discovery Cove With Kids
Discovery Cove is incredibly kid-friendly. Children are awed by the wildlife and nature, and it's a great opportunity to enjoy time together at a less frenetic pace than the usual theme park rush.
If you plan to visit Discovery Cove with kids, here's what you need to know before you go.
1. There's Plenty of Fun for All Ages
If you're visiting Discovery Cove with toddlers or preschoolers in tow, they'll love playing on the beaches, splashing in the various lagoons and seeing colorful birds in the free-flight aviary. And if your swimmers are less sure of themselves, live vests are available. Lifeguards are also stationed throughout the waterways. Safety is a top priority at Discovery Cove.
Here are the age limits for other activities.
6 years or older: For Swim with Dolphins, Animal Trek, and Feed Rays
10 years or older: For SeaVenture and Swim With Sharks
2. Book Early for a Cabana
A cabana for your family is truly a luxury, but it's worth the splurge. There's room for up to eight people with upright and lounge chairs, plus a hammock.
It gives you a place to call home for the day, which enhances the rest of your experience at Discovery Cove. At your cabana, you have a private locker, your own treasure chest filled with snacks, a cooler and towels that are refreshed throughout the day. It's also a nice place for shade if you have babies or toddlers.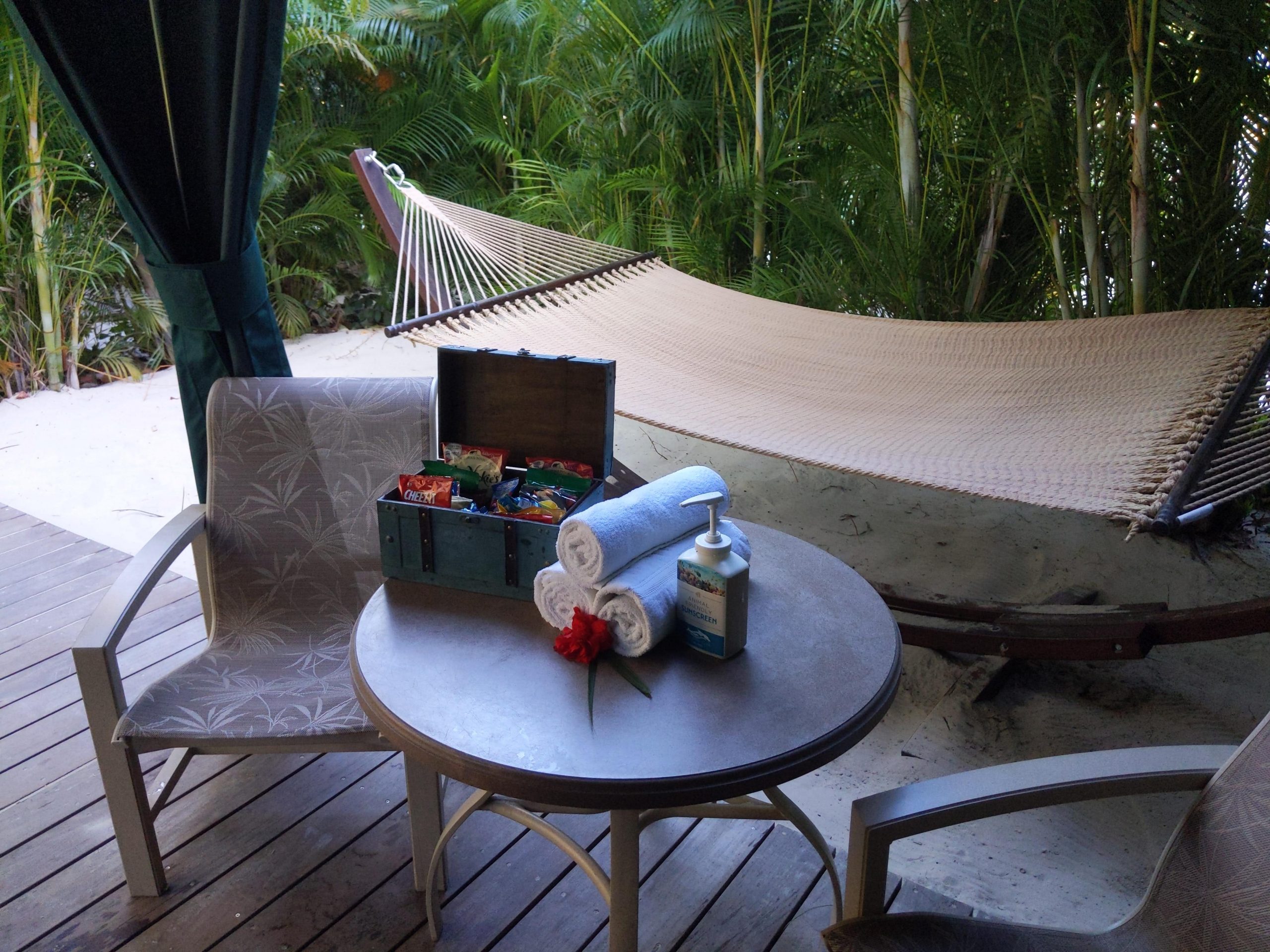 They're popular and do sell out, so please book ahead if you want a cabana. They come in three different tiers, all the way up to VIP, which includes an exclusive animal encounter, a photo package and more. The private cabana, which we had, starting at $199, is like an attraction of its own. And since the price is per cabana rather than per person, it's a pretty good value for larger families.
3. The Family Photo Opps Are Classic
Probably nothing is better than the photo of your little one getting kissed on the cheek by a dolphin. But there are beautiful backdrops throughout the park.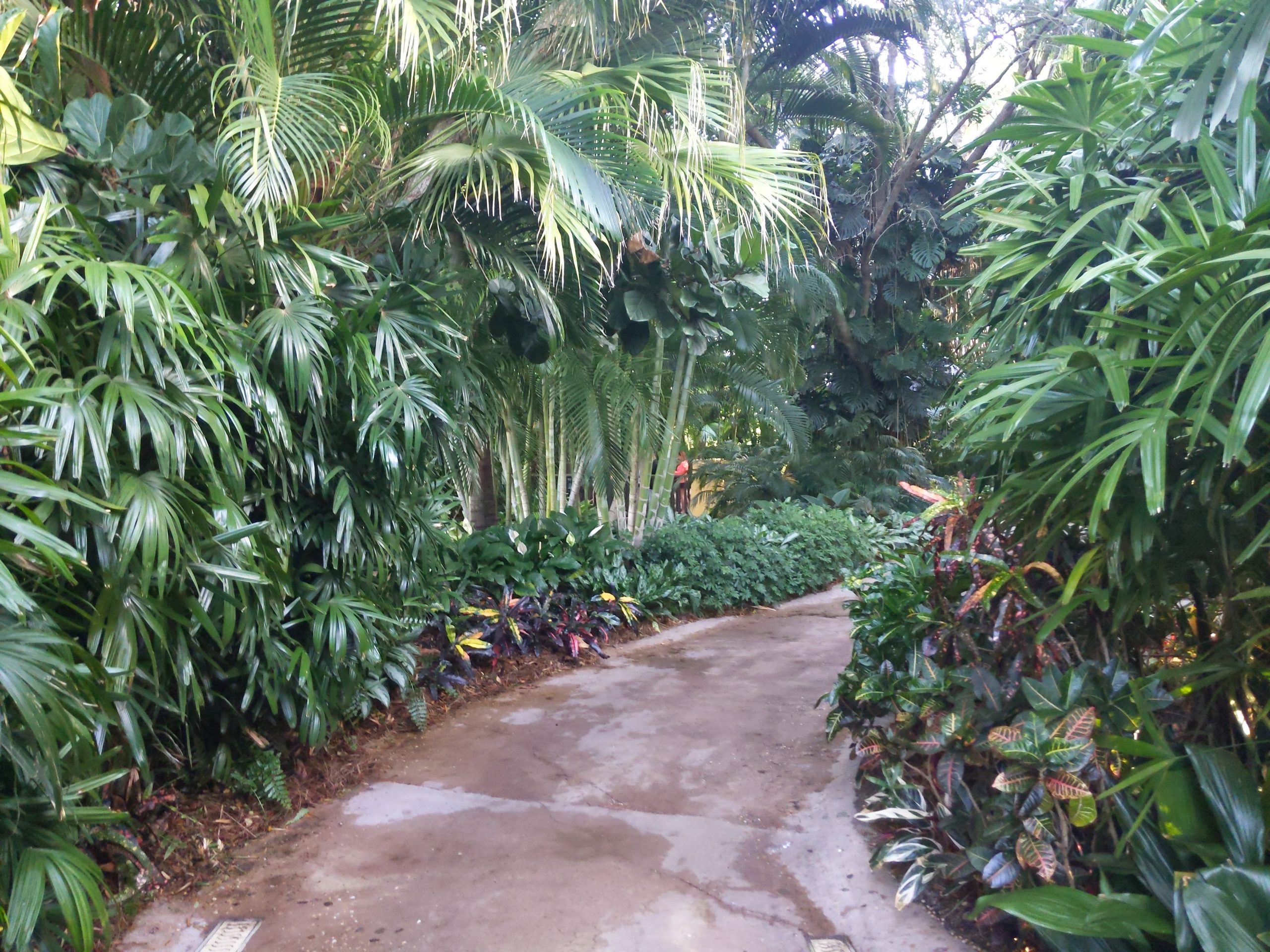 Get one of the whole family standing on the bridge with the clear blue water down below. You'll also want to snap photos of your kids feeding birds in the aviary. Our favorite spot was one of the waterfalls on the river, where you can stop for a pic as you're floating along.
4. The Food Is Kid-Friendly
Adults can enjoy steak and salmon, but there's a kid's menu, too, so everyone in the family will have something they enjoy.
These are the most kid-friendly entrees for lunch:
Chicken tenders
Burger
Hot dog
Mac and cheese
Pasta with meatballs
There's also jerk chicken, BBQ pork, churrasco steak, Caribbean salmon with rice, seafood pasta (we loved this — with shrimp and crab!), wraps, chicken Caesar salad and more. And, of course, don't forget dessert: cheesecake, cupcakes, carrot cake, chocolate cake and seasonal fruit. The oranges are some of the best we've ever tasted!
The breakfast has pastries, cereal, parfaits, eggs and other foods to suit all ages. But the snacks, including the snow icees, might be the biggest hit. We loved the soft pretzels and plantain chips.
There are vegan, vegetarian and gluten-free options as well for those with dietary restrictions.
When to Visit Discovery Cove
If you're planning a trip to Orlando and doing multiple parks, Discovery Cove is an ideal in-between day. You can take things a bit slower and recharge between the thrill rides and crowds at the other Orlando parks.
As for the time of day to visit, I recommend getting there when they open. We arrived at 7:30 a.m., and that allowed enough time to check in, get our schedule for the day, get settled in our cabana, get fitted for our wetsuit and get breakfast. If you have three or more add-on experiences, then you should plan to arrive at opening.
But even if you arrive around 8 a.m. or a bit after, no worries. The waterways don't open until 9 a.m., so before that, you're mostly getting oriented and eating. Breakfast runs until 10:30, so you could eat later, but once the waterways are open, you'll want to begin your day. There's so much to do here!
And as for the time of year to visit? This is Florida so the weather tends to be mild in winter, hot in summer, and warm in the shoulder seasons. Because it's a water park, though, you don't have to worry about the heat too much. You can always jump in to cool off. Also, many of the paths are shaded. It really does feel like a tropical oasis.
What's Included at Discovery Cove
While you can opt for add-on experiences, there's enough in this all-inclusive resort to keep you busy for the day without any upgrades.
And all your amenities are included with your ticket. Besides the attractions like the river, beach, Dolphin Lagoon, reef and aviary mentioned above, here are some of the things included in admission.
Breakfast, lunch and unlimited snacks
Wine and beer for those 21+
Animal-safe sunscreen
Towels
Water gear (wetsuits, vests, floaties and snorkels)
Bird feed for use in the aviary
Showers with towels, shampoo, conditioner and body wash
Hand sanitizer everywhere
Lounge chairs
Foot rinses and outdoor showers
Lockers
Parking
Road Trip to Discovery Cove
A truly unique attraction, Discovery Cove is definitely worth a road trip of its own, even if you've been to Orlando before.
Leaving after a full day of fun in the sun isn't easy, but eventually, it's time to clean up and head to the car. Since the park closes at 5 p.m., you actually have the evening to do something else if you want.
If you're road tripping and taking I-4 west like we were, you might want to stop by Celebration, a town created by Disney in the 1990s. It's just 15 minutes away and a nice place to stop to walk around the quaint downtown or grab dinner if you're hungry.
Or you can relax at your hotel. They have a few hotel partners if you're looking to make a night of it.
As you enjoy your evening together, you can relive all the great memories from your perfect day in paradise.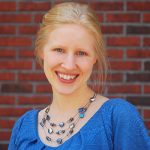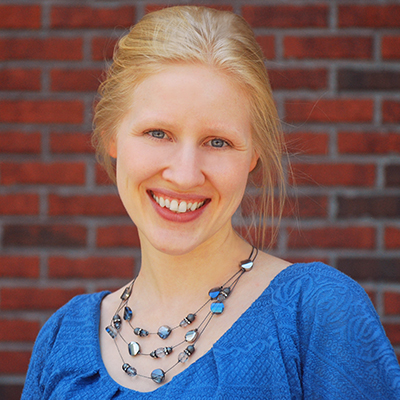 About the Author
Cheryl Rodewig is storyteller, marketer, and award-winning feature writer specializing in travel. Her Venn diagram includes minimalism, waterfalls, French, and the em dash. Find her at cherylrodewig.com or on Twitter at @cherylrodewig.