We've been regularly road tripping across Florida, and after doing Jacksonville to Miami, Panama City to Tampa, and more, I've found the best Florida road trip yet — Fort Myers to Marco Island.
This Southwest Florida road trip is enchanting. There are dolphins, jaw-dropping sunsets, gardens, European-style streets, and some of the Sunshine State's finest food. Try this family road trip itinerary and you'll see what I mean.
Starting in Fort Myers
I might have a new favorite city in Florida. It's not so large you're jostling crowds, yet it's big enough to draw in theater, top chefs, and a dazzling new hotel part of Marriott's Autograph Collection (but more on that later).
Here's some Fort Myers family fun you can't miss.
Edison and Ford Winter Estates: This place blew us away. You can peek inside Thomas Edison's laboratory, admire vintage cars, see one of the world's largest banyan trees and more. Between the historic buildings, museum and gardens, I recommend allowing at least three hours.
IMAG History & Science Center: From the Ice Age to World War II to outer space, this museum is fun for all ages. Check the calendar before you go for their free science shows.
Calusa Nature Center & Planetarium: Enjoy the trails, planetarium theater, aviary, animal talks, laser shows and more, all for just $5.
Where to Stay in Fort Myers: Luminary Hotel & Co.
Just opened in September, the 12-story Luminary Hotel & Co. is a big deal for Fort Myers. It's a AAA Four Diamond hotel boasting a rooftop bar, beautifully modern rooms and decor that highlights the city's colorful history. (Like Tootie McGregor, Mother of Fort Myers. Find fragments of Fort Myers history scattered about the property.)
And you can't beat the location. It's on the Caloosahatchee River, just steps from the shops, dining and entertainment downtown and the Caloosa Sound Amphitheater, slated to open this spring.
We loved the luxurious bedding and bath products, the pool and deck overlooking the river and the smell of Dean Street Coffee as we walked through the lobby. It's family-friendly, yet not a cookie-cutter hotel, so it blends nicely with the overall Fort Myers experience.
Dining at the Luminary Hotel
But let's talk about the Luminary's food for a second. We skipped the roastery and the bar (though I hear the latter has views for days), but we loved Ella Mae's Diner for breakfast and The Silver King Ocean Brasserie for dinner.
Soda bottles suspended from the ceiling set the tone as you enter this trendy yet old-fashioned diner.
The menu was simple but creative. We enjoyed the biscuits and gravy, a Southern classic, and the egg white omelette for something a bit healthier. It was quite affordable, too, making this a great place to fill up before heading out for the day.
The Silver King Ocean Brasserie is in a league of its own.
The name is a nod to the tarpon, often called Silver King, that Fort Myers fishing is famous for, and you can definitely expect plenty of fresh seafood: scallops, salmon, octopus, clams. The shrimp pasta is kid-friendly, and we even tried an amuse-bouche (tell the kids that's French for food that's fun in your mouth).
This dinner-only restaurant is classy, better for older kids who can appreciate the culinary magic. Watch the chef whip up delights in the open kitchen. Admire the silvery tones of the lavish dining room. Order an appetizer and linger over coffee. It's truly an experience to savor.
And be sure to order the s'mores dessert. We took this tip from our server and are so glad we did. It's perfectly balanced between all the flavors of this campfire staple — but better.
Fort Myers River District
The revitalized downtown is worth spending an afternoon exploring. You'll find unusual boutiques and galleries plus public art, cafes and more.
Tip: If you want to park for free downtown, look for the two-hour Zip Zones.
We bought a pizza-by-the-slice here, but our favorite meal we found wandering the streets of the River District was at Green Cup Café. They specialize in healthy, organic food that's stunningly delicious.
For a pick-me-up, order some fair-trade coffee and get a bubble tea for the kids. Then relax and enjoy the local art inside or the comfy seating and greenery on the patio.
But try to come hungry because the cafe just relaunched last summer with an evolving, expanded menu that won't disappoint. I recommend the vegan lobster roll and falafel bánh mì, both even better with their tasty side salad, or the turkey apple brie if you want something with meat. Unlike a lot of vegan food we've had, the food wasn't oily but light and flavorful. And it's kid-friendly, too! Don't miss their raw vegan cheesecake. It's out of this world.
Day Trip to Sanibel Island
A short drive across the causeway, the Sanibel Island is famous for its parks, trails and shelling. There's even a lighthouse.
We traveled mostly by bike from Billy's Rentals. They also rent kids' bikes, baby seats, baby trailers, trikes and wheelchair tandem bikes. And they're right by the trail so you don't need to worry about traffic.
Pretty much everything seems to be right by a trail on Sanibel Island. We biked from the Bailey's General Store shopping center, where Billy's Rentals is located, to the Bailey-Matthews National Shell Museum, and it only took 10 minutes, most of it spent riding alongside a huge wildlife refuge.
The shell museum is a must for families (read our review in this post). There's a touch tank with mollusks (they move!), fancy shell art, a mollusk movie and so much more. We spent longer than we thought we would, and it was both educational and fun.
Bonus: Visit Captiva Island, Sanibel's neighbor to the north, for more beaches, shelling and water sports.
Pit Stop: Bonita Springs
You can drive from Fort Myers to Naples in 45 minutes, so why bother stopping? Because the city of Bonita Springs is home to the Everglades Wonder Gardens.
Part garden, part wildlife sanctuary, this classic Florida attraction dates back to 1936, practically a cultural institution. You'll see flamingos, turkeys, alligators, ducks, peacocks and lorikeets as well as bamboo, orchids and water lilies. A family of four can get in for less than $40, so it's a good value, too.
Tip: Save time for the gift shop before you go! It's great for souvenirs.
Arriving in Naples
Naples is swanky, known for upscale shopping and dining along a scenic waterfront. Luckily, it's plenty affordable to vacation here.
We stayed at the Lemon Tree Inn, a fun and funky hotel of individual guest rooms surrounding a garden courtyard with a heated swimming pool and gazebo. The lemon-hued walls, front porches and candy-colored Adirondack chairs perfectly captured the South Florida vibe. Rooms were comfortable and clean, equipped with a fridge and microwave, always convenient for road warriors.
Better yet, it's walking distance from Old Naples. We parked at the hotel for free and strolled south to reach the historic district. The architecture, public art, side streets with European charm, galleries and the beautiful Naples Pier provided enough entertainment that we spent an afternoon and morning just sightseeing.
Best Brunch in Naples: I recommend Jane's Garden Cafe. You'll get hungry with all that walking, and this award-winning pink restaurant is hands-down the best place to grab a meal. Eat outdoors if there's room and enjoy the lovely fountain. The service is impeccable, and the all-day breakfast and gourmet coffees will start your day in the best possible way. Their egg benedicts and French toast ("stuffed" on the weekends) are popular, but it's hard to say no to their fresh salads and sandwiches. The best plan? Order a few items and be willing to share! Our surprise favorite was the seafood crepes.
The cafe is located on Third Street South, one of the cutest streets in Old Naples, so make sure you save time for a stroll. Your meal will give you plenty of energy for all the walking you'll want to do.
Beyond the historic district, don't miss these family attractions.
Naples Botanical Garden: Covering 170 colorful acres, this place is ideal for families. Even though the children's garden was closed due to COVID-19, we still loved discovering the many gardens themed for places like Brazil and the Carribean. The showstopper is the orchid garden. Any time of year, there's always something in bloom.
Golisano Children's Museum of Naples: Exhibits at this interactive museum cover the Everglades, an inventor's lab, splash park, art gallery and more. They even have an area set aside for guests 3 and younger.
Take a Tour in Marco Island
And here's the highlight of your trip.
Marco Island is just 30 minutes south of Naples. The barrier island serves as the gateway to the Ten Thousand Islands, and the only way to see it is by boat — so why not drive your own?
Marco Island Eco Tours lets you drive your own two-seater catamaran, suited for social distancing and getting close to wildlife. Led by a local with 30 years of experience in these waters, our 2.5-hour tour included a stop at a secluded island with enormous seashells. Driving and riding in the CraigCat was thrilling — partly because of the speed and spray and partly because the dolphins kept jumping in our wake. My photos (including the featured pic) don't do it justice, so check out their gallery to see for yourself.
Bonus: Kids under 16 get $15 off (but they need to be at least 6 to ride).
Our guide told us all about the flora and fauna we spotted as we drove through the islets. You'll learn about exotic birds, like the famed roseate spoonbill, the Calusa Indians who once lived here, and even how the community of Goodland, where your tour begins, developed over the years.
It's fascinating and memorable, and I can't think of a better way to wrap up a Southwest Florida road trip.
About the Author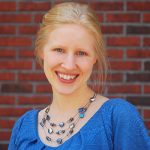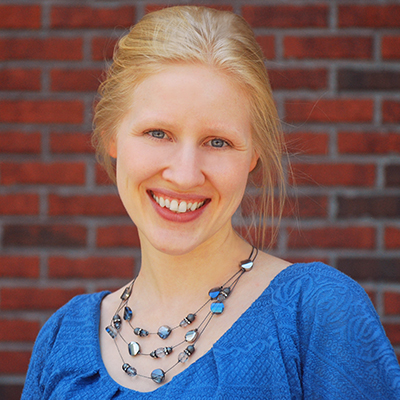 Cheryl Rodewig is storyteller, marketer, and award-winning feature writer specializing in travel. Her Venn diagram includes minimalism, waterfalls, French, and the em dash. Find her at cherylrodewig.com or on Twitter at @cherylrodewig.