Florida makes the ideal winter escape: light crowds, mild weather, and there's so much more than sunbathing and roller coasters. If you're taking I-95 south during the colder months, you'll be driving right by Jacksonville and St. Augustine. Both North Florida cities are a must for your road trip.
Jacksonville
Do you know what city in the contiguous U.S. is the largest by land size? You got it — Jacksonville. It's a fun piece of trivia to tell the kids (after you explain what contiguous means), but if perfectly sums up just how much there is to see here.
What to do
Try one — or a dozen — of the city's museums. The Museum of Science & History, AKA the MOSH, is one of our favorites. It covers biology, zoology, physics and beyond especially for young learners. Another family favorite, the Jacksonville Zoo & Gardens is so much bigger than you think. Go early, and spend a few hours hanging with the bonobos, bears, and bongos. There's also a maze, carousel, train, and huge climbing playground. The spider monkeys nearby will swing, scale, and scurry around their playground to show you how it's done.
For something a little different, reclaim family game night at Java Game Haus, one of the only board game cafes in the Southeast. Look in the section labeled "kids" to find a story-driven challenge featuring Ninja Turtles and classics like Sorry! Tweens and teens can try more complex strategy games while the cafe food keeps you fueled.
Also unusual (but wonderful), the Catty Shack Ranch and Wildlife Sanctuary lets you meet lions, tigers, leopards, a cougar, and more. On a tour through the nonprofit refuge, guides introduce each animal and happily answer questions about their furry friends. This is one you can't miss.
Jacksonville has plenty of park for more outdoor fun. Along the city's sea islands, like Big Talbot Island, you'll find seven state parks with acres of marshes, boardwalks, and beaches. It's super affordable, too, since you usually just pay a nominal fee for parking.
Where to stay
For the best location, stay on the river. The Hotels in DoubleTree by Hilton Jacksonville Riverfront FL is walking distance from the MOSH, and they butter you up with warm chocolate chip cookies at check-in, which my family loves. The hotel also boasts the only pool with a view of downtown, fringed with palm trees, so you can float away in the sunshine because, hey, it's Florida. If you decide it's too chilly, the deck also has fire pits for a toasty winter evening playing the jumbo Connect 4 or just lounging.
Take a stroll along the Southbank Riverwalk that runs right beside the hotel. A quarter-mile to the left, it leads to Friendship Fountain. Nearby, the Jacksonville Skyway gives free rides to downtown. Among other landmarks, you'll find Chamblin's Uptown, a treasure trove of literary gems with a robust kids' section and funky cafe, and Sweet Pete's, the 23,000-square-foot candy emporium of your child's dreams.
What to eat
There are plenty more kid-friendly restaurants downtown, but if you're up for venturing off the tourist track, hit up Jax Bread Co. This locally owned artisan bakery serves fresh sandwiches that take their foundation seriously: preservative, bromate, and additive free bread. They opened in April next-door to a children's gym with a creative menu catering to grown-up and growing up palettes. Kids can't go wrong with the grilled ham and cheese on African sweet bread. Other bestsellers include the chicken avocado bacon sandwich and brie melt. It's hard to choose, but if you like something lightly sweet, I recommend the brie melt with berry compote. This is the sandwich I was talking about for days afterward.
Jax Bread Co can take care of you for breakfast and lunch, but for the evening, why not have dinner and a show? At the Alhambra Theatre & Dining, the longest running dinner theater in the country, they specialize in rousing musicals following three-course meals themed to match the show. Although it sounds super posh, the Alhambra is plenty family-friendly with quality entertainment and delicious food all ages can enjoy.
St. Augustine
Spend three to five days in Jacksonville to really see it, but if you're on a tight road trip schedule, make sure to save time for St. Augustine. It's your next stop as you continue south toward Orlando or elsewhere in Central Florida.
The city is famous as the oldest in America, but the kids might be more excited to hear it was the one-time stomping grounds of pirates. At the St. Augustine Pirate & Treasure Museum, they can see sunken gold, fire a faux cannon and read the secret book of legendary pirates. If they uncover 12 artifacts hidden around the museum, they even get a prize. Then take your pirate puzzling to the next level at Escape U. These escape rooms are challenging but not scary. The Escape the Fleet game has a pirate-y vibe, complete with ghosts and a replica of the St. Augustine lighthouse. What's especially unique is that you're welcome to bring the whole family. Seriously, even infants and toddlers if you choose, although this'll be a real hit with tweens and up. Let the team-building begin!
In the historic center of town, travel back in time at the 17th-century Castillo de San Marcos. Marvel at the grandeur of the former Hotel Ponce de Leon, now part of Flagler College, on a guided tour or stop into the courtyard for a free peek at the lovely fountain and architecture. Don't miss the older and even more opulent Villa Zorayda across the street that inspired the hotel. Modeled after a Spanish palace, the Villa Zorayda isn't one for little tykes, but older children will be fascinated by unusual artifacts like an ancient rug of Egyptian cat hair. Afterward, visit the Lightner Museum for three floors of incredible Victorian curios, including old-fashioned toys.
The highlight, though, might have to be the St. Augustine Alligator Farm Zoological Park. The tropical birds, lemurs, and piles of alligators and crocodiles (they literally pile on each other) are favorites. It's the only park with all 24 known crocodilian species. Use the coupon on their website to get a discount on admission, and make sure to save time in your visit to catch one of their live feedings. These guys really love to eat.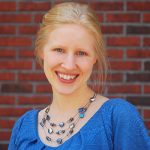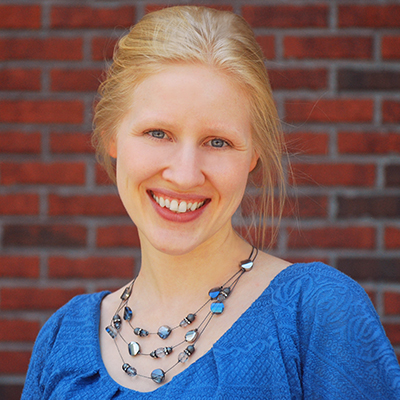 About the Author:
Cheryl Rodewig is storyteller, marketer, and award-winning feature writer specializing in travel. Her Venn diagram includes minimalism, waterfalls, French, and the em dash. Find her at 
cherylrodewig.com
 or on Twitter at 
@cherylrodewig
.