One mile deep. Ten miles wide. One hundred and sixty miles long. Covering 1.2 million acres in northern Arizona, Grand Canyon is a breathtaking act of geology. Teddy Roosevelt called it "the one great sight every American should see." The panorama from the rim is one of the most impressive sights in the world, but Grand Canyon is much more than just a pretty view. Hidden within its depths are fascinating creatures, geologic marvels, the ruins of an ancient civilization, and some of the best outdoor adventures in North America.
Where to Stay
Find family-friendly accommodations near Grand Canyon National Park from traditional hotels to private vacation rentals through Stay22.com:
Unfortunately, most Grand Canyon visitors step out of their cars, take in the breathtaking views, and then wonder what to do next. Don't be that visitor! Grand Canyon has it all, but it can be an incredibly overwhelming place. To really get the most out of a trip Grand Canyon, spend several days exploring the park's magnificent sights.
Day 1
Explore the Best of the South Rim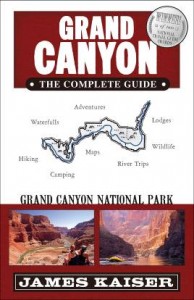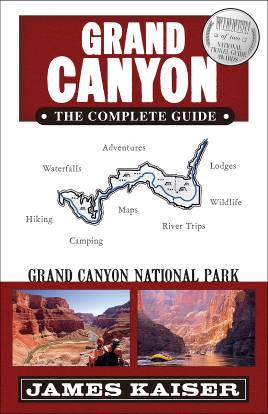 Start your adventure at the South Rim Visitor Center (75 miles north of Flagstaff , Arizona ), which offers excellent exhibits on the history and geology of Grand Canyon. Next walk to nearby Mather Point, which offers breathtaking views of the Canyon. (Note: If the crowds are bad at Mather Point, keep moving. There are plenty of other equally beautiful—and less crowded—viewpoints further on.) Free shuttles head to popular viewpoints, or you can rent bikes and enjoy riding from viewpoint to viewpoint along the rim. At Yavapai Point enjoy the brand new Trail of Time, a walkable timeline of Earth history where one meter equals one million years. Finish off your day with sunset at Hopi Point, which offers some of the best views on the South Rim, and then head to Grand Canyon Village for dinner at a historic park lodge.
Day 2
Hike Through Time
A handful of trails descend into the Canyon from the South Rim, offering a spectacular display of Grand Canyon's ancient geology. The Bright Angel Trail is the most popular trail in the park, but it often gets crowded in the spring, summer, and fall. A lesser known but equally beautiful option is the Hermit Trail, which starts from Hermits Rest at the end of Hermit Drive. From Grand Canyon Village catch the free shuttle to Hermits Rest, then follow the trail into the Canyon. As you hike past progressively older layers of rocks, keep your eyes out for big horn sheep, California condors, and fossilized reptile tracks. Bring plenty of food and water, and remember: hiking down is easy, hiking up is hard. Know your limits and give yourself plenty of time to return before sunset.
Day 3
Drive to Lake Powell
From Grand Canyon Village, drive east along Desert View Road, enjoying the South Rim's majestic eastern viewpoints as you head to the park's easternmost exit. After stopping at Desert View, which offers tremendous views of the Colorado River, exit the park and drive 100 miles north to Glen Canyon Dam and Lake Powell. Lying just north of Grand Canyon, 710-foot Glen Canyon Dam holds back four trillion gallons of Colorado River water, creating a shimmering lake in the desert. Take a guided boat tour of Lake Powell , then spend the night at a hotel along its rocky shore.
Day 4
Head to Grand Canyon 's Spectacular North Rim
From the dusty deserts surrounding Lake Powell, drive up into the forested plateau that forms Grand Canyon 's North Rim. Surrounded by a boreal forest more reminiscent of the Rockies than the desert Southwest, the North Rim offers one-tenth the crowds of the South Rim—but with equally spectacular views. Several great hiking trails wander through the pine forests along the rim, including my personal favorite: Cape Final, which offers panoramic views of eastern Grand Canyon and the deserts beyond. At night you can camp out at the North Rim Campground or stay in a cabin at the rustic Grand Canyon Lodge.
Day 5
Explore Grand Canyon by Mule
The 14-mile North Kaibab Trail, which descends 6,000-feet from the edge of the North Rim to the Colorado River, is one of the longest and most beautiful trails in Grand Canyon . But you don't have to spend multiple days backpacking the trail to enjoy its dramatic sights. Half-day mule rides are offered on the North Kaibab Trail, descending 2,300 feet through multiple rock layers. After turning around and ascending the trail (letting the mule do all the hard work for you), enjoy a snack or cocktail on the porch of the Grand Canyon lodge. Stick around for a spectacular sunset, then hang out next to the giant stone fireplace under billions of stars.
Bonus Day
Get in Touch With Your Inner Cowboy
If you've got the time (and the money), finish off your Grand Canyon adventure with a night at the Bar 10 Ranch, a spectacular working cattle ranch located along the North Rim. Horseback riding, ATV rides, skeet shooting, and helicopter tours are just some of the daytime activities available. After sitting down to a hearty Western-style supper, you can spend the night in a covered wagon outfitted with a comfy double mattress!
James Kaiser is an award-winning author of books about several national parks, and in honor of National Park Week and some of his favorite parks, he has written itineraries for road tripping families for a few of his favorite parks. Today's post gives families his tips on how to explore Grand Canyon National Park. James' book, Grand Canyon: The Complete Guide: Grand Canyon National Park, has won several awards, and has spectacular photos as well as great tips and information on how to best enjoy the park.