At a latitude of 64°08' N, Reykjavik is the northernmost capital city in the world. And with a population of around 120,000, it's also the largest city in Iceland.
Flying to Reykjavik from Minneapolis-St. Paul in the fall of 2014, I made the six-hour nonstop journey as part of a pre-packaged vacation through Iceland Air.
Part of our vacation package included lodging and a rental car. Icelanders drive on the same side of the road as the US and observe most of the same traffic laws. A country that loves its roundabouts, be sure to brush up on your right-of-way if you're not used to navigating the circular interchanges. Our rental car was a manual transmission; this is more common in Iceland (if you can't drive a stick, you might want to call the rental car company and inquire about reserving a vehicle with automatic transmission). The same goes for campervans in Iceland: whether the vehicle's manual or automatic is usually indicated on the page if you are booking online. This narrows down the search and shifts the focus to the features and amenities of the camper.  
Approximately the same size as the state of Kentucky, if you are traveling to Iceland, allow at least 5-7 days to fully explore Reykjavik and journey out along the country's Ring Road/Route 1. We traveled in the direction of the Vatna Glacier, the largest and most voluminous ice cap in Iceland, but regretfully only made it as far as the town of Vik. Another iconic destination we failed to visit was the Blue Lagoon geothermal spa.
Laugardalur Swimming Pool
In doing some pre-trip research, I discovered the Laugardalur Swimming Pool, Reykjavik's largest geothermal pool, is a much better option for kids. The complex houses a lap pool, children's pool, waterslides, and an oversized hot tub (aka "pot tub"). Admission works out to about $5 US, compared to $90 US for the Blue Lagoon. As we traveled through various cities along Route 1, we observed most towns have a mineral swimming pool that is both kid-friendly and easy on the family budget.
Reynisfjara
If you love the great outdoors, you will love Iceland. A country brimming with waterfalls, trails, and black-sand beaches, pack hiking shoes, a reusable water bottle, rain gear, and plan to dress in layers. We loved the black pebble beach and columnar basalt rock formation at Reynisfjara (just outside of Vik). Depending on when you visit, you may see migratory puffins nesting on the side of the cliffs.
Not to miss is Geysir Hot Springs and Gulfoss Falls, two attractions within driving distance. This year I finally made it to Yellowstone National Park and my takeaway was how much better I liked Geysir. Why? The eruptions happen much more frequently and you can stand closer to the action. Gulfoss Falls may be the most impressive waterfalls I have ever seen; 1000 times less commercial than Niagra Falls, visiting Gulfoss is a humbling experience.
Geysir Hot Springs

It's in Pingvellir National Park where you can stand between the Eurasian and North American tectonic plates on the top of the Mid-Atlantic mountain range. Iceland does have frequent seismic activity and this photo opportunity was rushed out of paranoia. Pingvellir has many other stopping points and you could easily spend the better part of the day inside the park.
Hot Spring Park in Hverageri
Hot Spring Park in Hverageri
Our favorite unexpected find was the Hot Spring Park in Hverageri. For about $2 US (kids 12 and under are free) you can wander along hot streams pouring out of a 254 meter deep well that range between 90 and 36°C. If you go, plan to spend an extra $1 to boil an egg in the water—cooking times vary between 10 and 12 minutes and you can enjoy your egg in the greenhouse with a cup of coffee and cream.
Bonus Grocery Store
On the subject of general travel tips, know that most Icelanders speak conversational English. You will pay more for food and gas, but most hotels have a filling breakfast with meats, cheeses, and bread. We stopped at the "no frills" Bonus brand grocery store and loaded up on snacks and sandwich items.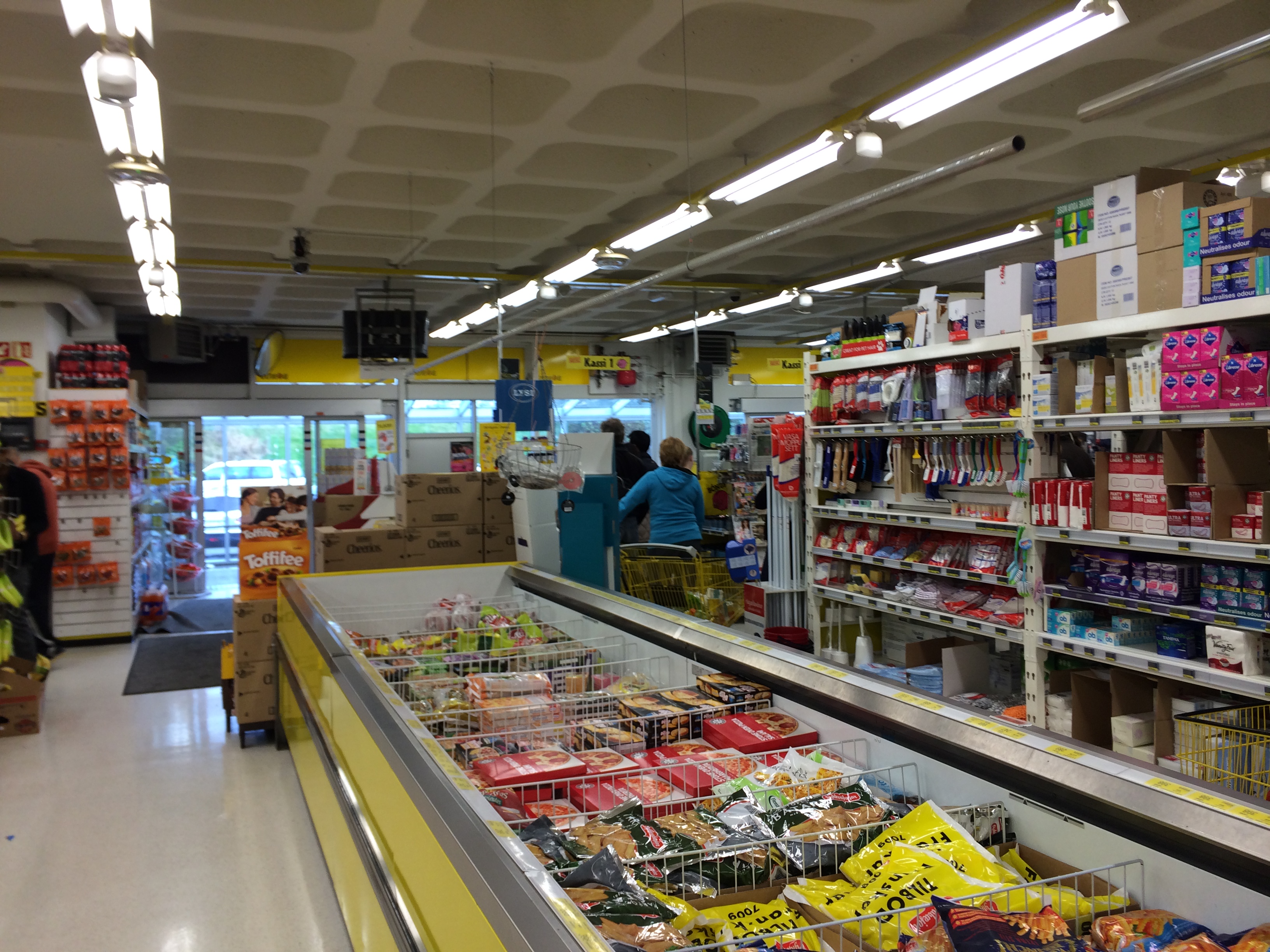 As you travel around the country, you'll notice whimsical, colorful playgrounds for kids of all ages. We especially loved the playground at the Klambratún city park in Reykjavik because it had a fun zip line and grassy mounds for kids to play on.
In six days we barely scratched the surface on the various parks and attractions Iceland has to offer; I'd love to go back and visit the Northern part of the Island sooner than later. Do you have a favorite tip for family travel in this fantastic European destination? Leave a comment below.
Happy Trails!