Another full road trip season passed here at Road Trips for Families and it's time to reflect on our adventures, the paths we traveled and the people we met along the way.
This time last year I set a goal to publish eight to ten new stories each month for the duration of the year. I'm proud to say this entry fulfills that self-imposed commitment and in the process I've managed to write about most of our international travel as well as beef up content for the rest of the country. In celebration of the 100th anniversary of our National Parks, I created a place for National Parks content and offer some general trip planning advice to get you going on your own epic road trip.
A good portion of our travel this year centered around exploring our new home state (Oregon) with trips into Washington and California. In May, I journeyed through Idaho, Wyoming, and South Dakota, staying at AmericInn hotels as part of the #InntoWin campaign. This adventure took me through Yellowstone National Park, Craters of the Moon National Monument and Preserve, Grant Teton National Park, and (my favorite) the hot springs in Thermopolis.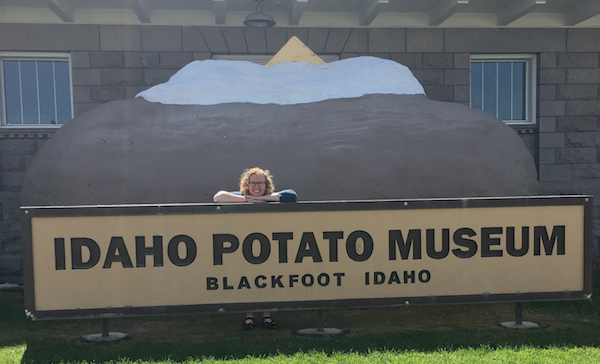 Beyond this travel site, I continued to submit many print and online stories for Group Tour Media, wrote a fun piece for Travel Oregon, and recommended a 48-hour itinerary in Eugene, Oregon on RoadTrippers.com (see the entire list of shameless self-promotion on JulieHenning.com). In September, I attended the VEMEX conference for the first time and hope to find myself back in Europe over the next few years. If you have plans to attend TBEX in Hunstville, Alabama, look me up!
For 2017, my plan is to write more itinerary-based stories focused on what are considered "touring roads." Think California 1 Highway Discovery Route or what to do between Ashville and Nashville. We'd like to get back to New England (hint hint: contact us) as well as the Southeastern states (world's largest pistachio or bust!). I will also be introducing you to a few of my favorite mentors; brilliant writers with millions of miles traveled between the lot.
Is there something specific you'd like to read on RoadTripsforFamilies.com? Please send us an email or leave a comment below.
Otherwise, happy trails and happy new year!