Snowmass is the area of Colorado surrounding Aspen, a town known for skiing, high-end shopping, and restaurants. Snowmass may not be the first area you would consider for a summer vacation — but there are plenty of summer activities to do in this constellation of mountain towns. People usually visit Snowmass in the wintertime to go skiing, but from e-bike rides to fly fishing there are tons of fun activities to do in the off season.
Fly Fishing in Basalt
Basalt, Colorado, is a quaint town located on the Roaring Fork River. Famous for its incredible fly fishing, Basalt gives visitors the opportunity to engage in world-class fishing while immersed in the beautiful Seven Castle Mountains. These rapid waters are home to a myriad of different types of trout.
Fly fishing couldn't be more different than regular fishing, which involves casting a line and patiently waiting on the bank for a bite. Fly fishing is a continuous process of casting and reeling while wading in the water. This makes it more exciting for kids who would rather look at their phones than closely watch their line for a bite!
While you're in Basalt, make sure to get some fish tacos at the Tipsy Trout, where you can enjoy a nice meal beside the river bank.
Woody Creek Tavern / Trail
The Woody Creek bike trail is the perfect trail for a relaxing pre-lunch cruise. After an easy breezy ride down Woody Creek trail on a rented e-bike, pull up to Woody Creek Tavern for some burgers and a refreshing drink. The beautiful bike trail is friendly to novice mountain bikers but is even friendlier to those who opt for the more technologically advanced version — the electric bike. These bikes have varying degrees of assistance that can be turned on at any time, making them a perfect option for people of all ages and abilities. For more information about renting these bikes check out Silver City Cycles.
Crown Mountain Park in El Jebel
Crown Mountain Park is a perfect place for a leisurely walk without compromising the scenic views one might get on a hike. Located on the edge of Basalt in El Jebel County, this park has a breathtaking view of Mount Sopris. This is easily the most overlooked spot in Snowmass because it is relatively hard to find. It's best to follow the Google Map trail location pin rather than just routing to the park itself. There is a sprawling lawn, dog park, and a newly built playscape. The wide, mile-long sidewalk that encompasses the entire park is perfect for a walk, run, or anything in between. Also the park hosts the annual Snowmass Hot Air Balloon Festival!
For more information about planning your trip to Snowmass visit gosnowmass.com!
Article and photos by Abbey Archer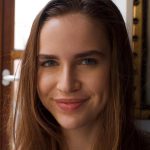 Abbey Archer primarily writes lifestyle articles related to feminism and wellness. She is a student at Southwestern University where she is the media manager / co-editor and chief of the school newspaper. Find more of her articles on https://abbeyarcher.medium.com and https://megaphone.southwestern.edu.