Road trips can be small but stellar. Case in point? This micro road trip from Winter Park, Florida, to Sanford, Florida. If you're visiting Orlando to do Disney, it's just a few minutes north to discover great food, fun attractions, lots of nature, and the real Florida beyond the theme parks.
Day 1: Welcome to Winter Park
Winter Park is stylish and scenic, a city of lavish lakefront homes, brick-lined streets, and trees hung with Spanish moss. Start your day early because there's lots to do here.
Indulge in the Pastries Downtown
I'm not sure why Winter Park has so many bakeries, but so it is. Which should you visit? I recommend Choulala Fine Pastries downtown. Pronounced "shoo" as in choux pastry, Choulala is a pastry shop in the true French tradition (the owner is French, and the chef trained at Le Cordon Bleu), meaning they make everything from scratch. You can taste the difference: airy pastry, vibrant flavors, real mangos in the gelato, homemade jam in the strawberry cake. But they also keep things fun, like topping a cream puff with Fruity Pebbles.
Try their Park Picnic Box. It includes one eclair, three macarons and three cream puffs — and choosing flavors is half the fun. Go authentic (lavender) or creative (lemon poppyseed) or fusion (PB&J). Everything is delicious, but we loved the amaretto cream puff and caramel macaron best.
Their coffee from Sanford's Wavelength Coffee is the perfect complement, When it's hot out, get it as an affogato and grab a gelato for the kids. Then mosey on down Park Avenue to enjoy the picturesque shops, side streets and greenery, even a koi pond. It reminded me of Europe.
Stop and Smell the Flowers
There are so many parks and gardens in Winter Park, and most, including these four, are free!
Swing By Oviedo
The city of Oviedo is on the way to Sanford and worth a stop for a visit to Arcade Monsters, especially if you love vintage games. It has over 200 games, from pinball machines to computer games to video games. Challenge the kids to a skee-ball tournament or introduce them to one of the games you played growing up. It's good old-fashioned fun. Their family pass offers unlimited play.
Before leaving town, see why everyone raves about Kelly's Homemade Ice Cream. Choose from their signature or seasonal flavors. The latter change monthly and, right now, include carrot cake with swirls of cheesecake icing and spices and a refreshing cherry vanilla. They're also taking COVID quite seriously with a separate entrance and exit.
Out front, there's a patio, some chalk art for hopscotch, a Little Free Library and paved walking trail for a fun afternoon.
Wind Down in Sanford
After a full day, it's time to relax. We checked in at the SpringHill Suites Orlando North/Sanford. It had all of the amenities we needed, including a pool and even a hot breakfast — which shouldn't be taken for granted right now — plus a kitchenette, a must for road-tripping.
The location is convenient, right off the interstate, and we found a place nearby that serves the best bowls, pitas, soups and salads: Olea Mediterranean Grill. We love fast casual restaurants when they're healthy and unique, and that's just what Olea offers. (And they have a couple other locations in Central Florida, so road-trippers, take note.)
You can build your own entree, topping your pita, lettuce, rice or couscous with meat, cheese and veggies, so everyone in the family gets exactly what they want. They specialize in fresh, handmade cuisine as we discovered with their made-from-scratch spreads (tzatziki, hummus, harissa, etc.). I recommend the gyro pita and a falafel or steak bowl, but I hear the Greek fries are incredible.
Dine in or get it to go and enjoy in one of the area parks.
Day 2: Bears and Brats in Sanford
After sleeping like the dead, we woke up early enough that we decided to try to spot some bears in the Black Bear Wilderness Area, just 3 miles up the road. Spoiler: No bears, but we did see lots of birds, lizards, a snake and several dogs. And the shaded trail was a great way to burn some energy before heading downtown.
Sanford's historic downtown is quaint and walkable. Adults will appreciate that it's packed with breweries while kids might be more drawn to its dedicated marshmallow shop. Whatever you do, visiting Hollerbach's Willow Tree Cafe? is a must.
Celebrating its 20th anniversary this year, the restaurant was founded by a German guy with a passion for his country's food, drinks and culture. Now, it's an institution in the city, expanded to include a deli, Magnolia Square Market, and a clothing store, Hollerbach's Outfitters, where you can absolutely find dirndl and lederhosen.
Portions are hefty, in true German style, and the flavors are rich and authentic. One of the things I appreciated about Hollerbach's is that you can order something indulgent, like their brats or schnitzel, or try something light, like their chicken salad. The latter was creamy and nutty and even better paired with their fresh fruit and bread.
Kids menu: Little ones can fill up on the "Kinder Mac & Cheese," sausage, schnitzel and more, with fruit and gummy bears on the side.
Day 3: Morning at the Zoo
It's best to visit the Central Florida Zoo & Botanical Gardens during the morning when the animals are most active, so aim to get here when they open. They have playful otters, macaws that say hi, big cats, a petting zoo and more, but the wildest experience might be the rhinoceros encounter.
For an extra fee, you can book a spot on PJ's calendar. PJ is a one-horned Indian rhino, and yes, you can pet him! His skin is rough but sensitive. A zoo expert told us he can feel the tiniest fly land on his back. You'll learn lots more about rhinos and what life for PJ is like. You'll even get a family photo with him, possibly the most unusual souvenir you'll bring back from Florida.
There's also a treetop course, carousel, playground and giraffe feeding ($5), so kids will have plenty to keep them entertained. In the north of Orlando area, this zoo is the No. 1 family attraction for good reason.
Heading Out
Before you leave Sanford, get a pick-me-up for the road at Raw Press Juice Co. We split a kale wrap for something light and savory, but you can also refresh yourself with an açai bowl. Kids love the Blue Monster Smoothie.
Fun fact: Blue Majik, which comes from spirulina, turns the smoothie blue. Your kids won't taste it, but it's all natural.
It travels well if you need to get going, but you can also walk down to the waterfront for lunch with a view. What should you do next? From downtown Sanford, you're only 40 minutes from Orlando and an hour from Disney World. Or continue north. Check out our guides to Daytona Beach, St. Augustine and Jacksonville.
Remember, it's important to know that when you travel, safety is very important. For safe driving, follow the laws and rules of the road and never forget what you learned from the DMV written test.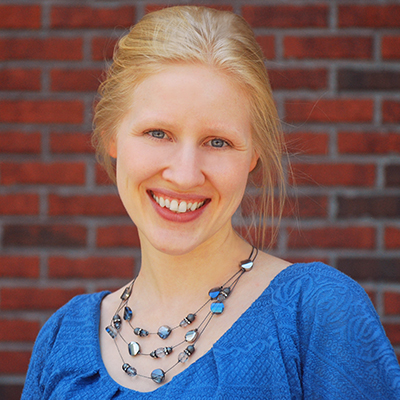 About the Author:
Cheryl Rodewig is storyteller, marketer, and award-winning feature writer specializing in travel. Her Venn diagram includes minimalism, waterfalls, French, and the em dash. Find her at
cherylrodewig.com
 or on Twitter at 
@cherylrodewig
.