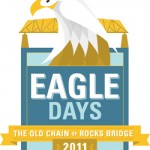 Eagle Days — St. Louis, Missouri
January 15 & 16
The Chain of Rocks Bridge was constructed in 1929 and became part of historic Route 66 in 1936. Now, one of the world's longest pedestrian and bicycle bridges, it's also the site of Eagle Days. During the winter, the bald eagles come to feed on the Mississippi River, and form one of the largest concentrations of the birds in North America. The bridge is prime viewing area, and Eagle Days provides some extra excitement in the form of live educational programs, viewing scopes, full-size eagle's nest for up close viewing, warming tent (super handy!), living history demonstrations and more.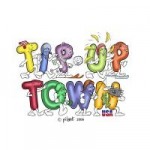 Tip Up Town – Houghton Lake, Michigan
Last Two Weekends in January
Ask anyone in Michigan to borrow a tip-up and they'll take you out to the garage looking for a bucket of ice fishing gear. Combining serious sport with wacky fun, Houghton Lake, Michigan has its biggest celebration of the year when most people hibernate or head south for a few months. Tip Up Town (TUT, for short) draws area food vendors, 5K runners, polar bear plungers, parade-goers, and fireworks enthusiasts. If you're driving in from out of town, most area hotels pull down their "no vacancy" signs the last two weekends in January every year (make your reservation in advance). Chances are if you can't find a room, you'll still find a nearby parking spot (many people ride in on snow mobiles or sleds).
Polar Bear Jumpoff and Ugly Fish Toss
Seward, Alaska
There are a number of extreme activities to partake in — but what would you expect for Alaska? First, show your support for the American Cancer Society at the Polar Bear Jumpoff  by dressing in the craziest costume you can think up and then jumping into the 35-degree Resurrection Bay. After your heart is deemed sound and you're warmed up, enjoy ice bowling, oyster slurping and the Ugly Fish Toss. The family that tosses fish together stays together, right? Start out at close range and then move further away, tossing an ugly salmon between partners. But that's not all! Pick from a parade, dog-sled races, goofy golf, bed making contest, seafood feed, craft fairs and a dog weight pull to round out the weekend.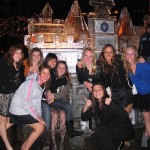 St. Paul Winter Carnival – St. Paul, Minnesota
January 27–February 6
In it's 125th consecutive year, the St. Paul Winter Carnival claims bragging rights to the nation's oldest running festival. Drawing over 350,000 visitors each year, the Winter Carnival runs in downtown St. Paul, Minnesota for over two consecutive weeks in typically some of the coldest weeks of Minnesota winter. With entire-family events ranging from a parade, dog sled race, giant snow slide, public ice skating and even competitive winter sport, the St. Paul Winter Carnival is probably best known for the ice and snow carving application and the resulting works of art. For the most magic, make sure to visit the Crystal Courtyard and Ecolab Ice Maze at night.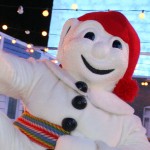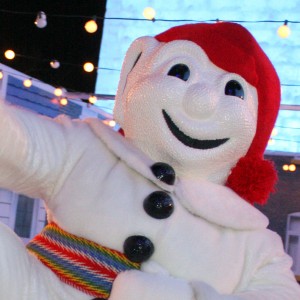 Québec Winter Carnival – Québec City, Québec , Canada
January 28–February 13
Nowhere else in North America will you find a winter festival so grand and so steeped in tradition as the Québec Winter Carnival. It is a northern counterpart to Mardi Gras in New Orleans—both festivals tracing their roots back to the French presence in the New World—and nearly a million visitors participate in the festivities. Presiding over the carnival is Bonhomme Carnaval, a snowman with the traditional red tuque and arrowhead sash. A huge ice palace is built for him in town. There are several elaborate parades, including a night parade with illuminated floats, and die-hard paddlers compete in a canoe race on the St. Lawrence River (this is winter, remember). While there is certainly a party atmosphere surrounding the festival, families will not lack for ways to join in the fun. So put on some red, grab your favorite plastic trumpet, and head north!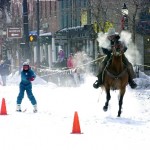 Steamboat Springs Winter Carnival – Steamboat Springs, Colorado
February 2–6
You haven't really taken in all that winter has to offer until you see a 10-year-old being pulled on skis by a horse in full gallop down the main drag of Steamboat Springs. Skijoring, from the Norwegian skikjøring meaning "ski driving," is just part of the fun at the Steamboat Springs Winter Carnival. This annual festival takes place in Steamboat Springs the first week/weekend in February. Centered around a boggling variety of competitions, the event brings tons of snow to Main Street. The street is lined with snow sculptures as the Steamboat Springs High School Skiing Band glides through town. All of this is capped off with the legendary Lighted Man and an impressive fireworks show. About 5,000 spectators make this a rather intimate festival and preserves Steamboat's small town charm.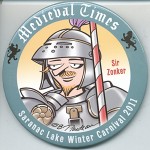 Saranac Lake Winter Carnival – Saranac Lake, New York
First held in 1897, the Saranac Lake Winter Carnival is the oldest winter carnival on the eastern US. The 10-day festival includes two parades and two fireworks presentations over the world-famous Ice Palace. The Ice Palace has its history in the village's ice industry, and is still constructed the same way it was in 1898. Community members volunteer to construct the palaces, which have a different theme each year. There are also plenty of Nordic sports to keep the kids busy. The Ladies' Frying Pan Toss is a crowd favorite, as is the Women's Civic Treasure Hunt. Get out your snowshoes for races and snowshoe softball. The carnival is also famous for their yearly buttons, designed by Saranac Lake resident Garry Trudeau, the Doonesbury creator.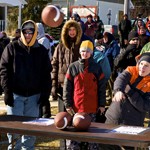 Fish Creek Winter Festival – Door County, Wisconsin
February 4–6
Known for sailing, fish boils, and cranberry season, Door County, Wisconsin is as much a winter-wonderland as it is a summer vacation destination. Crossed with ski trails and snowshoe paths going over the river and through the woods, area residents and winter-hardy visitors have been attending the Fish Creek Winter Festival for the past 24 years. 2011 winter festival events include skiing by candle light, kite making, a soup benefit, parade, music, raffles, a chili cook-off, games, and beer and brats (of course). Designed to be both family-friendly and action packed, a winter weekend in Door County will warm your sun-starved soul. Oh, and you don't want to miss the world debut of human foosbal (don't ask, just go).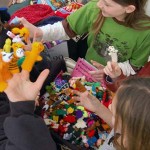 Bend Winterfest – Bend, Oregon
February 18–20
It takes a week to build the rail jam in Bend's Old Mill District. Fifty dump trucks bring snow from nearby Mt. Bachelor to create a venue where skiers and snowboarders can compete, surrounded by throngs of weather-braving spectators. The Bend Winterfest draws visitors from all over. There's a Nordic skiing competition as well as a contest that pits artists who work in ice and snow against each other for cash prizes. The festival's market features local artists and craftspeople as well as samplings of the town best food and wine. And for families, the Oregon Museum of Science and Industry (in Portland) brings exhibits to supplement all the fun in the kids' craft area.

La Fiesta de los Vaqueros — Tucson Rodeo
February 19-27
The world's longest non-motorized parade draws over 200,000 people each year, and it's such a big deal in Tucson that schools and many local businesses close so everyone can participate in the celebration. La Fiesta de los Vaqueros (loosely translated "the cowboy festival") began in 1925 and today the Tucson Rodeo is one of the top 25 professional rodeos in North America. While enjoying the typically warm Tucson weather, take a trip to the Tucson Rodeo Parade Museum. The building was originally home to the first city airport hanger and you can see over 100 buggies and wagons as well as Old West artifacts and western street with shops.