Depending on where you live, you might not be thinking about camping around the holidays. When the snow gets about knee high, our family tends to wimp out on spending a night outdoors. But if you have a camper in the family, this means you're missing out on a gold mine of ideas. Here's a short list of some great gear for your family camping adventures. Some of it's for kids; some for adults. Our only guideline was to find great gifts that would fit in a jumbo holiday sock.
First introduced to guide hunters back to their blinds in the dark without spooking the game, campers have begun to find numerous uses for TimbukTek's FireBUGS. These small LED lights are light sensitive and turn themselves on when it gets dark. Leave one near the entrance to your camp and you will be able to follow it back from a midnight run to the outhouse. Better yet, leave a trail of lights to a nearby field and go out stargazing at night without being blinded for 20+ minutes by the glare of flashlights and lanterns. A pack of six (five green and one red) come with 12 batteries. They can be stuck in a tree by an attached pin, or clipped to a branch by an alligator clip. ($24)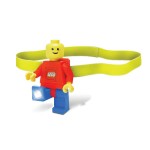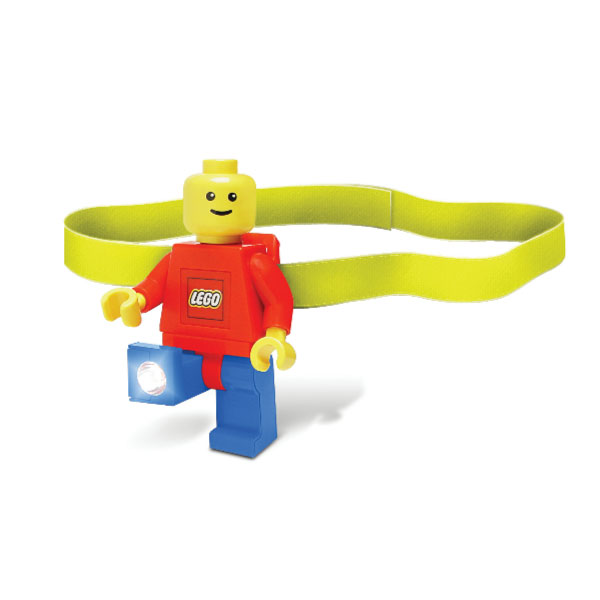 Keeping It Light (get it? light?)

Kids like camping gear as much as mom and dad. Get the younger ones excited with their own camping light. The LEGO Head Lamp is a fun option, and because it's hands-free they'll spend more time watching where they're going and less time trying to shine a flashlight in their brother's eyes. The LED bulb is located in the bottom of the LEGO guy's foot and can be directed up and down (the leg moves, you see). Made by Play Visions, if you visit their site you will also find a LEGO hand-cranked flashlight and a regular battery-powered flashlight (they call it a "torch"). (Under $15)
When I was a kid, one of the greatest Christmas presents was a Swiss Army Knife, and because I inevitably lost every one, I received several over the years. Times have changed. The Swiss Army Knife is still a classic, but campers these days are have found a replacement in the Leatherman tool. In fact, the Leatherman I keep in my pack today is nearly 20 years old and looks quite dated next to the new Leatherman Skeletool. Lighter and more ergonomic than the original, the blade on the Skeletool can be opened without un-butterflying the entire tool. It may not come with a spoon and plastic toothpick, and it may be a bit pricier than most of the items on this list, but this one will be the classic people remember 30 years from now. (Around $50)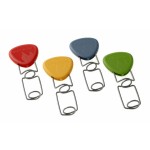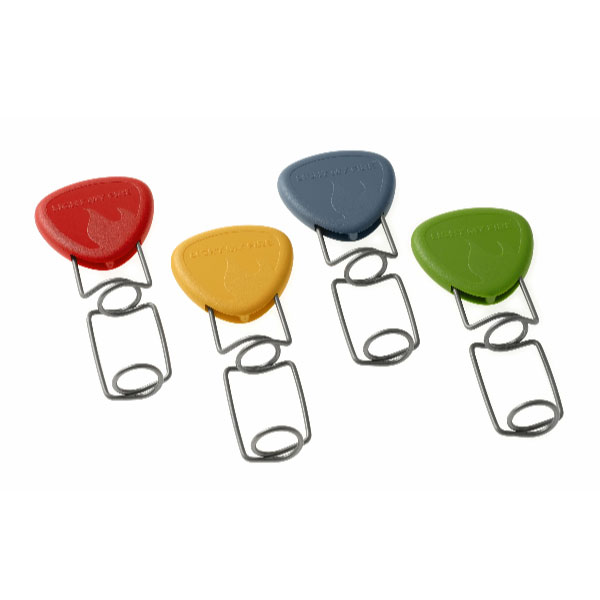 How Do You Improve on a Stick?

Tired of trying to cram cold hot dogs on the end of a stick? Wish you didn't have to wait for someone to whittle a point thin enough for your fragile marshmallows? Or even worse, have you had enough of long roasting forks that don't quite fit in any of your camping bins?  In keeping with the theme (that is, gifts small enough to fit in a stocking), I submit for your consideration one of the handiest little camp cooking tools you'll find—Grandpa's Fireforks. I can almost guarantee that the look you'll get when they pull these out of the sock won't be the ones you record for the scrapbook. Instead, their expressions will likely say, "Huh? You gave me wire?" But clip these wires on the end of any stick and you have an instant roasting fork. Dainty enough for making s'mores and sturdy enough to roast a fish, the Fireforks weigh next to nothing and can go anywhere.  The company that makes these also sells a unique Spork—the only one I've seen that has both a complete fork and spoon, plus a cutting edge. (Under $5)
Giving people socks for Christmas gets a bad rap. Frankly, I wish I received SmartWool socks every year (eh-hem, hint?). For people who love the outdoors, there are few socks as comfortable. SmartWool socks have an elasticized arch and no obtrusive seam at the toe. The company offers whole lines for different activities. I prefer the light hiking for day-to-day, but in colder weather the medium weight hiking sock does the trick. These socks are such a treat, that when we travel we will often use our "fun money" to buy a couple pair. ($25+)
GPS receivers are all the rage these days. And while they may be great for geocaching, the experts all say that when you're on the trail GPS is useless unless you know the basics of orienteering. And there's no better way to get a handle on backwoods navigation than learning to use a compass. Personally, I like a compass a mirrored compass—it's a little easier to line up with landmarks, and the cover protects the compass when it's bouncing around in your pack. The Brunton 15TDCL is a nice choice, but there are others out there. These are sold online through the Brunton site or REI.
A good compass is a tool, and good tools should be used. Most states have somewhat active orienteering communities. A little like geocaching, orienteering competitions pit teams and individuals against each other in a race to navigate over unfamiliar terrain with just a map, a compass, and a list of bearings to guide them. This is a great activity to do with kids. Teaches them solid skills and gets the whole family outside. And just think, it can all start with a stocking on Christmas morning. ($40+)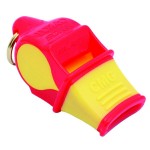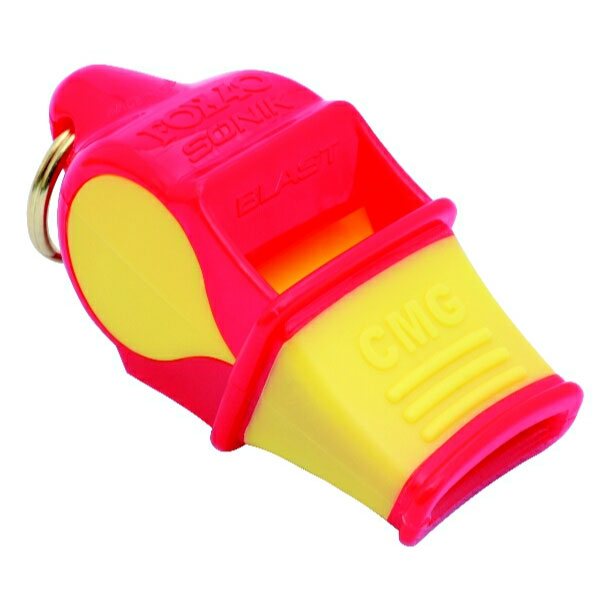 A Holiday with all the Bells & Whistles
There's a lot to be said for having a whistle in your pack when heading into the great outdoors. Small, light-weight, and easy to tuck into a knapsack, a good whistle can pack a wallop. In situations that call for you to be loud, really loud (scaring away a bear or signaling a distant search party), there's no better tool. And they've proven handy in numerous travel situations as well. 
You can find Fox 40 safety whistles at many outdoor retailers. Unlike the whistles used for sports (remember those shiny nickel-plated brass numbers with the pea in the chamber?), Fox 40 safety whistles are "pea-less." That means they work when wet. Cheap as far as gifts go, this might be the one that proves invaluable. (Around $5)
Titanium sporks are nice when you're ultralight backpacking, but when car camping as a family you can afford to carry a few luxuries. To-Go Ware's RePEaT Utensil Sets are made from bamboo. (The carrier is made of recycled plastic.) This green alternative to disposable plastic flatware was designed to last. A carabiner on the back keeps the utensils handy. Also a nice way to class up a picnic, or whenever you're eating on the run. (Under $13)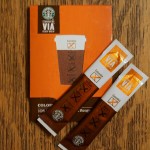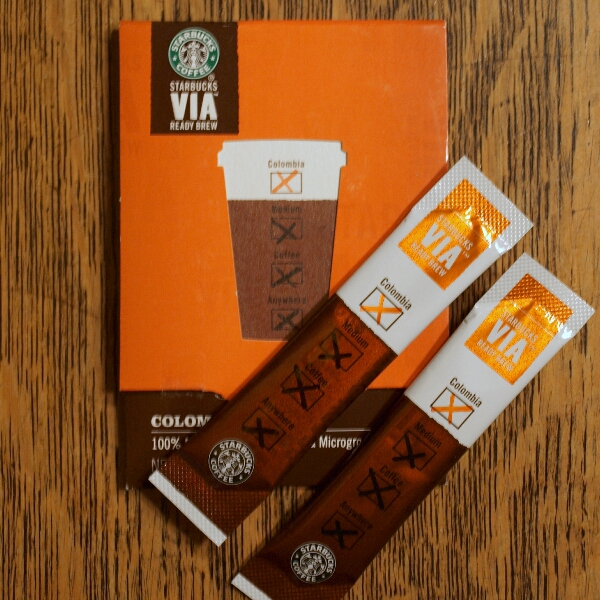 Go Ahead and Sleep In—This Coffee Almost Makes Itself
Not everyone likes a cup of coffee in the morning when camping, but those who do like it hot and they like it early. Save time with Starbucks VIA Coffee. The brewmeisters at Starbucks worked on this for years. This isn't Maxwell House or Sanka (though they do have a decaffeinated option). This stuff is the real deal—and all you have to do is boil some water and pour it in. There are no grounds to clean up, no pot to wash. Just rinse your cups and you're good to go.  Starbucks instant comes in single-serve packets. The shop offers different flavors, including seasonal blends. (About $1/cup)
For some folks the prospect of taking the kids to the mall is overwhelming—so the thought of pitching a tent at a campground for a weekend outdoors is enough to send them screaming. Some families don't have a tradition of camping to draw on to guide their experience; others went camping all the time, but because their parents did all the work, they missed out on some of the nuts and bolts? Whatever the story, Goldie Gendler Silverman has written the perfect guide for parents: Camping with Kids (Wilderness Press). The book touts itself as "the complete guide to car, tent, and RV camping," and Silverman has packed it full of good advice, from planning what to make for dinner to packing the days with unforgettable activities. ($13)