One of the best parts of road-tripping is adding new destinations to your list as you zigzag across a region. And Central Florida — popular with travelers thanks to Orlando and Tampa — has so many more places worth exploring.
Where to Stay
Find family-friendly accommodations in Titusville, Florida from traditional hotels to private vacation rentals through Stay22.com:

The road-trip-friendly cities in this list are easy stops to add on as you're passing through but also worth a vacation of their own. Better still, they're affordable for families on a budget. Here's what you shouldn't miss.
1. Titusville
Located along Florida's eastern shore, Titusville is the gateway to the Space Coast. Think rocket launches, water sports and unlimited seafood.
Brevard County Enchanted Forest Sanctuary: This 470-acre preserve really is a little magical. Explore hiking trails and get glimpses of wildlife. Don't miss the education center, designed especially for children to learn more about the nature they explored.
Dixie Crossroads: This may be a restaurant, but it's a longtime local attraction, too, featuring shrimp statues, murals and a pond where you can feed fish and turtles. They're famous as the birthplace of rock shrimp, and they serve some of Florida's finest wild-caught seafood. Kids will enjoy the po'boys or chicken tenders. We were blown away by the cod — the best we've ever tasted.
American Space Museum & Space Walk of Fame: If you have aspiring astronauts, you need to go. This museum covers space history, stories, artifacts and everything else. There's even a Discovery Room for little ones.
Where to stay: Fairfield Inn & Suites by Marriott Titusville Kennedy Space Center, right off I-95 for convenient access, offers great amenities and service at an affordable price.
2. Lake Wales
Toward the southern end of Polk County, which lies at the center of the state, you'll find Lake Wales. The county is better known for Lakeland and LEGOLAND (which you should absolutely visit), but Lake Wales has one of the state's best attractions.
Bok Tower Gardens: Along with palm trees and flowers and landscaped gardens designed by the famous Frederick Law Olmsted there's a "Singing Tower," a carillon where you can hear bells rung in concerts throughout the day. The highlight for families is the Hammock Hollow Children's Garden, featuring fairy houses, music-makers, climbable art, a boardwalk and more.
Taco Riendo: Bok Tower Gardens has a cafe on-site, but we stopped by the nearby Taco Riendo to pick up some homemade Mexican food, and I'm so glad we did. Opened in 2019, the food truck features authentic eats at unbeatable prices — many $2-$3 or less. Tacos and tamales are popular, but the quesabirria, a crunchy, cheesy masterpiece filled with slow-cooked beef and dippable in the spicy side soup that comes with, is a true indulgence. I liked their burrito best, perfectly balanced in flavor, filling but not too rich. Want a lighter snack? I recommend the tostadas.
Tip: Get to Bok Tower in the morning, when the weather is mild. Then head to Taco Riendo, less than 5 miles down the road, to bring back lunch. It's a nice mid-day break that lets you enjoy the grounds longer. Also, a cup of their pineapple or hibiscus water will keep you refreshed in the Florida sunshine. Garden admission is good for the whole day.
Florida's Natural Grove House: It's only open on weekdays, but the Grove House is completely free. You can check out the exhibits about Florida's citrus industry, watch the film in the theater, browse the gift shop and tour the orange groves. Lots of great souvenirs!
3. Sebring
Though famous as the home of an international raceway, Sebring otherwise favors a laid-back way of life. There's still plenty to do, from blueberry picking in the spring to a children's museum. We took a more relaxed approach on our visit because sometimes you need a little R&R.
Inn On The Lakes: This top-rated hotel in Sebring is a destination unto itself. Fronting Lake Jackson and just five minutes from the historic downtown, Inn On The Lakes has everything you need for a luxurious stay — a spa, gourmet restaurant, fitness center and a pool overlooking Little Lake Jackson. Yet it's casual and family-friendly. The rooms are upgraded with kitchenettes and walk-in showers plus a modern aesthetic, softened by homey touches. We didn't want to leave, and you won't either.
COVID-19 note: Breakfast is included, and to keep everyone safe, they'll bring it right to your room. No worries about eating in a crowded dining room, and you pick when you want it delivered. Unlike the typical continental fare, it's not a buffet but rather a choice of two thoughtfully prepared restaurant dishes (the sandwich came with cranberry mayo and we loved it), which far exceeds the usual free breakfast experience.
Highlands Hammock State Park: Just 10 minutes east of the hotel is one of the true "hidden gem" state parks of Florida. There's plenty of wildlife spotting along the nine trails, the most scenic of which is a boardwalk through a cypress swamp. You can easily spend the day here, and your whole carload gets in for only $6.
4. Melbourne
Melbourne is only an hour from Titusville, so it's easy to do both of these cities on the same road trip. It's a slice of small-town Florida, filled with art, parks, beach life and great food.
Downtown: Do a scavenger hunt for the many murals or enjoy the surf and sand at Melbourne Beach. We liked Cane Creek Promenade, where manatees and other wildlife congregate, and  the cute shops and cafes along historic New Haven Avenue and side streets.
Jacqueline's Bakery and Cafe: This artisan French bakery is your go-to spot if you need a picnic. They serve delicious sandwiches on fresh bread made daily (see the feature pic), plus ice cream, viennoiserie, coffee, pastries and more. Owner Jacqueline Dittmore, who trained at two culinary schools in Paris, including Le Cordon Bleu, has poured her heart into the cafe, and it shows — from the crumb of the chewy baguettes and the buttery, flaky croissants down to the themed decor. Look for their second location in Suntree, a few miles north, later this year.
Fin Expeditions: Just up the road in Cocoa Beach, our evening tour with Fin Expeditions was the highlight of our trip, the best way to wrap up our day. Picture this — you kayak through a narrow mangrove tunnel, then emerge into an open lagoon lit by a brilliant pink sunset. Your guide points to a water spray nearby. Yes, that's dolphins. Magic? It felt like it. They have daytime tours as well, and they're accessible for all skill levels. A tandem kayak is especially fun for families.
Brevard Zoo: Watch spider monkeys at play or a jaguar taking a well-deserved nap. There are more than 900 animals to see and learn about. For a different spin on the usual zoo visit, add on a kayak tour past habitats for zebras, lemurs, giraffes, impalas and more. Go early to catch the animals at their most active.
Where to stay:
The hot breakfast and great prices are two standout features of the Holiday Inn Express & Suites West Melbourne. The rooms are immaculate, and the hotel is even pet-friendly if you're road-tripping with your furry family members. There's also a fitness center, outdoor pool and a free shuttle with a 10-mile radius that includes the airport and downtown. And the location, at the intersection of I-95 and U.S. 192., is ideal. You can get anywhere you need to quickly.
If you're ready for more Florida family road trips, I-95 will take you south to Palm Beach Gardens and Miami or north to St. Augustine and Jacksonville. Every corner of Florida is different. Have fun exploring!
About the Author: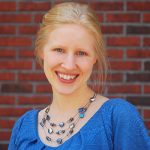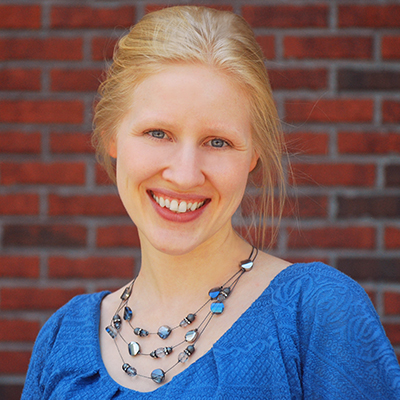 Cheryl Rodewig is storyteller, marketer, and award-winning feature writer specializing in travel. Her Venn diagram includes minimalism, waterfalls, French, and the em dash. Find her at 
cherylrodewig.com
 or on Twitter at 
@cherylrodewig
.