Five years have passed since we frequented LEGOLAND Florida Resort, a trip my then seven-year-old has earmarked as the best day of his life—no small accolade for the son of a travel writer. As one might suspect, he was thrilled to hear we were venturing to LEGOLAND California Amusement Park during our recent trip to greater San Diego, California.
Because we had previously experienced a LEGOLAND themed amusement park, we planned ahead and packed a small handful of LEGO Minifigures to trade with any Model Citizen park employee (read more about Minifigure trading here).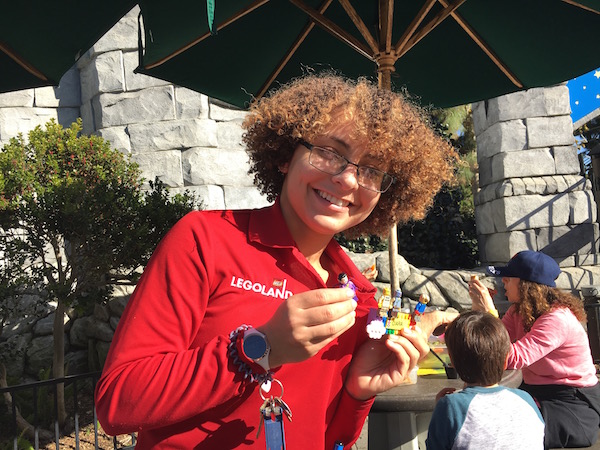 The water park was closed during our visit in late January and hours of operation were 10am to 5pm; not quite enough time to experience all of the park's rides and attractions—but we gave it our best shot.
On a positive note, lines were relatively short; many of the anticipated ride wait times were much quicker than what was displayed on the digital monitors and official LEGOLAND Mobile App. The mobile app also features a park map, a list of show times throughout the park, and even the ability to order food at Burger Stop and Castle Burgers (we ate at Castle Burgers and enjoyed a few healthier upgrades with the kids meals). Similar to our Florida experience, we enjoyed the creative play stations that keep kids occupied building legos while parents stand in line.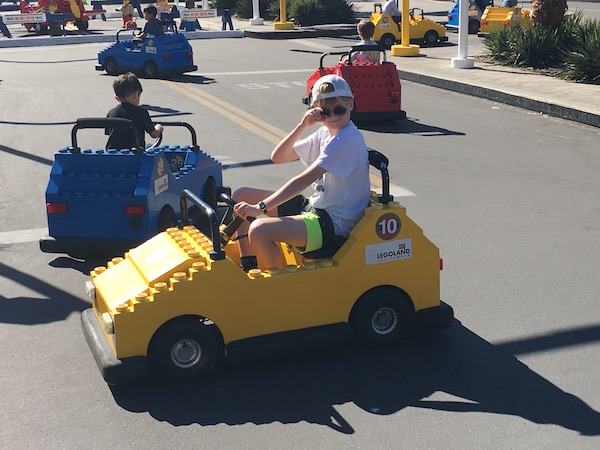 While LEGOLAND definitely caters to the younger crowd, my now twelve-year-old enjoyed the freedom to be both a little and big kid in the same day (age thirteen is the upper limit for Fun Town Driving School). This trip we took advantage of his taller height (finally, over 48″) and pre-teen sense of adventure and enjoyed more roller coasters and thrill rides like Knights' Tournament and LEGO Technic Coaster.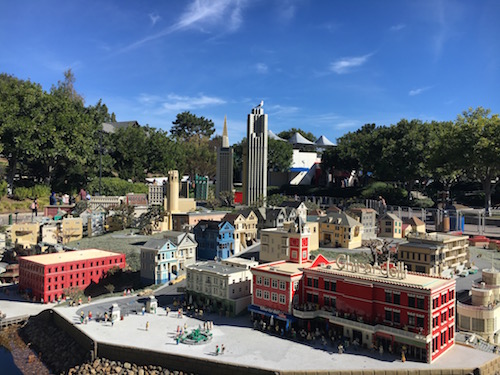 Call me a purist, but I stand by the idea that Miniland USA is one of the best reasons to visit LEGOLAND;  this attraction forces you to slow down and appreciate the many details involved in recreating architectural landmarks in California and beyond (encourage kids to look for the black buttons that activate different elements scattered throughout the displays).
Because we flew to San Diego for this particular trip, we ended up renting a car from the San Diego airport. Expect about a 45-minute drive from downtown San Diego (without traffic). Parking is an additional $20. To save both time and money, I pre-purchased tickets from the LEGOLAND California Amusement Park website, which resulted in a free child's admission with the purchase of an adult admission.
Our tickets also granted us access to the Sea Life Aquarium, a separate attraction located adjacent to the amusement and water park, but we simply ran out of time. On a side note, friends of ours recently stayed at the official LEGOLAND California Hotel and confirmed staying "on site" offered a more inclusive experience, including early entrance to the park and themed rooms and scavenger hunts throughout the property.